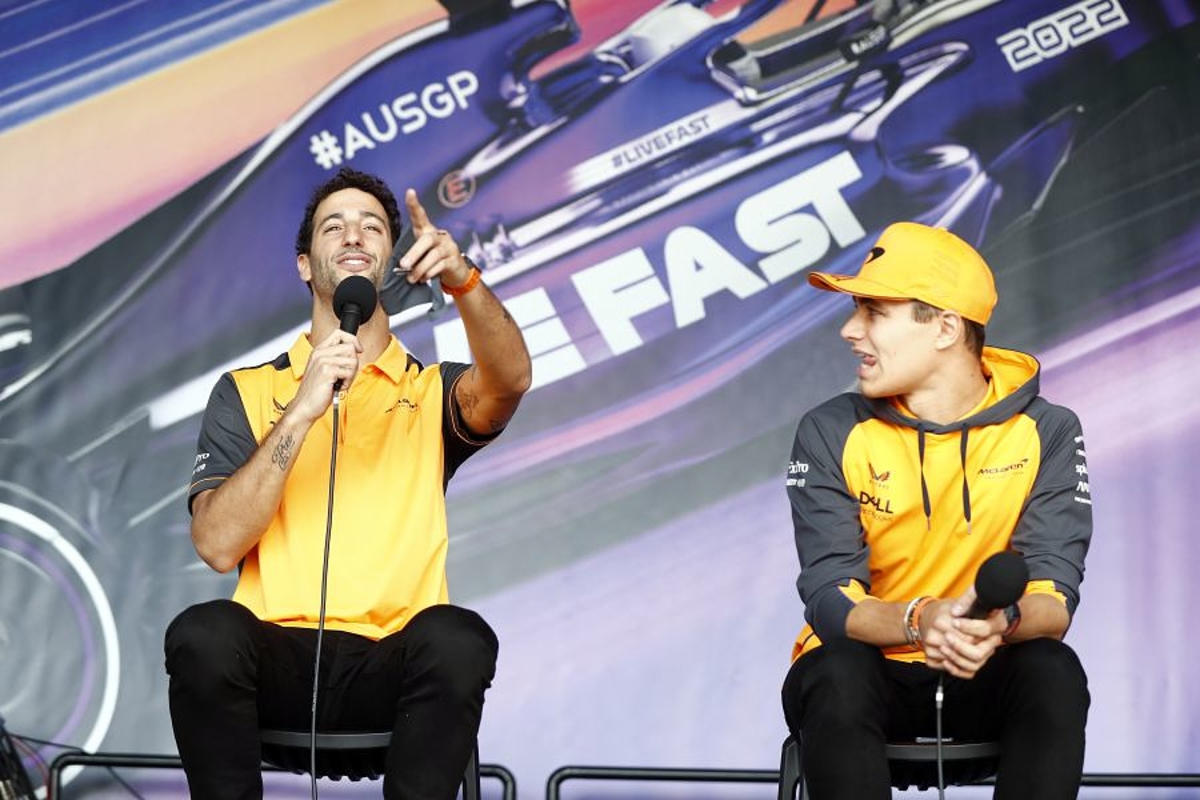 Norris 'hates' suggestions of a rift with Ricciardo
Norris 'hates' suggestions of a rift with Ricciardo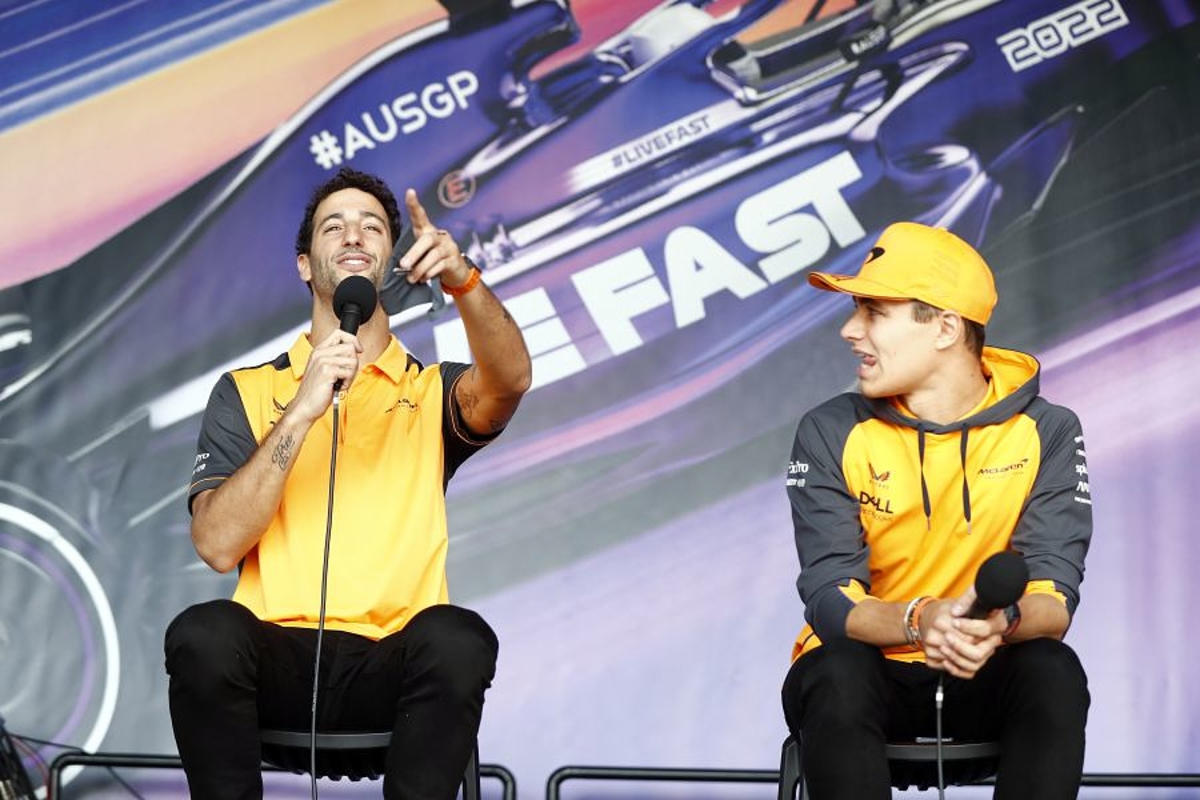 Lando Norris has been left baffled by the belief from fans he has a sour relationship with McLaren team-mate Daniel Ricciardo.
Ricciardo will leave McLaren after two years of struggle in trying to match Norris, with the Australian unable to get on top of the characteristics of last year's MCL35M or this year's MCL36.
During their time together, Norris and Ricciardo's relationship has been questioned by F1 followers on social media, with constant speculation of rifts between the duo.
Norris has been forthright in his answers to the media over his team-mate's issues and believes this could be part of the reason for the fall-out allegations.
Asked why he felt people believed the relationship was unhealthy, the Briton replied: "Just because of being honest, some certain comments I have said regarding things Daniel has struggled with on this car.
"I have just been honest and said it is not my job to help him.
"Those comments, people for some reason take it that I don't like him, I am not friends with him and we don't get along.
"They just see a headline and just want to believe everything like that. I don't know why else they would believe that."
'Carlando' set the bar high
Norris and previous team-mate Carlos Sainz enjoyed one of the most amicable relationships between drivers the sport has seen, even being given the 'Carlando' moniker within supporter circles.
Suggesting the tone was set for his relationship with Ricciardo, Norris added: "I still get on very well with Carlos, he is one of my best mates in the paddock.
"So in terms of seeing F1 drivers be friends, or team-mates be friends, I feel like I set the bar quite high with that.
"Then people expected Daniel, a very funny guy, and me, similar in many ways, to be another level and it wasn't because... a little bit just the competition side of it."
On the differences between his relationships with Sainz and Ricciardo, Norris added: "People wanted to try and bash our heads together and make it look like it wasn't anything great.
"It maybe started off not as comfortable as me and Carlos did, just because he welcomed me into the team with open arms like the guy with experience in F1.
"I guess [it was] a little bit different when Daniel came into the team because he was the big driver with a lot of experience but I was already in McLaren.
"Just because of the slightly different entries of how he came into the team, and how me and Carlos came into the team together, it changes things a little bit.
"But it frustrates me a little when I see people make it look like we hate each other or that we don't like each other and have fun.
"I hate that people think that because there has not been one case where that has been the truth."