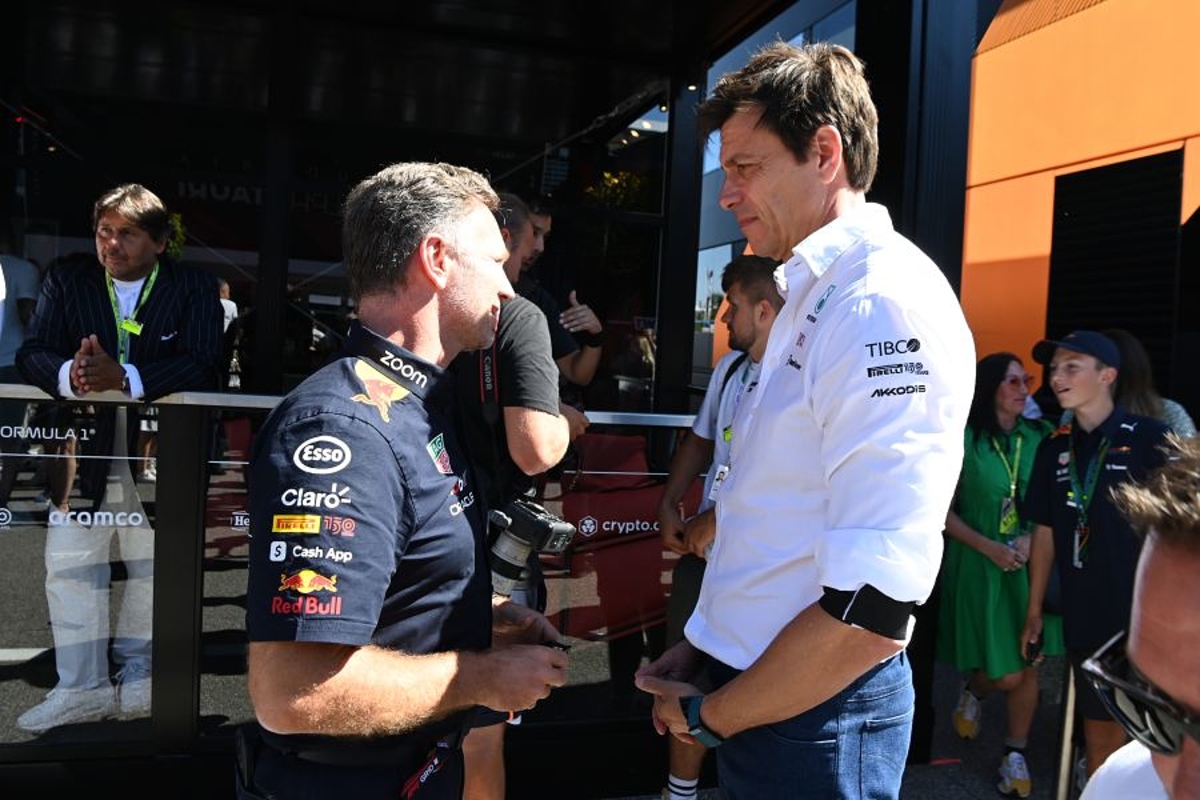 Wolff dismisses Red Bull legal threat as "just noise"
Wolff dismisses Red Bull legal threat as "just noise"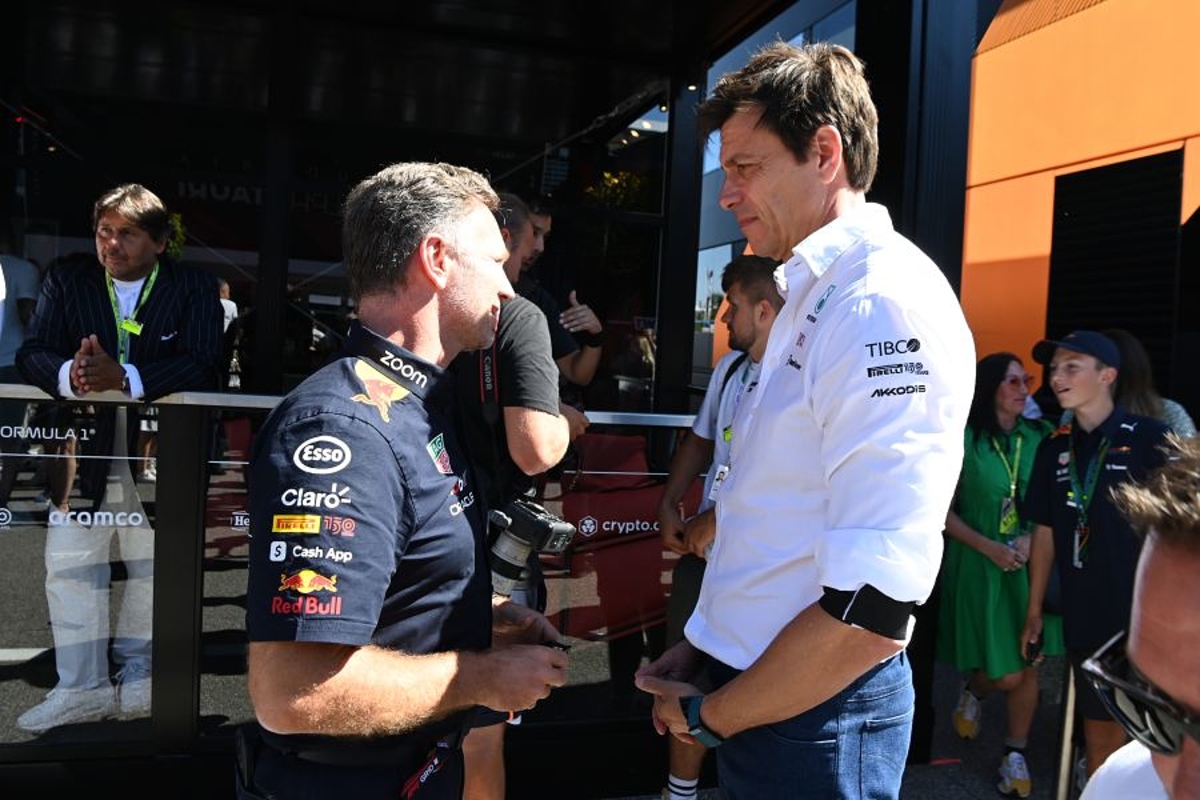 Mercedes team principal Toto Wolff has brushed aside the threat of legal action from Red Bull as "just noise".
Christian Horner has accused Wolff and Ferrari sporting director Laurent Mekies of making defamatory comments with regard to rumours of spending beyond the budget cap last season.
Horner made clear that unless there was a withdrawal of the comments, then Red Bull would look at the options available to them.
Asked whether he was worried about being sued, Wolff replied: "I didn't see that interview. Maybe I should spend time watching it. That's noise.
"At the end, there is a process. On Wednesday, there are going to be certificates of compliance that are going to be issued or not and then if somebody has not complied, there is a process and governance that is in place.
"For me, I am 100 per cent sure the FIA is going to do the right thing, so everything else is all chatter until then.
"Plus, it is important that the cost cap is being complied to. It is a cornerstone to the new regulations and I very much hope that all of the teams have done that."
Wolff has "100 per cent" confidence in the FIA
At present, the speculation is Red Bull has breached the $145m budget cap for last year by more than five per cent [$7.25m], which if true, carries severe penalties, which includes Max Verstappen being stripped of the drivers' title he won last year.
Whilst that is an extreme punishment, Wolff is fully expecting the FIA to apply appropriate sanctions should any team be found to have gone beyond the cap.
"I have no reason to doubt the FIA will not 100 per cent act on their own governance or their own regulations because they know how important it is going forward," said Wolff.
"We are all aware the regulations, be it technical, sporting, and now financial, have to be regulated, policed in the right way and we just need to adhere.
"[I have] 100 per cent confidence in the process and in the FIA and that is why everything else is noise."