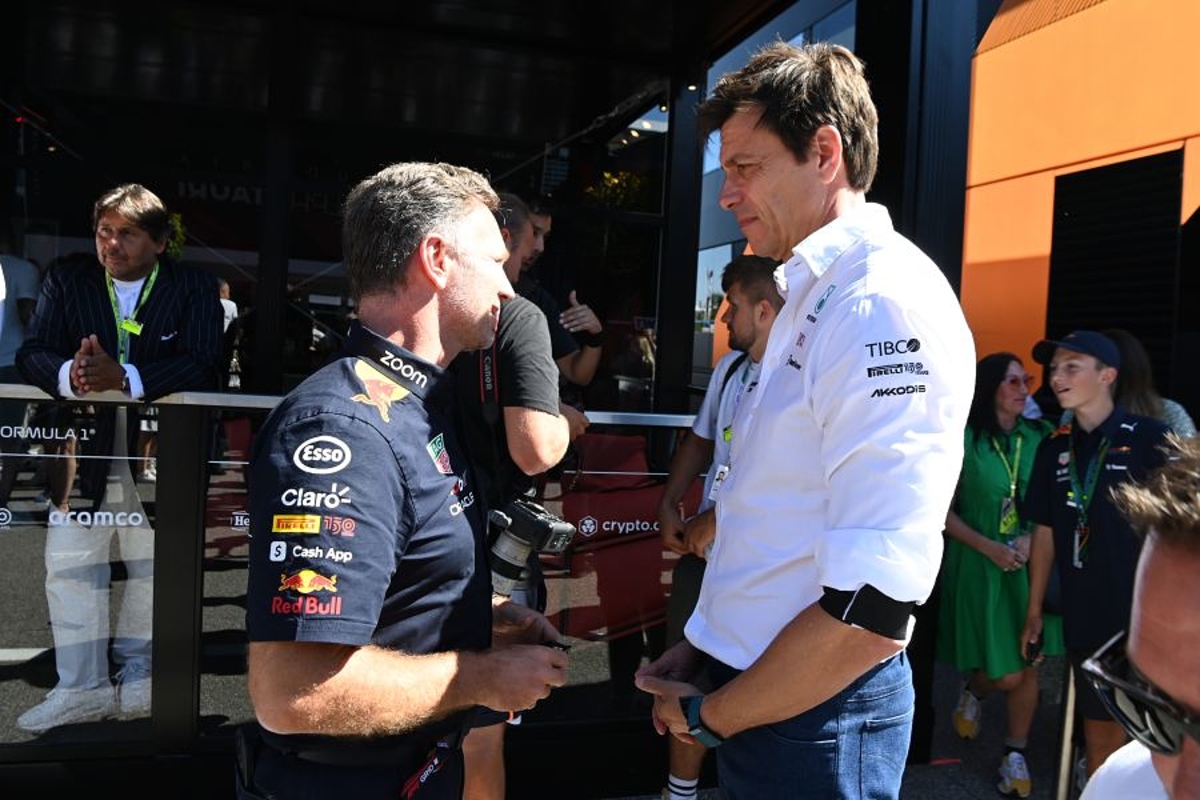 Wolff expecting FIA to be "robust" on budget cap breach
Wolff expecting FIA to be "robust" on budget cap breach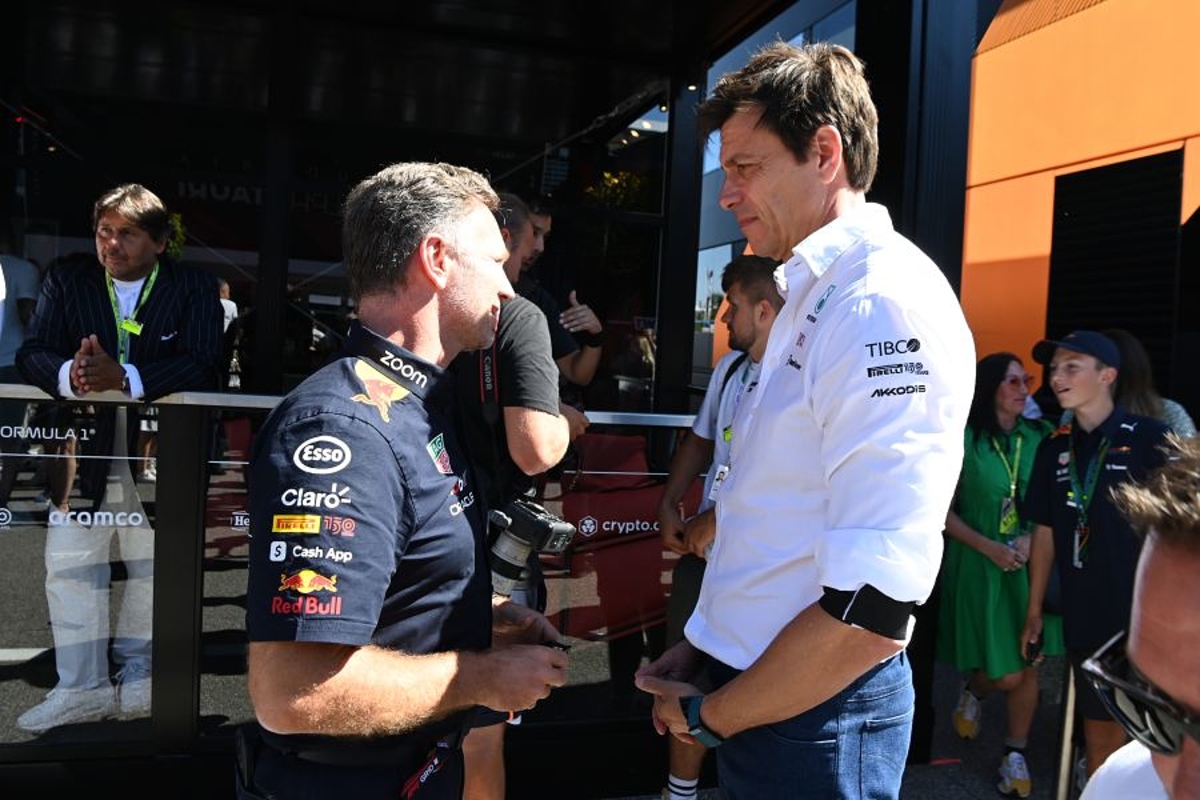 Mercedes team principal Toto Wolff is expecting Mohammed Ben Sulayem to apply the same level of robustness over potential budget cap breaches as he has done with other regulations this season.
Ben Sulayem is facing another stern test of his leadership since taking up office in December last year as it is rumoured Red Bull and Aston Martin breached the 2021 spending limit that came into force for the first time last year, set at $145million.
Christian Horner has insisted Red Bull's submitted accounts to the FIA in March were "below the limit", although it now appears to be a question of what world motorsport's governing body has since discovered that has led to the rumoured breach.
Ben Sulayem has so far been strong in enforcing the regulations, notably banning the drivers from wearing jewellery while in action on track, upholding the abolition of non-compliant underwear and standing firm in assessing the merit of sprint races.
In terms of a budget cap breach, a range of sanctions are available to the FIA. They include a reprimand, a heavy financial penalty, a technical punishment, such as a restriction on wind tunnel time, and points deductions for the season concerned.
Offering his thoughts on the topic, speaking to the BBC, Wolff said: "The cost cap is probably the most important evolution of regulations to keep a level playing field to allow teams that haven't got the full budget to catch up and to put a ceiling on the spending of the top teams.
"It is of huge importance for a demonstration that these regulations are policed and I have no reason to believe otherwise.
"The FIA, particularly Mohammed, has shown a pretty robust stance on enforcing all kinds of regulations.
"So if we are talking now about something big, he will show the same integrity and leadership that he has done before."
The FIA is due to release its findings in the coming days and issue certificates of compliance to those teams that managed their finances accordingly in 2021.
Like Wolff, McLaren team principal Andreas Seidl has also supported Ben Sulayem to take the most appropriate course of action.
"It is clear that in terms of the financial regulations, similar to the technical and sporting regulations, good governance and policing are in place because the integrity of the sport is the most important thing," said Seidl.
"We have a lot of faith in the new president of the FIA and his team, seeing the rigour with which they investigated the budget cap on our side.
"We trust them to make the right judgement. It is also important to have proper penalties in place so the cap works as intended."