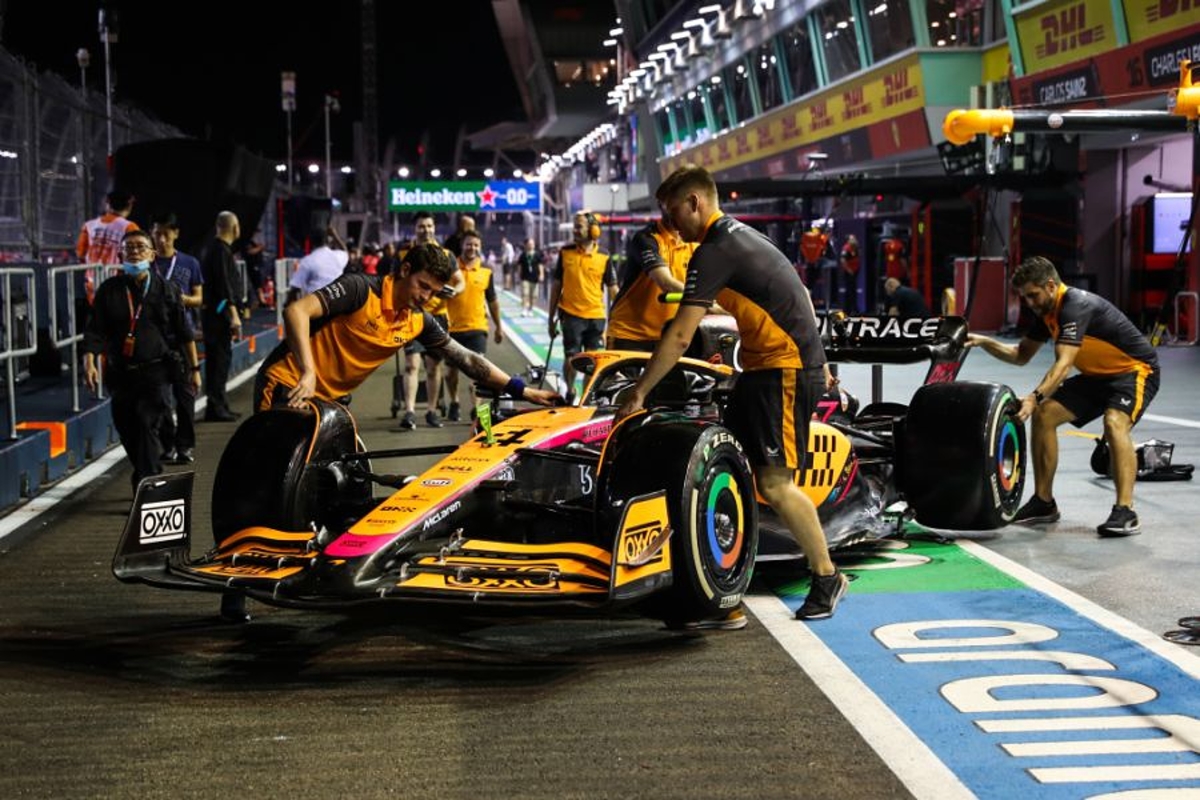 McLaren reveal details of latest "comprehensive update"
McLaren reveal details of latest "comprehensive update"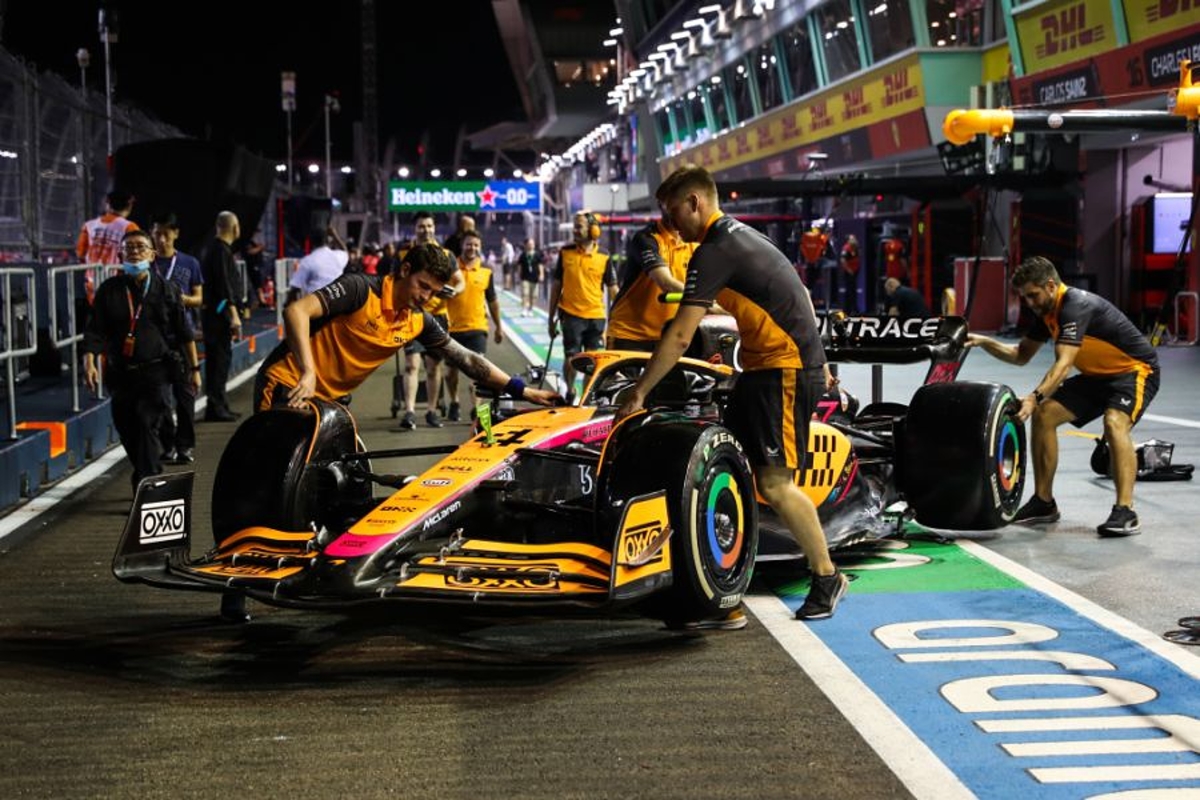 McLaren has revealed the details of what it has described as a "comprehensive update" of its MCL36 for this weekend's Singapore Grand Prix.
The upgrade is being run on Lando Norris' car only, with Daniel Ricciardo having to wait until next weekend's Japanese Grand Prix for the revised package.
With six races remaining, although teams have primarily switched focus to their cars for 2023, McLaren is continuing to be aggressive in design.
For the race at the Marina Bay Street Circuit, Norris' car will feature revised bodywork and floor, notably the sidepod inlet, floor body and fences.
The main sidepod changes are a revised inlet and forward coke line, which is a continuation of the development steps initially introduced in Spain, and again in France.
The bodywork and floor have been developed together to increase downforce through a range of conditions.
The new floor, in particular, is aimed at increasing the overall floor load without a drag penalty, so increasing aerodynamic efficiency.
The bodywork also sports new cooling louvres, which are in line with the expected high temperatures.
McLaren state the louvres allow it to fine-tune power unit cooling for different tracks and ambient conditions, and are designed to minimise losses in the flow area at the rear of the car, which in turn reduces the effect in rear downforce when cooling is increased.
Norris' car also has a new front-brake duct that has a large inlet that increases the cooling airflow to the discs due to the track being one of the hardest on brakes.
McLaren may also test a centre diffuser which changes the local flow behaviour seen with changes in ride heights. A decision will be made on whether this will be used.
Ricciardo explains "Why him?" with regard to Norris upgrade
Ricciardo, meanwhile, can understand why only Norris will be carrying the new parts this weekend.
The Australian, who is leaving the team at the end of the season, said: "I guess the question is 'Why him?'.
"A lot of it is development in the direction of 2023, so it's pretty much that. Obviously, he's here next year, I'm not.
"So for him to get another weekend to give the team feedback and direction for next year, that's ultimately the reason.
"This weekend he gets the update, but as far as I know in Japan I'll have exactly the same as him.
"I think this will be our last update, so I would say, as of Japan, I foresee us having the same stuff until the end of the year.
"Again, if there is maybe one part with a view to 2023 I probably assume he gets it, but I think this weekend's probably the only one where there will be that difference."