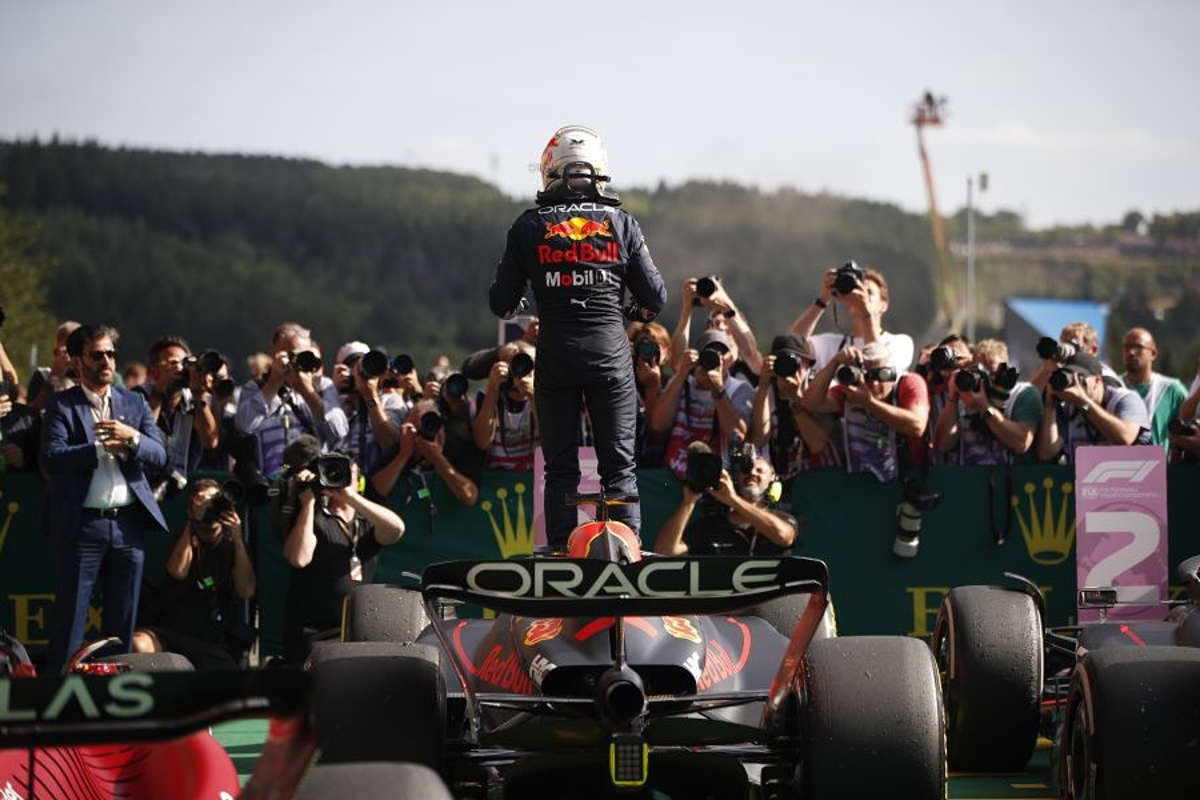 Verstappen Red Bull combination 'unstoppable' - GPFans Stewards' Room Podcast
Verstappen Red Bull combination 'unstoppable' - GPFans Stewards' Room Podcast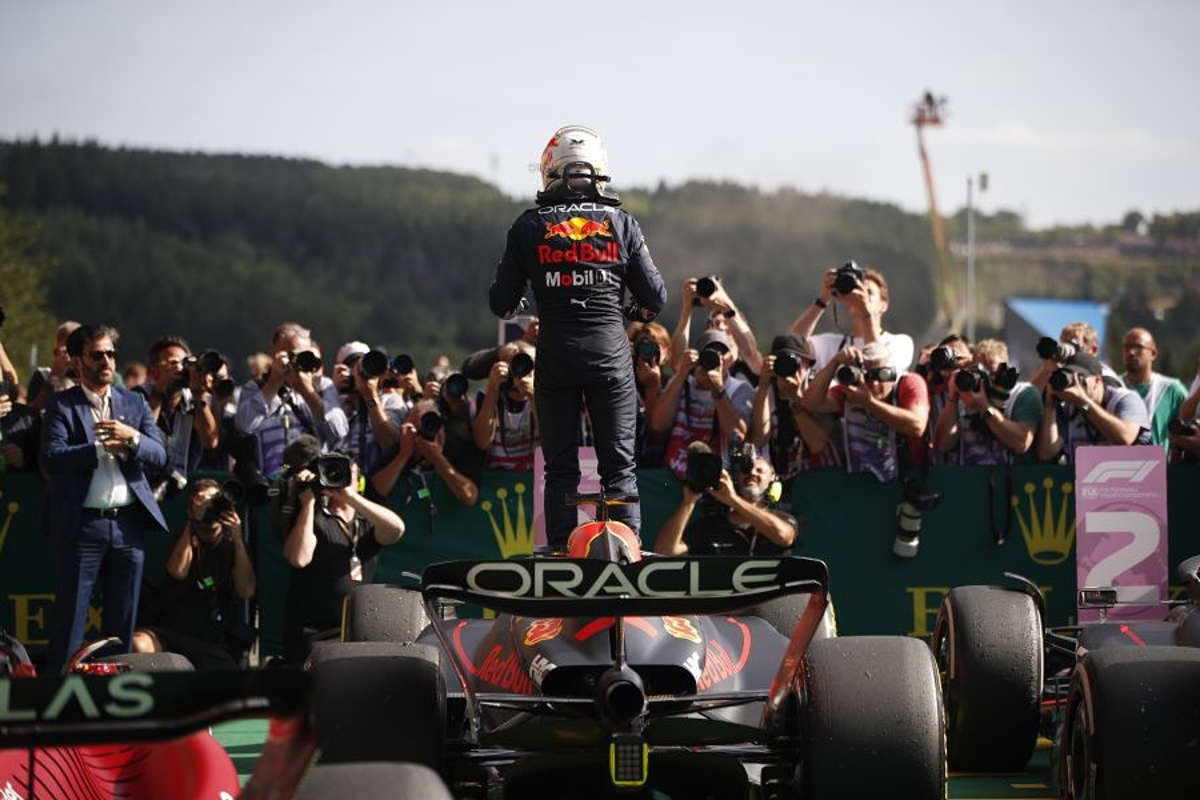 Max Verstappen scored a crushing victory at the Belgian Grand Prix to extend his championship lead to 93 points.
The Dutchman's Red Bull team-mate Sergio Perez is now second in the standings with Charles Leclerc relegated to third and 98 off the top spot.
With such a margin and only eight races remaining, the GPFans team agree that it is now simply a matter of when, not if, Verstappen will clinch his second world title.
Ian Parkes - Editor in chief
"It was just a spectacular all-round display. We've waxed lyrical on numerous occasions this season about Max and it was a net-first on lap 12 given that Carlos [Sainz] had pitted but a lead that he inherited properly with an overtake on lap 18.
"To go from 14th to officially first by lap 18 was just staggering.
"Yes, there were some forces that came into play with the Lewis Hamilton-Fernando Alonso crash, the safety car, but you cannot fault what was one of those rare F1 weekends where he was just completely imperious from start to finish.
"When a driver and car combination are in that kind of form, there is nothing that can stop that combination.
"We've seen it numerous times in the past with Mercedes on many occasions with Lewis Hamilton over the past eight years. This is now Max and Red Bull's year without a doubt."
Sam Hall - Deputy editor
"Max was just on another level. All of the drivers were saying that he was unraceable, on another planet, in a different league. Whatever way you want to say it, no one could beat him in that race.
"It showed as well with the bookies making him the favourite when starting 14th on the grid.
"He's got the championship. I don't think there are any doubts.
"This is the race that everyone has now gone, it's over. There was hope going into the summer break that Ferrari could potentially do something but this race is the moment that I go, 'It's done as a competition. There is no chance of anyone catching him'."