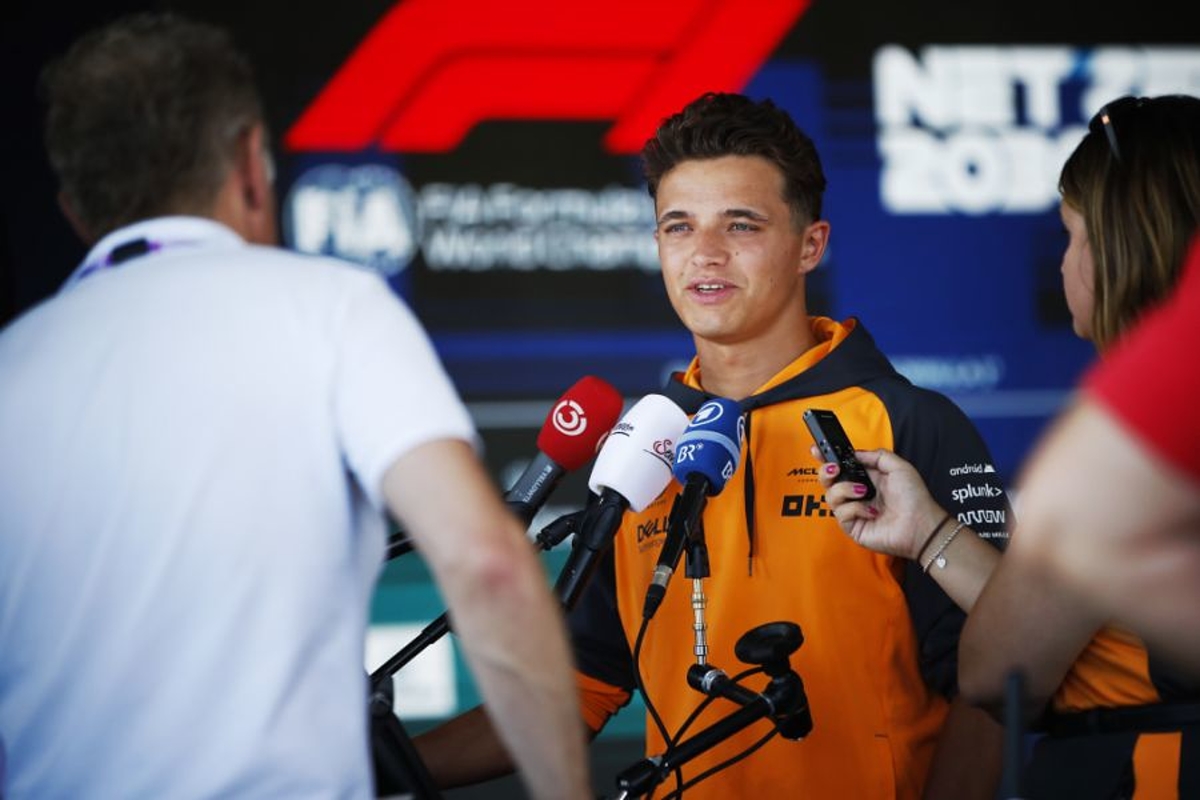 Norris to use Verstappen and Leclerc to his advantage around Spa
Norris to use Verstappen and Leclerc to his advantage around Spa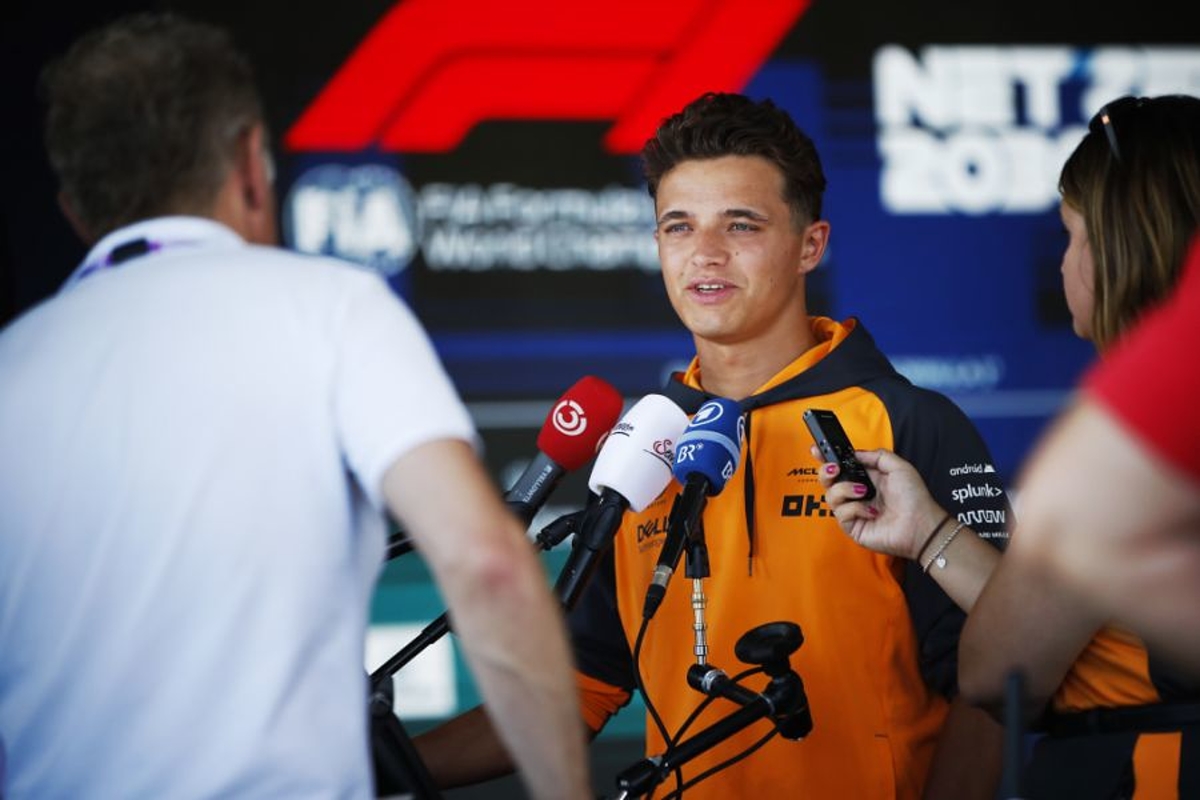 Lando Norris is hoping to use Max Verstappen and Charles Leclerc to his advantage during Sunday's topsy-turvy Belgian Grand Prix.
There will be two races in one around the Spa-Francorchamps circuit as Verstappen, Leclerc and Norris - the three quickest in that order in Friday practice - will all start at the rear of the grid after taking power unit penalties.
At the front will be Ferrari's Carlos Sainz, Mercedes duo Lewis Hamilton and George Russell and Sergio Perez in his Red Bull.
Norris is savvy enough to know his MCL36 lacks the pace of Verstappen's RB18 and the F1-75 underneath Leclerc, so he is hoping he can utilise them at some stage given the track is one where overtaking is easier.
Asked about having Verstappen and Leclerc around him, Norris said: "It's tough. As a driver, you always want to race them no matter what.
"You've just got to try and use them to your advantage. I know they will be coming past me at some point fairly quickly, so in whatever way I can use them to get past the guys ahead, I'll see.
"You'll never know. It's hard to plan all of these things. You can put some pieces together but until you get to Sunday, it's hard to know."
Ricciardo slipstream a possibility
One of the 'pieces' referred to by Norris is also utilising team-mate Daniel Ricciardo to get a tow in qualifying to hopefully elevate him up the grid as high as possible.
"We've a good understanding of the car but I'm one of the guys taking an engine penalty so more of it [practice] was figuring out how to tow Daniel come qualifying tomorrow," added Norris.
"Also, how to optimise this weekend, and more of the race situation for me, looking after the tyres and trying to set-up the car more for Sunday than Saturday.
"The one thing here, the slipstream is a lot less than normal compared to previous years and the previous car we had.
"Understanding that and knowing if it's going to help with the overtaking or make it worse is also something we have to figure out, and we didn't get many chances to get that answer.
"We'll see. There are still a lot of question marks that we need to find answers to."