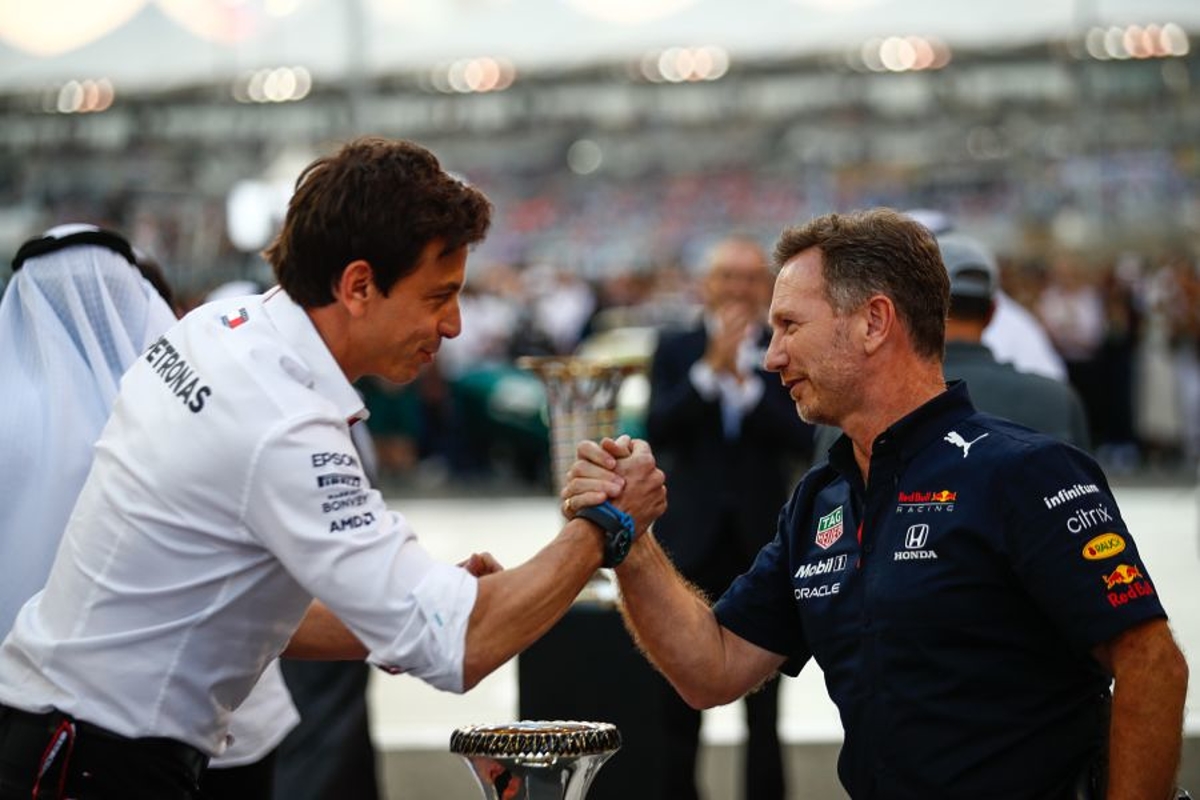 Horner frustrated by Mercedes "heavyweight battle"
Horner frustrated by Mercedes "heavyweight battle"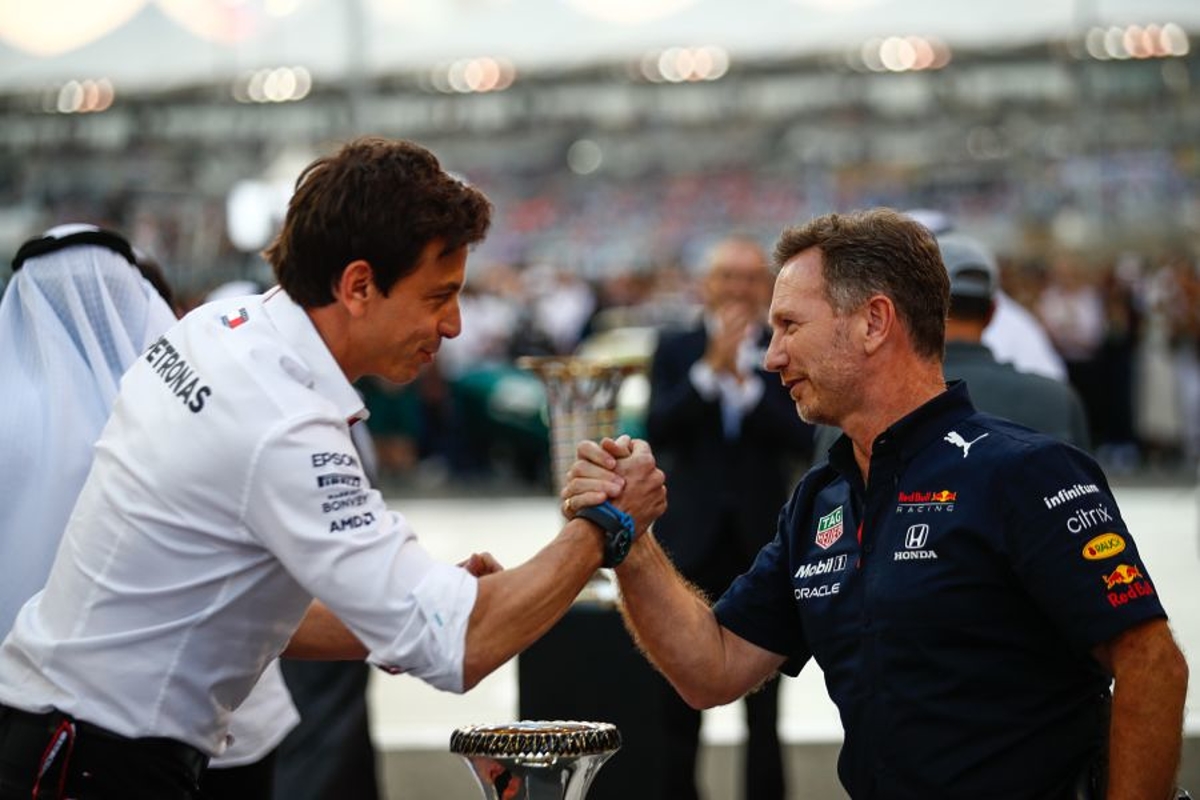 Red Bull team principal Christian Horner has conceded last season' "heavyweight fight" with Mercedes was "frustrating" due to the behind-the-scenes shenanigans.
Max Verstappen became the first non-Mercedes driver since Sebastian Vettel in 2013 to take the drivers' title after a controversial and heated season-long battle with Lewis Hamilton.
Off the track, Horner and counterpart Toto Wolff became embroiled in a fierce war of words across the campaign, one that often overtook the battle on track.
With Mercedes not in the title battle this season and Ferrari taking its place, Red Bull's championship rivalry has been tamer with less animosity between the two teams.
"It's very different," Horner told GPFans.
"It's about what's going on on-track rather than off-track. That's refreshing.
"It's always great to be racing Ferrari. They're an iconic brand, an iconic team.
"I think that the racing between Charles [Leclerc] and Max so far has been outstanding, and it's been close and hard, but fair."
On whether he felt a perverse pleasure during the Mercedes battle last year, Horner replied: "Not really.
"It was frustrating that there was an awful lot going on behind the scenes, and of course, as we were establishing new power trains business as well, that only heightened the tension.
"It felt like a heavyweight fight obviously last year throughout.
"Mercedes hadn't been challenged previously, they'd never been beaten in eight years and they obviously didn't like it.
"It was a tough season, it was a gruelling season, but it just demonstrates that anything in life is possible if you apply yourself and you want it bad enough."