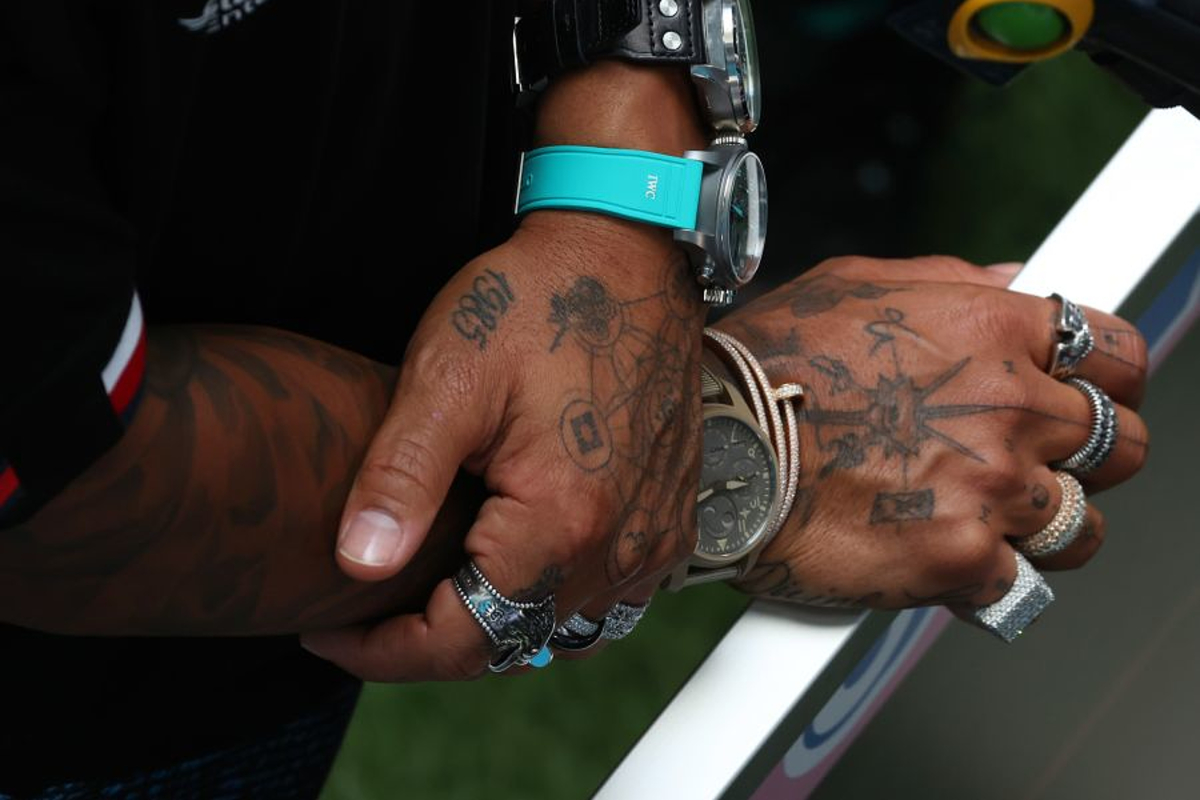 Hamilton reveals FIA jewellery mockery
Hamilton reveals FIA jewellery mockery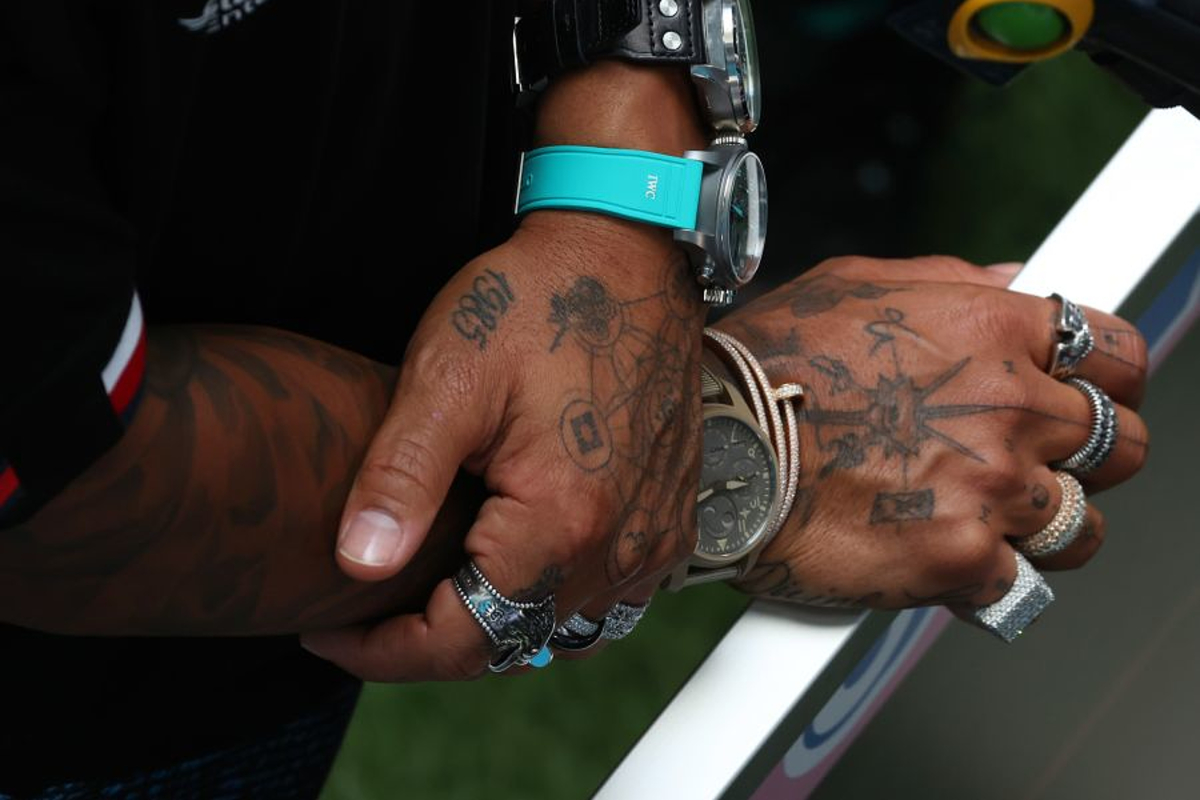 Lewis Hamilton has revealed how he made light of F1's jewellery controversy in the early stages of the season.
New FIA race director Niels Wittich posted a reminder of a driver's obligation to remove jewellery before entering the cockpit for safety reasons in his briefing notes for the Australian Grand Prix.
Whilst the removal of such accessories has always been a part of the rulebook, the governing body has been lenient with its policing.
A feud between drivers and the FIA broke out, with it suggested the clampdown was aimed at Mercedes driver Hamilton.
Sebastian Vettel defended the seven-time world champion and asked in the September issue of Vanity Fair if he felt targeted, Hamilton replied: "I mean, yeah because I'm the only one that has jewellery on, really."
Hamilton's response to the furore was to add a multitude of different accessories during media obligations at the Miami Grand Prix - the Briton completing interviews with multiple chains, a ring on almost every finger and three watches adorning his wrist.
"I just put on as much as I could," he explained.
Hamilton jokes over 'hidden' piercing
Hamilton was given an exemption in order to remove his jewellery after he explained how his nose stud had been fused into place.
He also suggested there were other piercings in a location he 'couldn't explain'.
But revealing there was no such issue, Hamilton said: "I was just f**king with it.
"I don't have any other piercings anywhere. But I love that there's this thinking: 'S**t, has he got his balls pierced?'
"Since I was a kid, rules... I've never loved being told what to do."