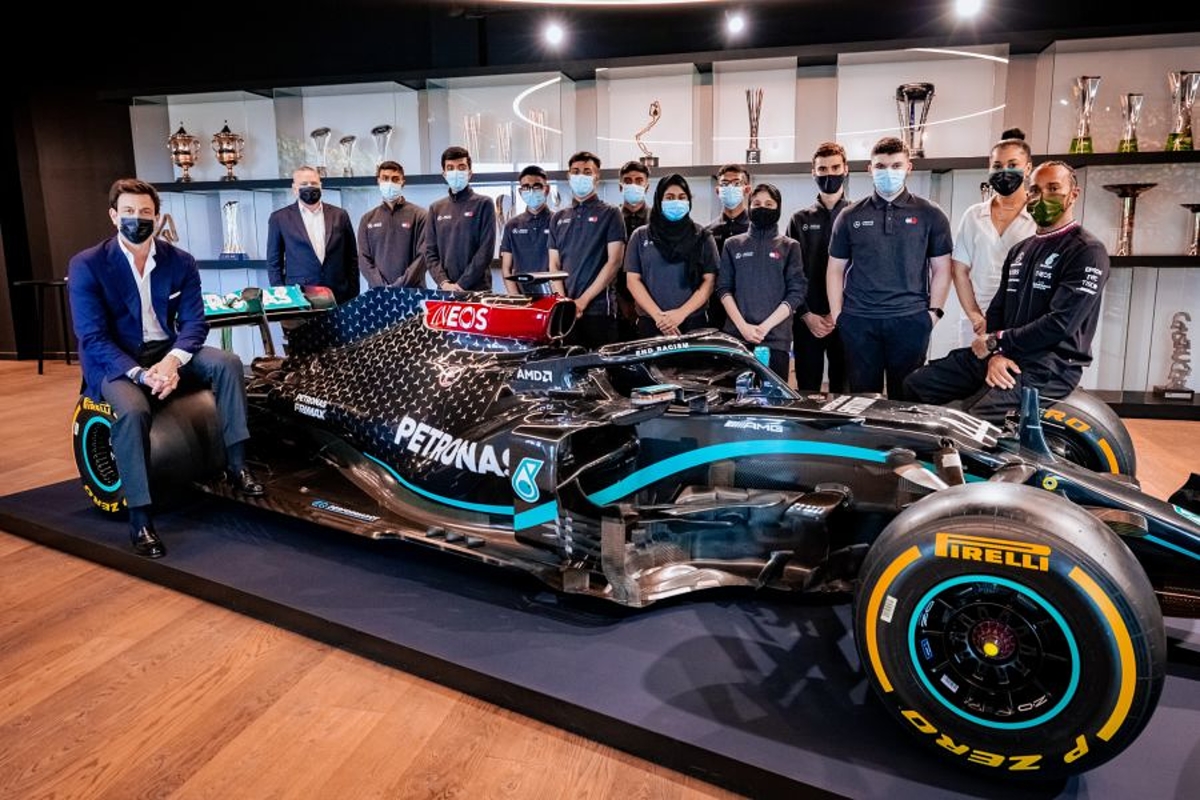 Mercedes reveal Hamilton-led diversity impact
Mercedes reveal Hamilton-led diversity impact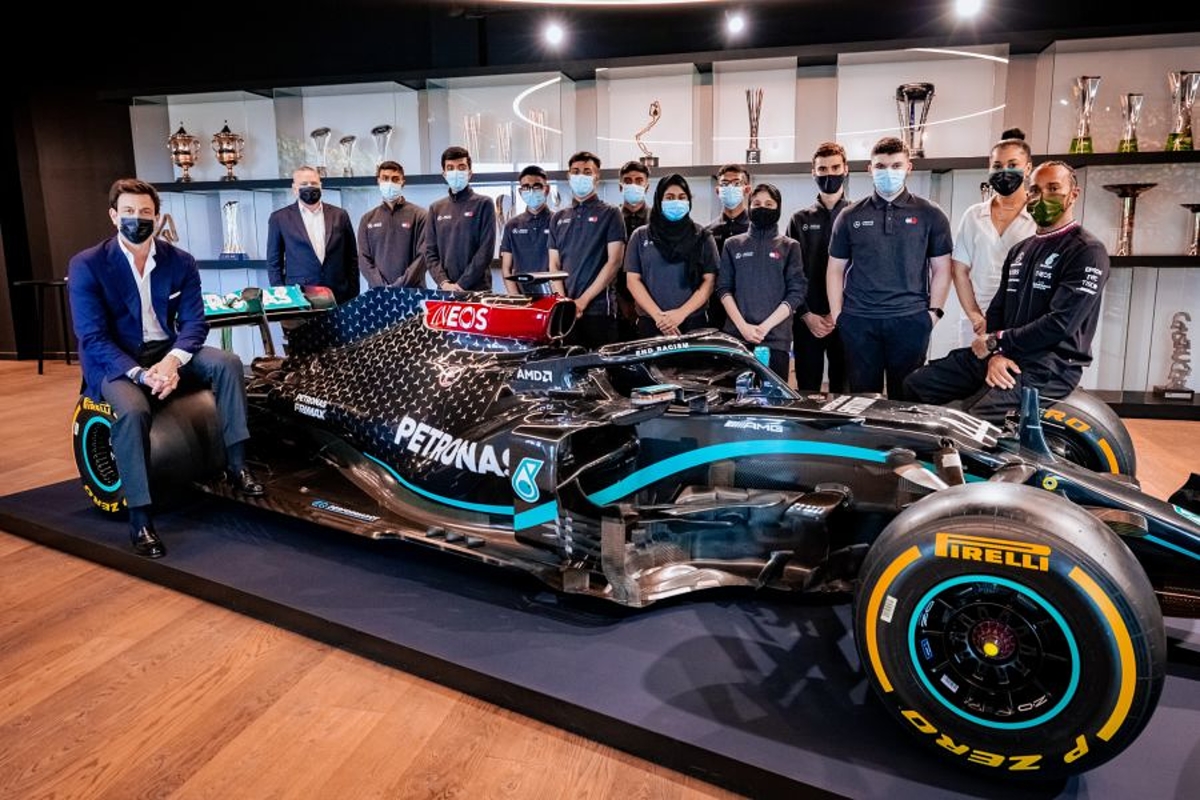 Mercedes has conceded it 'aspires for more' despite seeing the positive impact of its Accelerate 25 diversity programme.
After the killing of George Floyd in 2020, Lewis Hamilton used his profile to raise awareness of a lack of diversity within the F1 paddock and his Mercedes team.
The seven-time champion created the Hamilton Commission and Mission 44 to identify, investigate and break down the barriers that prevent minority groups from pursuing careers in F1.
Mercedes list the Hamilton Commission as a "key source of inspiration" for its Accelerate 25 programme, a scheme that aims to see at least 25 per cent of new employees coming from a minority background.
But in the team's latest sustainability report, although progress has been made, Mercedes concede that the numbers are "not where we aspire to be".
18 months into the programme, Mercedes reports that female team members have risen from 12 to 15 per cent and minority ethnic backgrounds have risen from three to seven per cent.
"We have learned so much from our valued partners and the initiatives that we have developed together so far," said Mercedes chief people officer, Paul Mills.
"The engagement levels from our team members and their involvement in our activities have been fantastic. Strategically, we have exceeded our initial ambitions for under-represented hires in 2021 and are on course to achieve this again in 2022; however, we remain conscious that we are still very much at the start of our journey, and we still have a long way to go and a lot still to learn.
"We continue to listen to our partners and team members and we use their feedback to help guide our next steps to achieve more performance as we develop an even more inclusive culture."
Mercedes STEM goals
Beyond its workforce, Mercedes is working to ensure that opportunities are available to young people from minority backgrounds to pursue technical careers through STEM education.
The team works with the Mulberry Schools Trust, the Stemettes and the Association for Black and Minority Ethnic Engineers UK in the last year have added the Sutton Trust and British Disability Forum as partners.
Alongside Lewis Hamilton, Mercedes took things further with their Ignite charitable partnership to increase diversity in UK motorsport.
In 2021, 24 year 10 and 24 year 12 students graduated from the STEM academy. This year, 100 students in total began their STEM programme with the Mulberry Schools Trust with 24 enjoying a one-week placement with Mercedes.