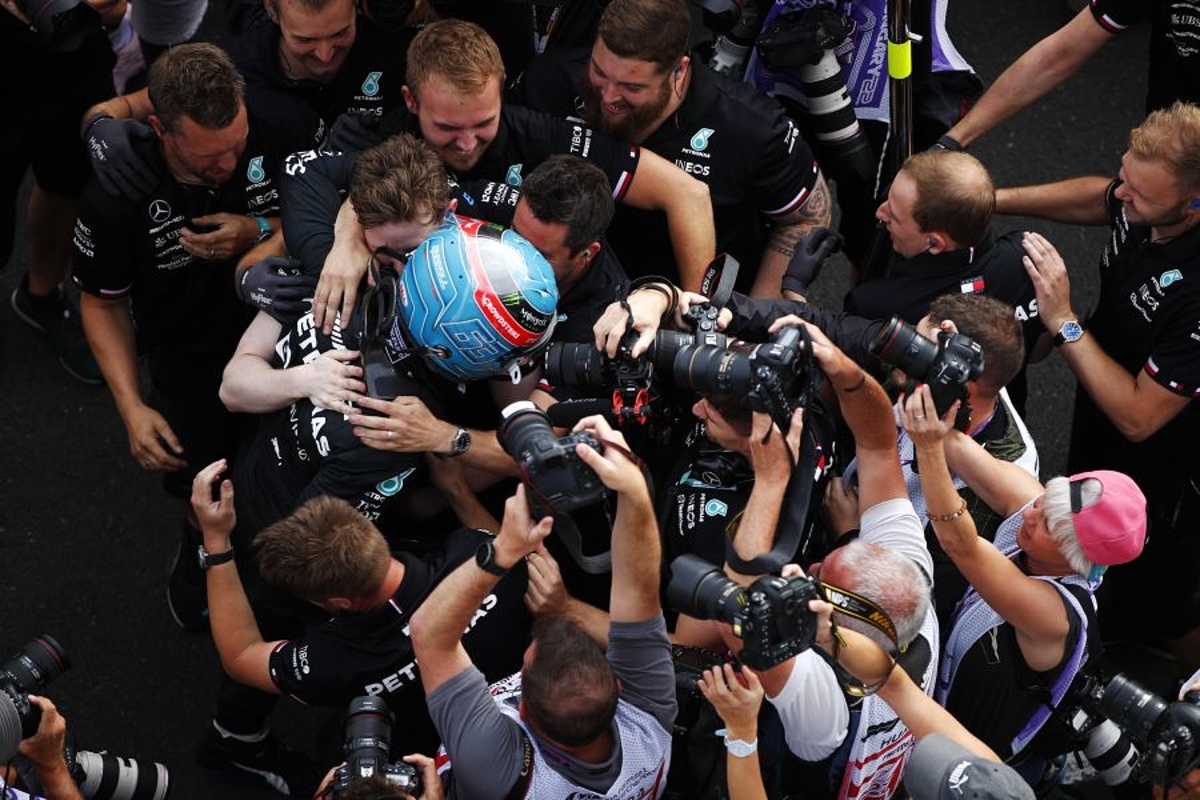 Wolff - Russell pole 'inexplicable' in "painful exercise" year
Wolff - Russell pole 'inexplicable' in "painful exercise" year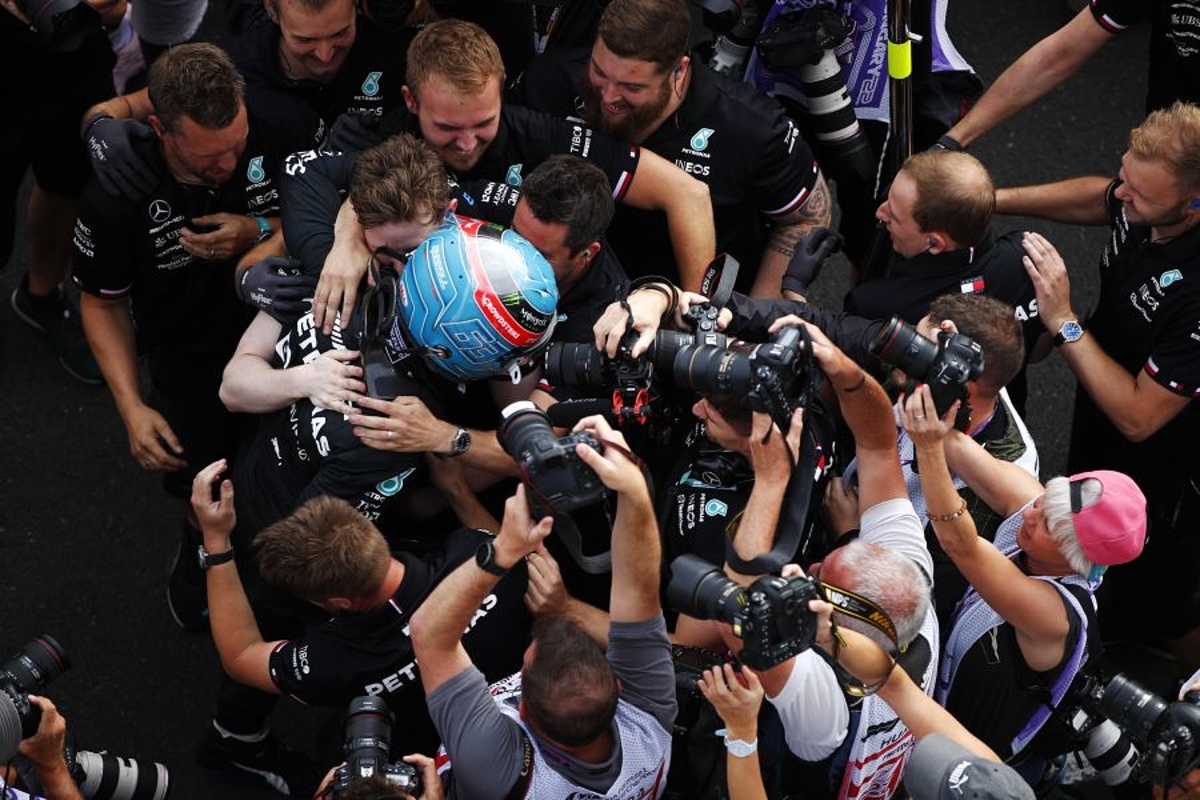 Mercedes team principal Toto Wolff was at a loss to explain the first pole of George Russell's F1 career in a year he claims has been "a painful exercise".
Out of the blue, following a shocking day of Hungarian Grand Prix practice on Friday and a miserable wet FP3 when neither Russell nor team-mate Lewis Hamilton could generate any heat in the tyres, the younger Briton delivered a lap to savour.
Russell pipped Ferrari's Carlos Sainz to top spot on the grid at the Hungaroring by 0.043s, and now has a maiden F1 victory in his sights with a dry Sunday forecast and around a circuit where it is notoriously difficult to overtake.
Asked to explain what he had just witnessed, Wolff said: "I have no explanation.
"I said to Shov [Andrew Shovlin] to write down everything we did today from this morning onwards, including the food, to retrace why it's going so well.
"But honestly, this season has been an oscillation between depression and exuberance, sometimes changing from day to day.
"Yesterday we tried things that didn't work at all but gave us a bit more direction for today.
"To be honest, this year is a painful exercise, and today is one of the days where against all tendencies of the season, where we've been really bad in qualifying but performing well on the Sunday, we've actually unlocked some potential in the car.
"If we can prove tomorrow our race pace hasn't suffered then I would see us back in a solid position."
Wolff's emotional rollercoaster
Russell's lap came together at the end of a session that had seen Hamilton suffer from a DRS issue that took away the chance of a front-row lockout.
But whilst Hamilton was abandoning his lap, Russell was setting the timing screens alight with his sector times having already impressed on his used tyre run at the start of Q3.
Asked for his emotions during the pole lap, Wolff said: "It was quite an interesting experience because we knew it was going quick on our used soft. We were already quite competitive.
"Then we put on the new tyre and the first reaction was 'No! The DRS is stuck on Lewis' car'.
"Then the first sector came in and we see the delta time running and I remember saying to the engineers, I think we are playing for pole here, and there was silence on the other side.
"After sector two, yes, it was going to be awfully tight.
"These are the moments I cherish in Formula 1, it comes unexpected but the performance is really there and you do it."