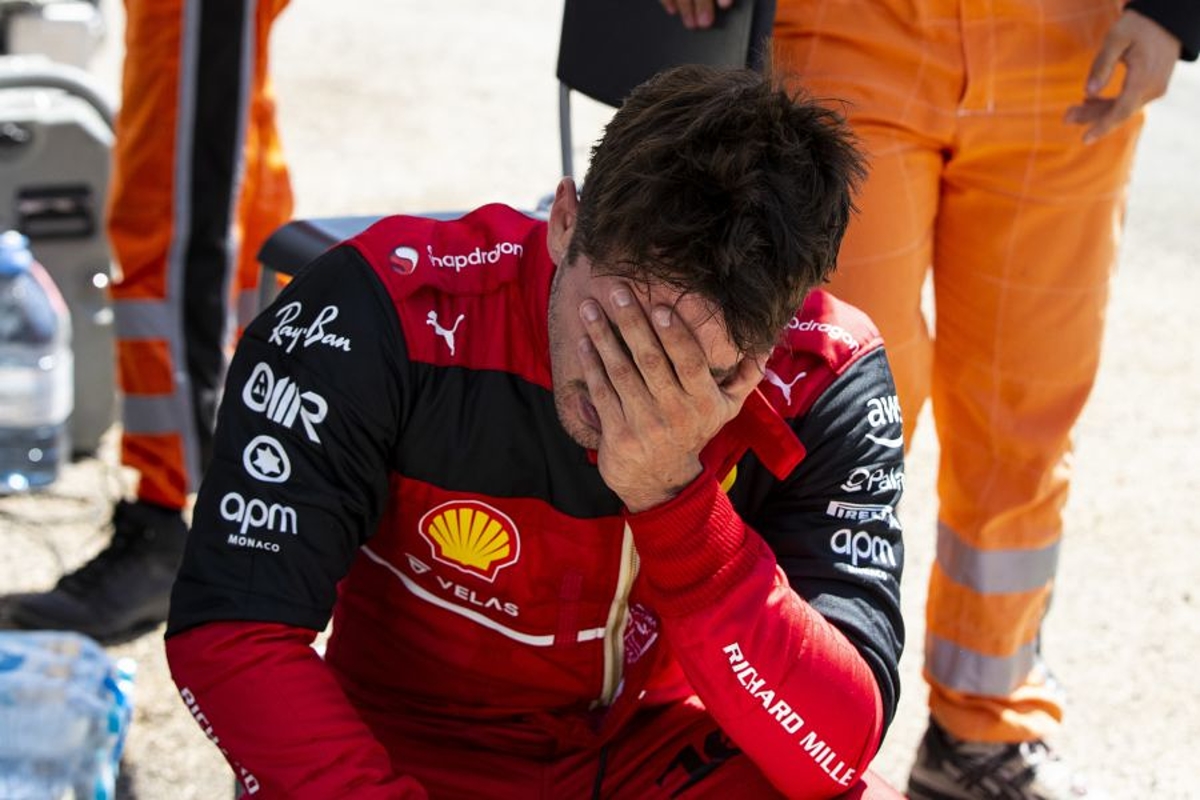 Over 100 points lost - where Charles Leclerc's F1 title bid has fallen apart
Over 100 points lost - where Charles Leclerc's F1 title bid has fallen apart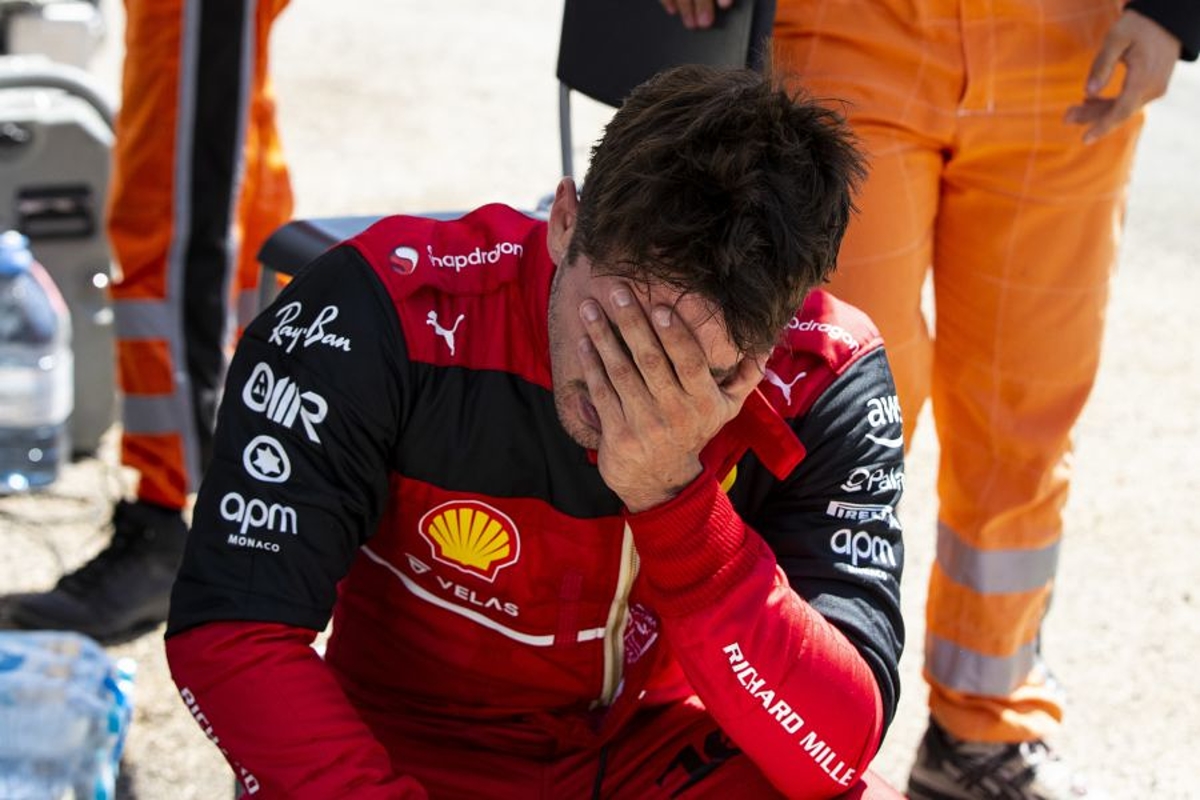 Charles Leclerc now trails Max Verstappen by 63 points with 10 races remaining but how have things gone so badly wrong for the Ferrari driver?
Leaving the third race of the year in Australia, Leclerc held a 46-point advantage over Verstappen after the Red Bull driver had retired twice through reliability issues.
But the Monégasque's retirement following his mistake in France now means there has been a swing of 109 points since then which has left his championship hopes dangling by a thread.
GPFans investigates where it has all gone wrong!
Ferrari strategy mayhem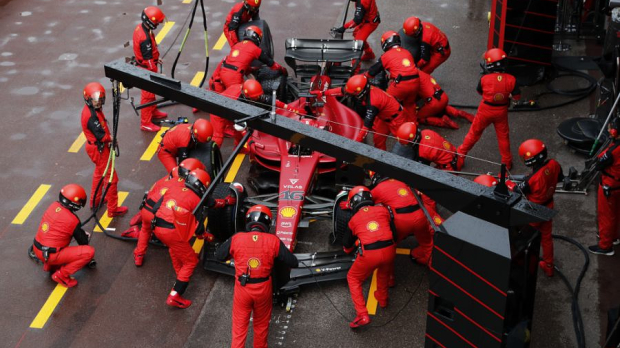 Ferrari has been widely criticised for its strategy blunders this year, costing Leclerc what appeared to be two sure-fire victories.
The most egregious case was the Monaco Grand Prix where, after starting from pole, Leclerc failed to make the podium as he trailed home fourth.
The team forgot rule one of racing in Monaco and forfeited the lead by opting to switch first from wets to intermediates and then box for a second time to fit slicks.
Carlos Sainz rejected this plan as he demanded to be changed directly from wets to slicks, with the Spanish driver benefiting as he finished second.
At Silverstone, it was the opposite story. On a track where overtaking is possible, Ferrari failed to stop Leclerc while he again led during a late-race safety car while almost everyone behind boxed to fit fresh, soft tyres.
On old hards, Leclerc put up a brave fight but again finished fourth.
Total points lost = 26
Driver error takes a toll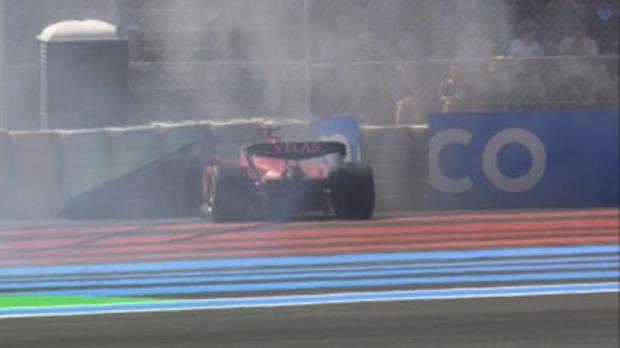 Leclerc has twice been his own worst enemy. The incident at the Paul Ricard Circuit was inexplicable and inexcusable as he crashed out from the lead while under no pressure, gifting Verstappen 25 points.
On this occasion, an intriguing battle had looked set to play out so it is possible that Leclerc may have crossed the line second, but we will never know.
The other mistake from the cockpit came at Imola where the Ferrari driver spun into the barriers with 10 laps to go at Variante Alta while running third at the time. He went on to finish sixth after needing to pit to repair the damage.
As Leclerc conceded in France, if he loses the title by 32 points, he knows who to blame.
Total points lost = 32
Power unit pain the worst offender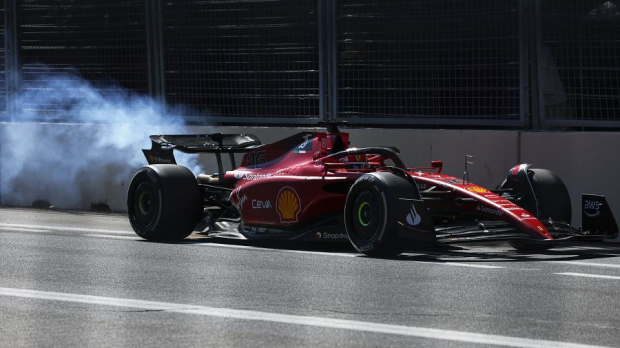 If the Ferrari strategists have been poor this season, the power unit department has been worse.
In Azerbaijan, Leclerc retired in a cloud of smoke while leading and it was the same story in Spain where a turbo failure forced him back to the pits. That is a minimum of another 50 points gone.
The reason the exact loss is difficult to calculate is that he took a fresh power unit in Canada and received a back-of-the-grid penalty as a result.
Although he recovered to fifth, it is impossible to estimate where he could have finished without such a hindrance.
Total points lost = 50+
Overall damage = 108+
Should Leclerc be leading the championship?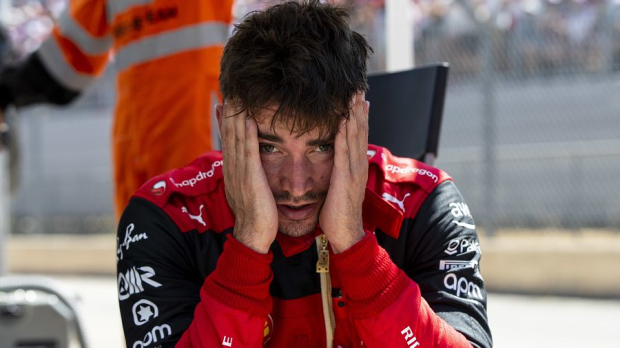 Almost certainly, yes. Ignoring the unknown loss from the Canadian GP and even writing off Leclerc's driver errors at Imola and Paul Ricard, he should be 76 points better off than he is.
The blame for that deficit lies squarely at the feet of Ferrari.
This being said, we cannot ignore the early-season reliability issues for Red Bull and a pair of retirements for Max Verstappen - the Dutchman exiting both the Bahrain and Australian Grands Prix from second.
Leclerc won both races but this is still a potential 36 points his rival should have secured.
What we should have is a real title fight on our hands. Instead, what we now have is seemingly a done deal.