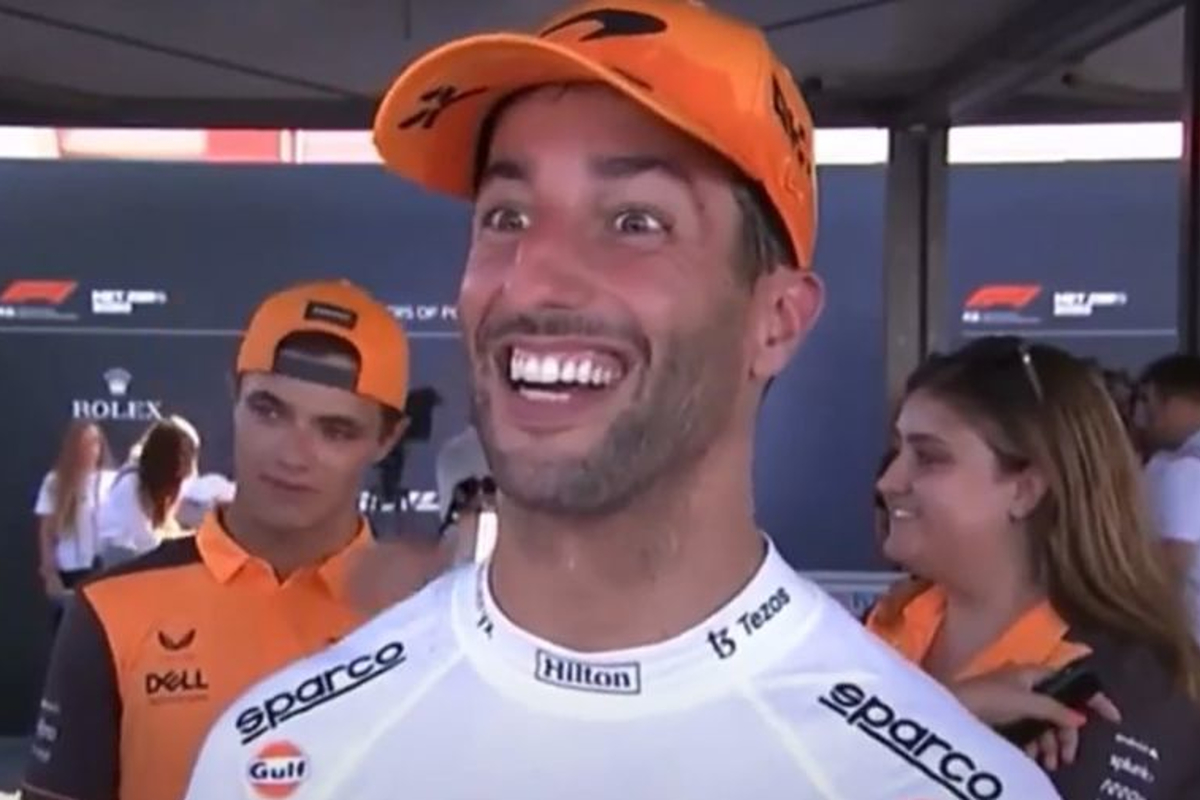 Ricciardo cusses Norris four times in Italian in amusing interview blunder
Ricciardo cusses Norris four times in Italian in amusing interview blunder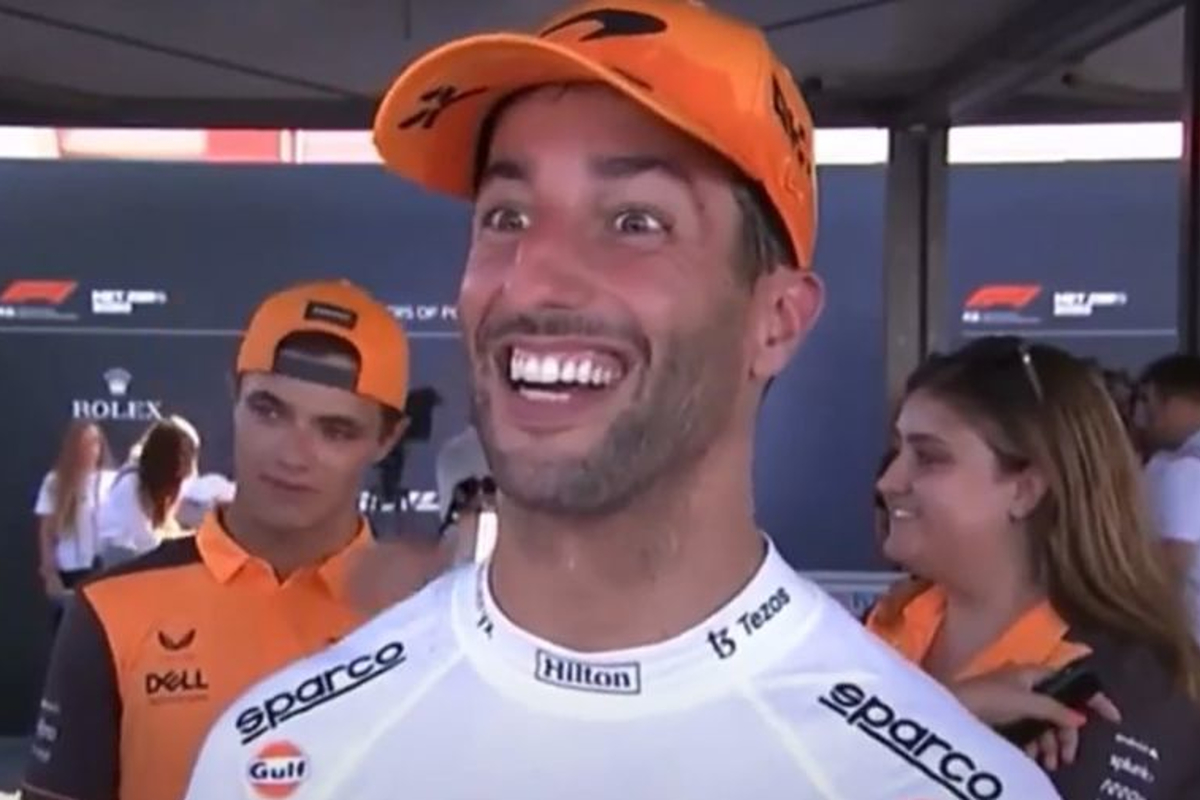 Daniel Ricciardo made a hilarious - but offensive - blunder on Italian television after McLaren secured a double-points finish at the French Grand Prix.
Ricciardo, whose father is Sicilian, was being interviewed in Italian following his ninth-place finish at the Circuit Paul Ricard when he called Lando Norris a 'stronzo.'
Ricciardo said "Lando, il stronzo" before the Italian TV host interjected to tell him that the term was a bad word in Italian.
Stronzo roughly translates to 's***head' or 'a**hole' and is considered a swear word in Italian.
Ricciardo repeated the word on three further occasions. When the reporter pointed out his mistake, the Australian driver replied in English "Is it not a good word? Okay, scusa."
@danielricciardo IO TI AMO E SE VUOI TI AIUTO A RECUPERARE IL TUO ITALIANO❤️ pic.twitter.com/8zyngOGBWm

— ᴀʟᴇ ³¹⁶ || 🇮🇹🇦🇺🇲🇨 (@italyaustralia) July 24, 2022
Ricciardo had wanted to praise his team-mate during the post-race interview, with Norris finishing seventh to pick up his ninth points finish of the season.
Despite the mistake, the Australian joker continued his jovial interviews, particularly after being asked if he was in an 'Alpine sandwich' after being forced to battle with Fernando Alonso and Esteban Ocon during the race.
"I would probably call it an Alpine baguette if we're being geographically correct," Ricciardo joked.
Sky Sports reporter Rachel Brookes replied "Would you? Oh! Because we're in France. A baguette hasn't got any filling."
Ricciardo disagreed, claiming "Yeah it does. You could have like a ham and salad baguette."
He was then asked what rating he might give his performance out of 10, to which he replied "minus 46."