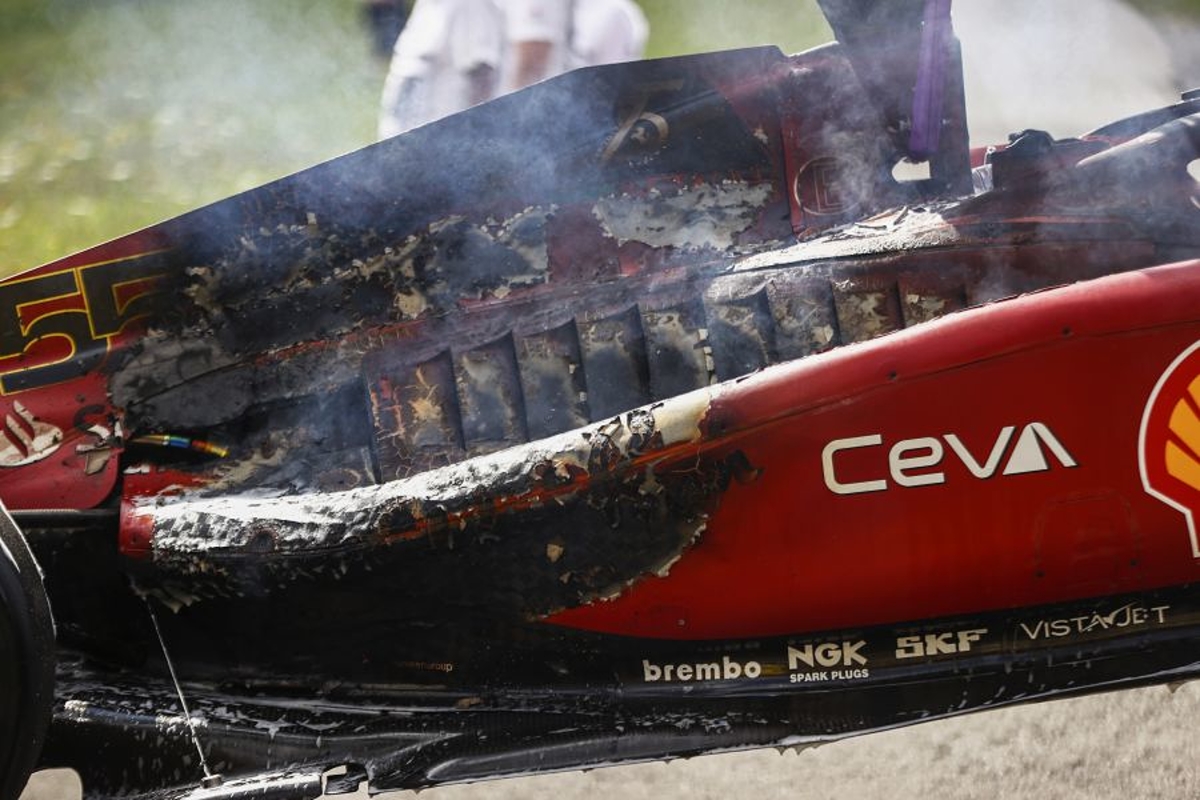 FIA Bianchi protocols led to slow Sainz fire response
FIA Bianchi protocols led to slow Sainz fire response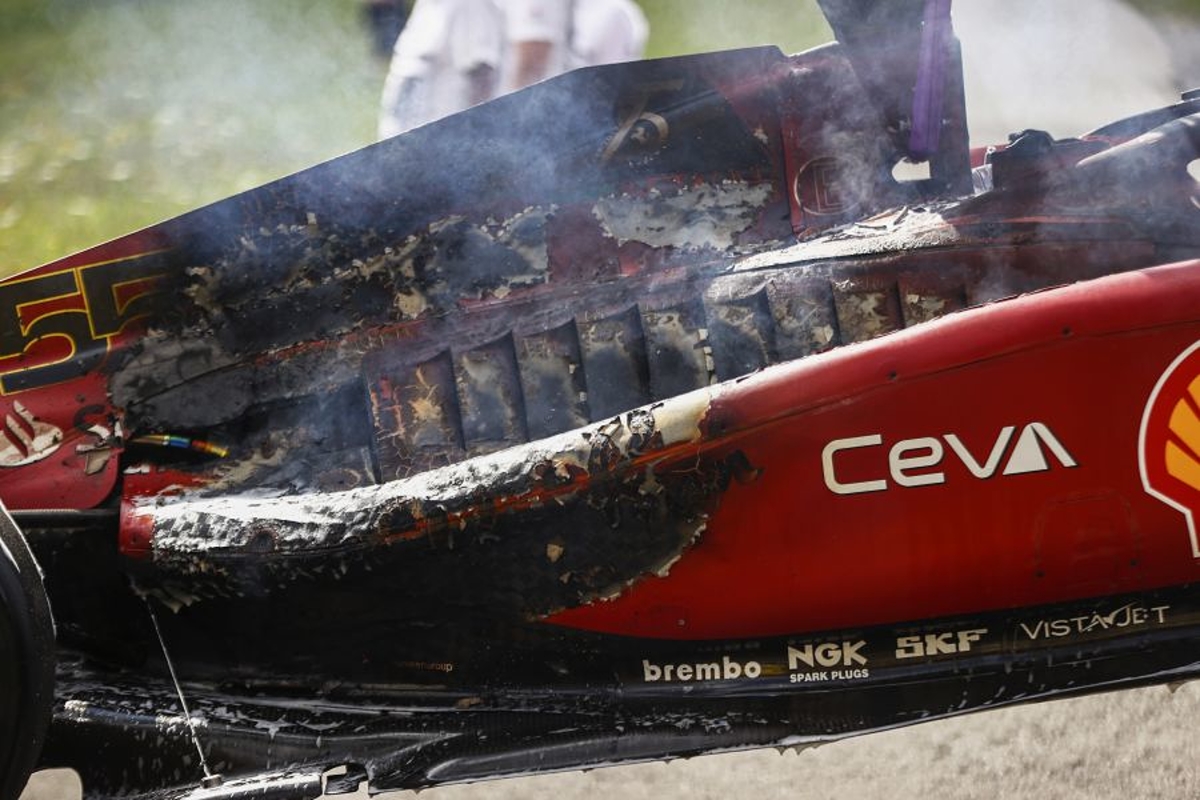 The safety team at the Austrian Grand Prix has defended the way it handled the fire to Carlos Sainz's Ferrari.
The Spaniard retired from the race in the latter stages after his power unit expired in spectacular fashion, parking up in the run-off area at turn four at the Red Bull Ring.
The F1-75 became engulfed in flames and whilst Sainz attempted to release himself from the cockpit, the car began rolling down the hill with only a single marshal on the scene, trying to stop the car with a stopping block, before running back for an extinguisher.
Sainz himself was critical of the reaction speed from the marshals at the time, but in a statement released by the circuit's safety team, the marshals have been defended.
Jules Bianchi's death after a crash with a recovery vehicle at the Japanese Grand Prix in 2014 led to stringent safety measures introduced by the FIA, with the Austrian marshals forced to wait in their response.
The statement read: "After the terrible accident of Jules Bianchi in 2014, the FIA's rules regarding recoveries and interventions on the track have been drastically tightened.
"Intervention is only allowed after instructions from race control. On the one hand, this naturally increases the safety of the drivers and marshals, but on the other hand, it has the disadvantage that interventions take a little longer."
Explaining how "several unfortunate circumstances" led to the delay in tackling the blaze, and that a simple fire extinguisher would not have been sufficient to put the fire out, the statement continued: "The place where Sainz parked the Ferrari was not visible from the marshals' stand. They received instructions over the radio to go to the car with fire extinguishers, and when they saw the situation, they made the decision to call in the fire engine (S-car).
"This decision had to be made within seconds and, in retrospect, was absolutely correct. If you remember [Romain] Grosjean's accident, in a situation like that, hand-held fire extinguishers are absolutely not enough. Therefore, the fire extinguisher was turned off and the car was [left], which led to that unfortunate image on TV of the marshal "running away".
Sainz off the brakes "too early"
Sainz was hurried in getting out of the car as flames began to creep forward up the bodywork of his Ferrari.
As he initially tried to extract himself from the cockpit, the car rolled back down the hill towards the race track, something that marshals also explained was a mitigating circumstance.
"Another problem was that Sainz, understandably, became nervous in the vehicle and went off the brakes too early.
"The wedge had to be pushed under the rolling vehicle, which of course made the whole thing extremely difficult. However, due to the resistance of the wedge, the vehicle steered in and stopped at the guard rail.
"Afterwards, the fire could be extinguished with a few pushes of the extinguisher."