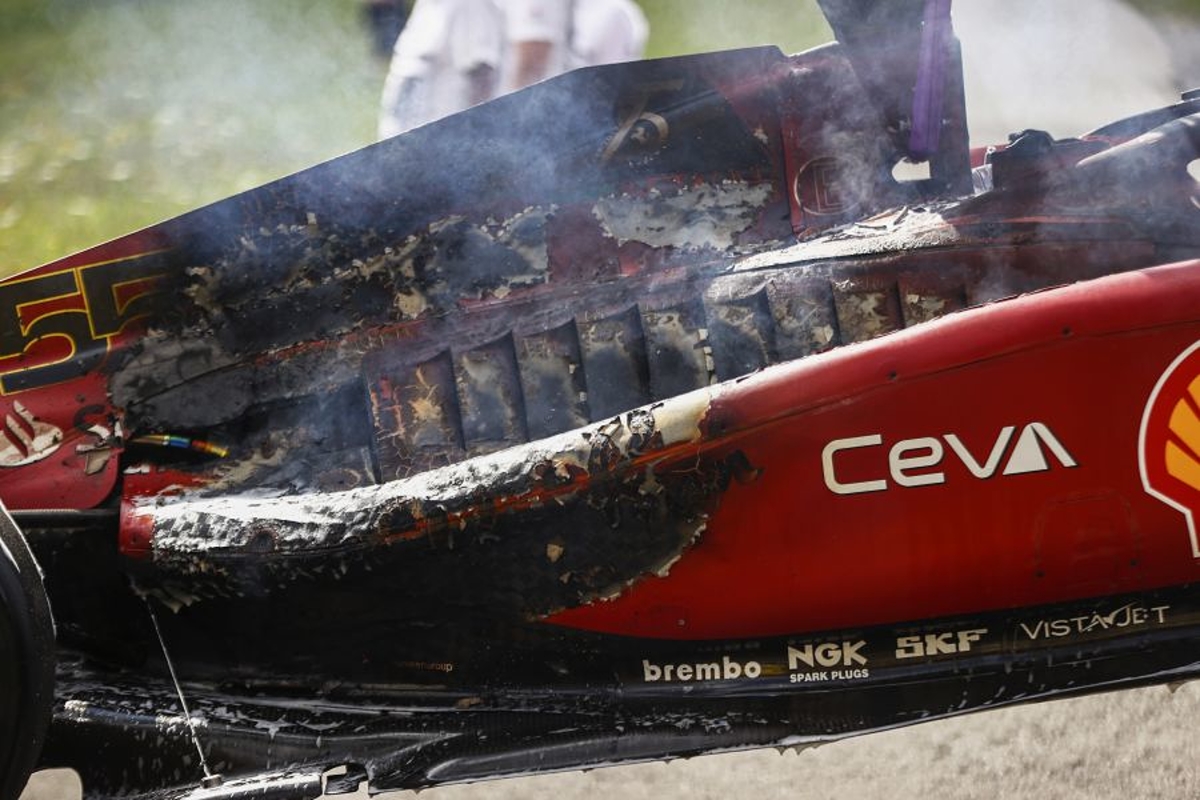 Sainz slates 'too-slow' marshals after Ferrari blaze escape
Sainz slates 'too-slow' marshals after Ferrari blaze escape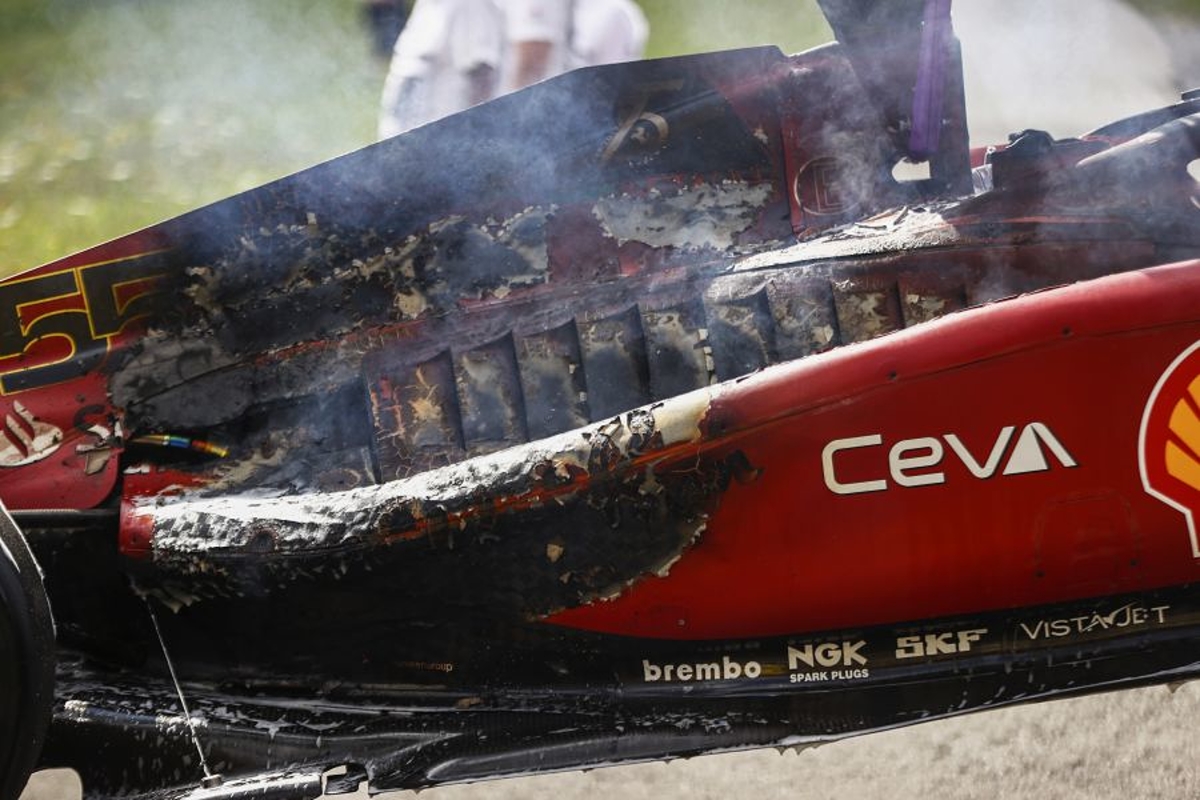 Carlos Sainz has criticised the slow reactions of the marshals after his Ferrari caught fire at the Austrian Grand Prix.
The Spaniard retired from Sunday's race on lap 58 after his power unit failed as he was lining up a move on Max Verstappen for second position.
Sainz left the track via the nearest escape road at turn four but given this route forced him to stop on a hill, he opted to remain in the car with his foot on the brake until the marshals arrived.
As he did so, however, the fire at the rear of the car began to catch, leaving Sainz in a perilous position.
"It was not an ideal and easy situation because I realised the car was catching fire but at the same time, I was pressing the brake and as soon as I tried to jump out, I saw that it moved backwards," explained Sainz.
"I didn't want to leave the car completely free, out of control rolling backwards while I was jumping out.
"I was calling the marshals to come and help me to put something on the tyres to stop the car rolling down but I think the whole process was a bit slow.
"At some point, there was too much fire so I really had to get a move on and jump out independently. It was at that point that the first marshal arrived and stopped the car."
Volunteer marshals are widely praised for their speedy reactions to assist drivers out of potentially dangerous situations.
On this occasion, however, Sainz believes the FIA must investigate.
"It is definitely something we need to look at, what we could have done a bit faster because it was not an easy situation to be in," added Sainz.