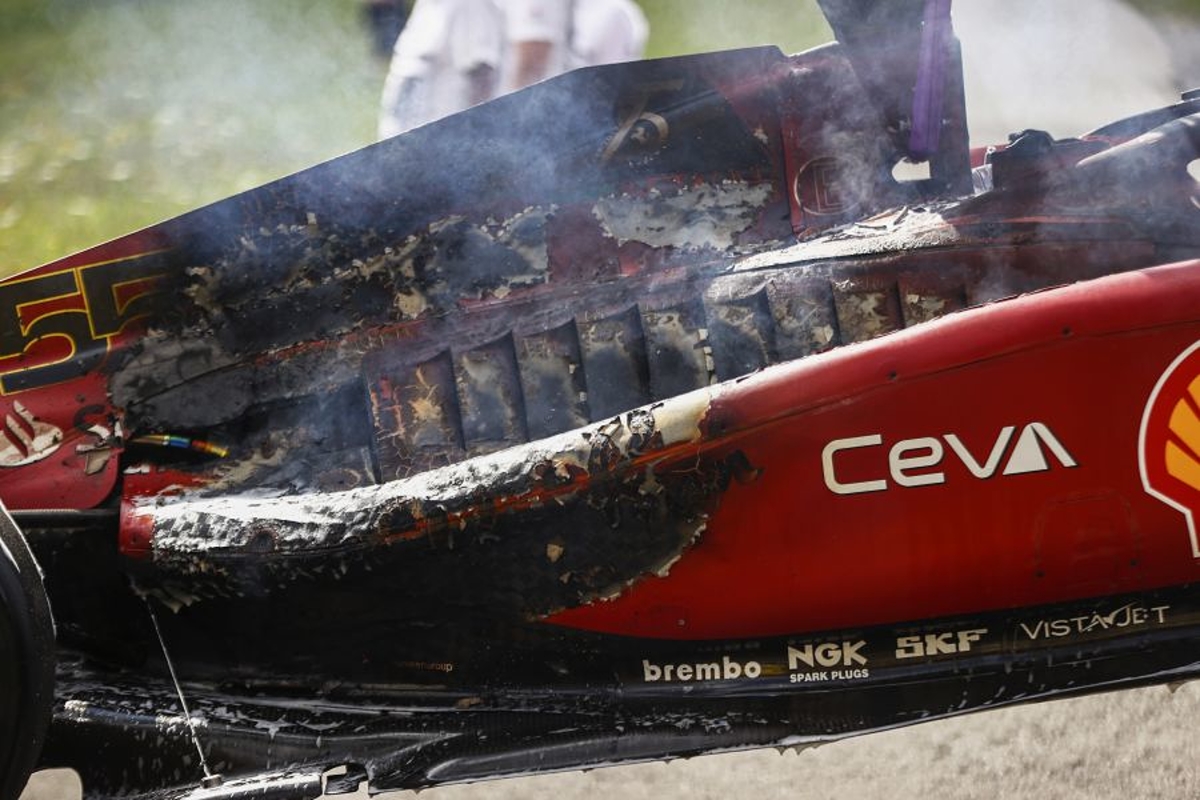 'Plan E for Engine Failure' - Ferrari fans react to Carlos Sainz DNF
'Plan E for Engine Failure' - Ferrari fans react to Carlos Sainz DNF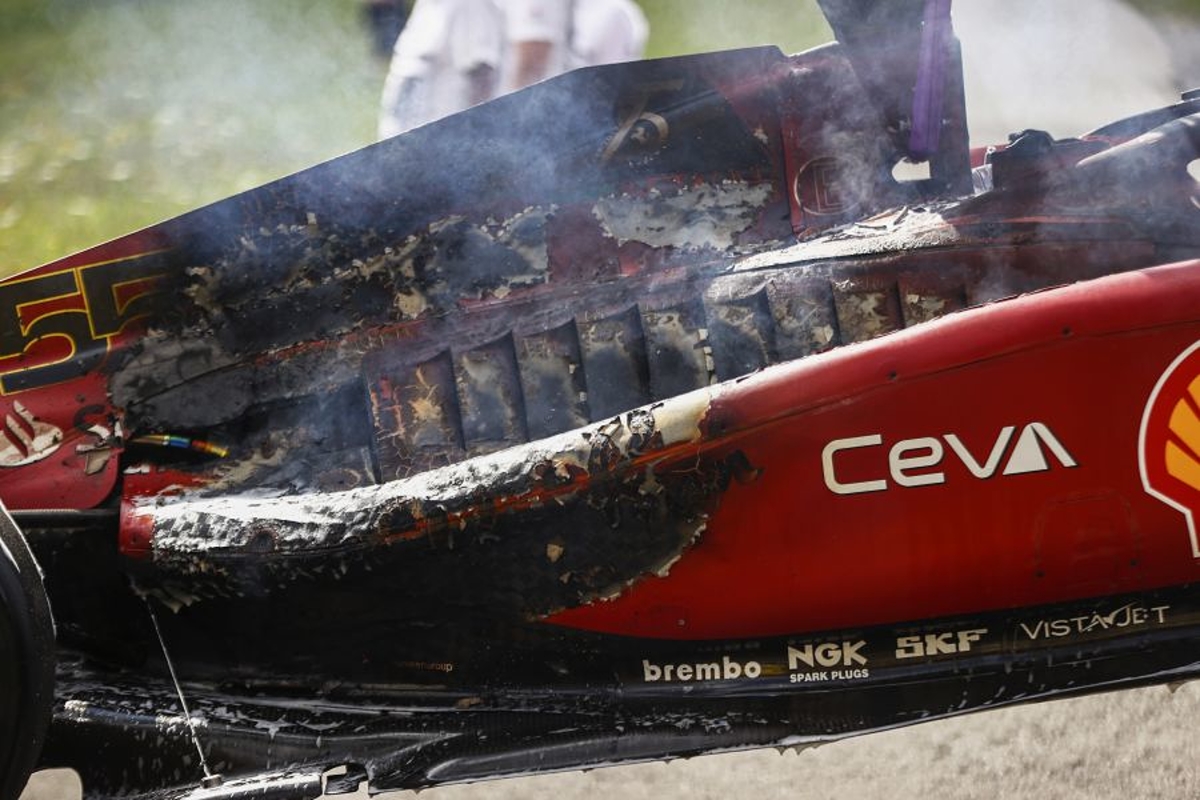 Many Ferrari fans made the same joke after Carlos Sainz was forced to retire at the Austrian Grand Prix.
The Spanish driver was closing the gap to second-place Max Verstappen with 13 laps remaining, but pulled his car to the side of the track after smoke started coming from the engine.
Although his car caught fire, Sainz was fortunately able to get out of the car before the flames fully took hold but the driver was left disappointed by his fourth DNF of the season.
Earlier in the race, Ferrari had told Sainz over the radio that they were "considering Plan E" with fans left wondering what plan the team had in mind.
After Sainz's retirement, Ferrari fans attempted to guess what the "E" in "Plan E" stood for and came up with similarly funny answers.
Carlos Sainz, Plan E - Engine Failure 😭

— StillWeRise… 🦉 (@RoscoeRacing) July 10, 2022
sainz on plan e. e for explode.

— anirudh (@icyphox) July 10, 2022
Plan F for FIRE pic.twitter.com/pRSx5j79MO

— GPFans Global (@GPFansGlobal) July 10, 2022
Ferrari Plan E for Sainz was code for En Fuego? #AustrianGP #f1 #Ferrari #sainz

— Cat (@fl0kje) July 10, 2022
@ScuderiaFerrari was plan E code for engine fire? #AustrianGP #sainz

— Durko (@durkoF1) July 10, 2022
When Ferrari said to Sainz time for Plan E...they werent expecting Plan F to be in place...F being for Fire.. #AustrianGP

— Andrew Webb (@THENUNEATONFOX) July 10, 2022
Plan E for Sainz appears to be plan Explosion #AustrianGP #f1

— safobi (@otsyl_ochka) July 10, 2022
Plan E meant "Exit"💀. Sainz Out! #AustrianGP #F1 https://t.co/KUzHS1gmtX

— Ratego Kevin (@leptomeninges_) July 10, 2022
#NoContextFerrari pic.twitter.com/HPyPSo4eqf

— GPFans Global (@GPFansGlobal) July 10, 2022