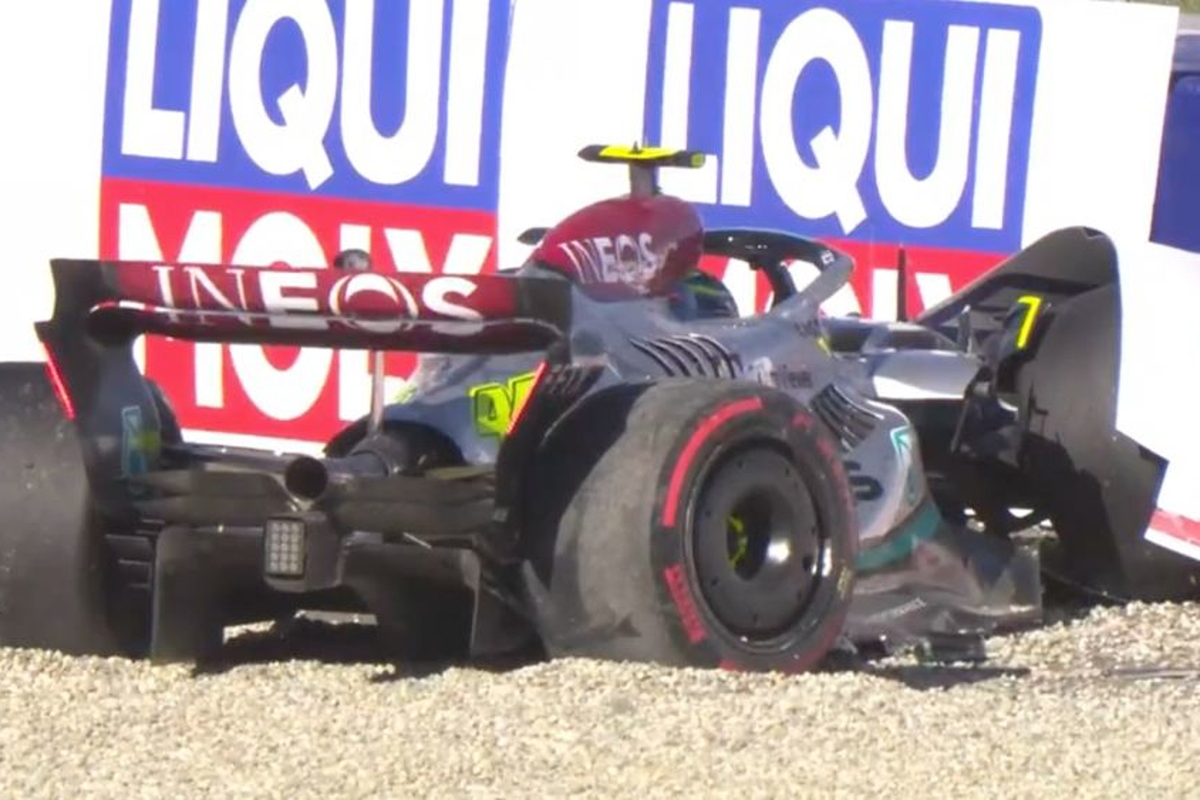 Mercedes voice spares fear after Hamilton Russell crashes
Mercedes voice spares fear after Hamilton Russell crashes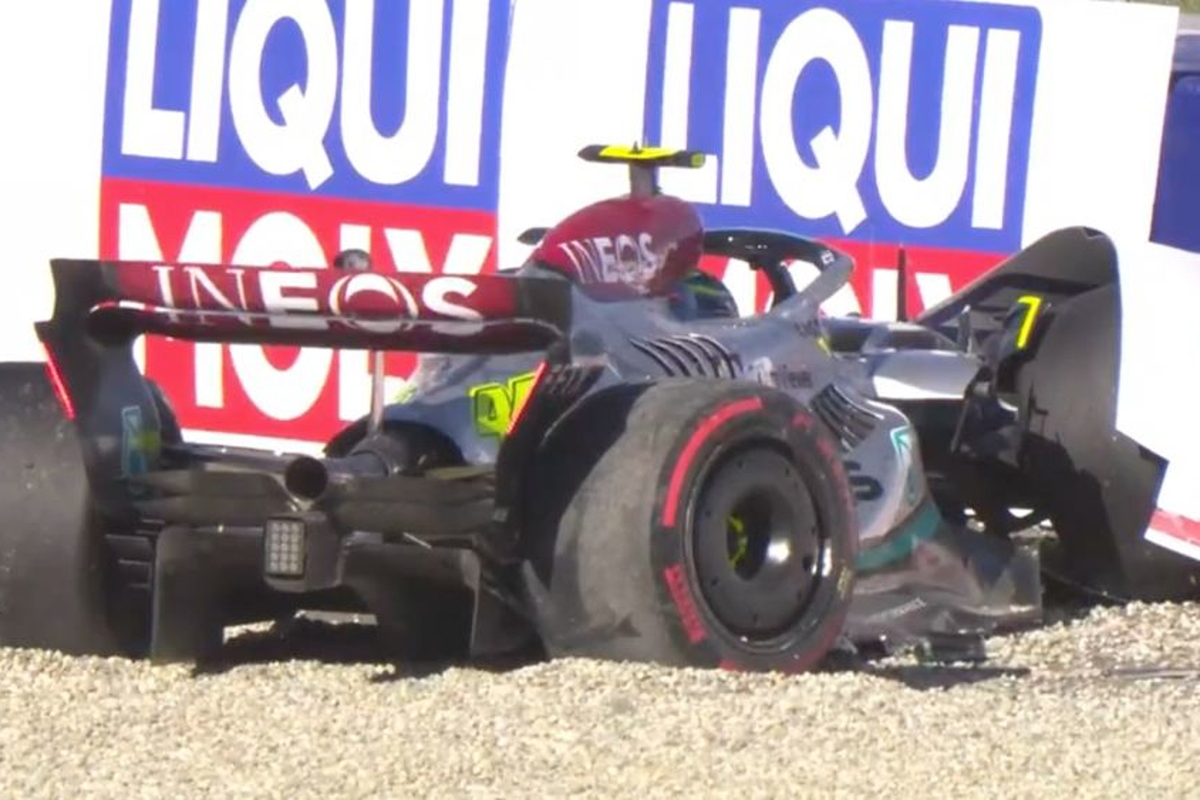 Mercedes trackside engineering director Andrew Shovlin has aired a concern over spare parts for the remainder of the Austrian Grand Prix weekend after Lewis Hamilton and George Russell both crashed in qualifying.
Hamilton, in particular, was vying for a front-row grid slot for Saturday's 100km sprint when he lost control in Q3 of his W13 through the sweeping turn-seven left-hander, sending him across the gravel and into a barrier, leading to damage to the right-front.
Soon after the resumption following a red-flag period, Mercedes' disastrous day continued when Russell then careered backwards into a barrier at turn 10.
Shovlin has understatedly described the incidents as "a frustrating finish to what was looking like a decent qualifying session".
Explaining the issues for the team overnight ahead of second practice and sprint, Shovlin added: "We've got our work cut out trying to get the cars onto the grid tomorrow.
"We are still assessing the extent of it but both accidents caused damage to several of the same components on each car, which makes it quite difficult from a spares point of view. We'll do what we can to make sure that both cars are competing.
"If there is a silver lining to this cloud, it's that the sprint gives us some opportunity to make it further up the grid ahead of the main race. We'll be working hard towards that objective."
Shovlin at least knows Hamilton and Russell have a solid car with which to compete in the sprint and the grand prix.
He said: "The car has been working well and first practice was busy and productive.
"The balance was pretty good through that session which is useful with only one hour before qualifying to sort out the set-up.
"We'd tweaked the balance a bit going into qualifying and were putting some solid laps in when both drivers had moments and ended up in the wall."