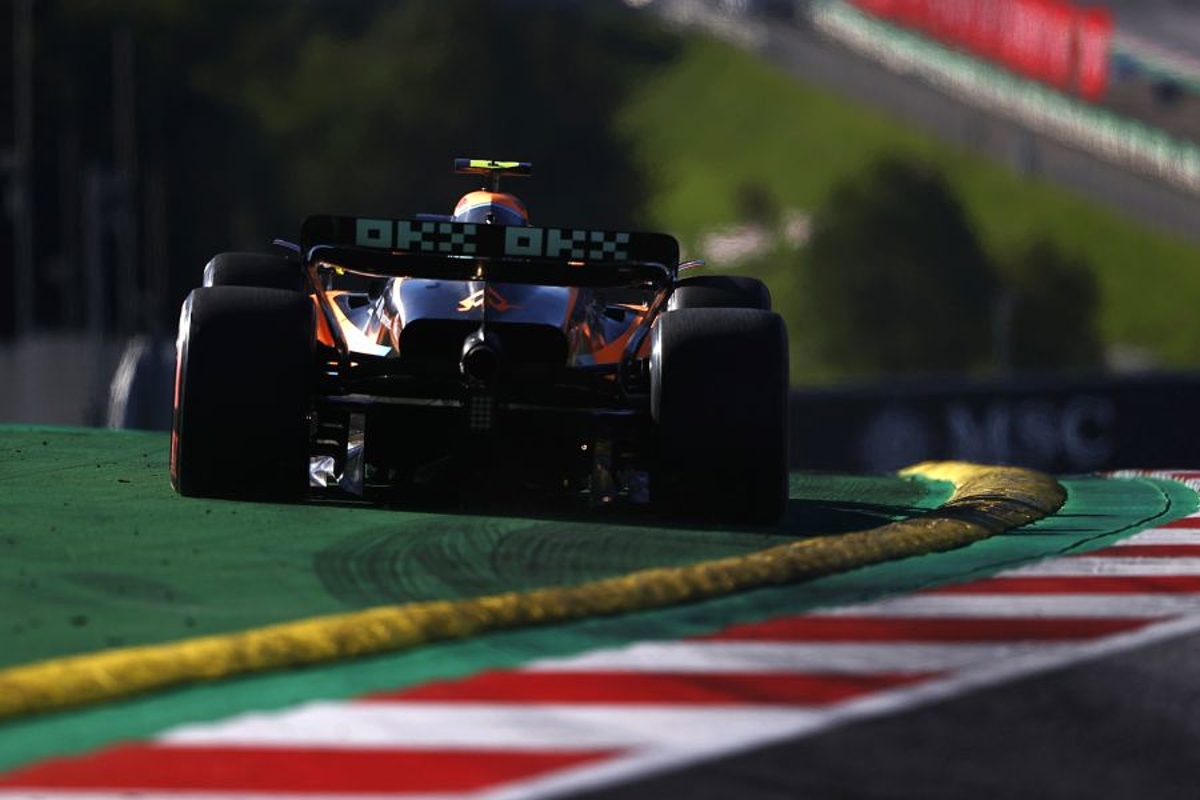 Norris left scared to brake as McLaren suffer further woe
Norris left scared to brake as McLaren suffer further woe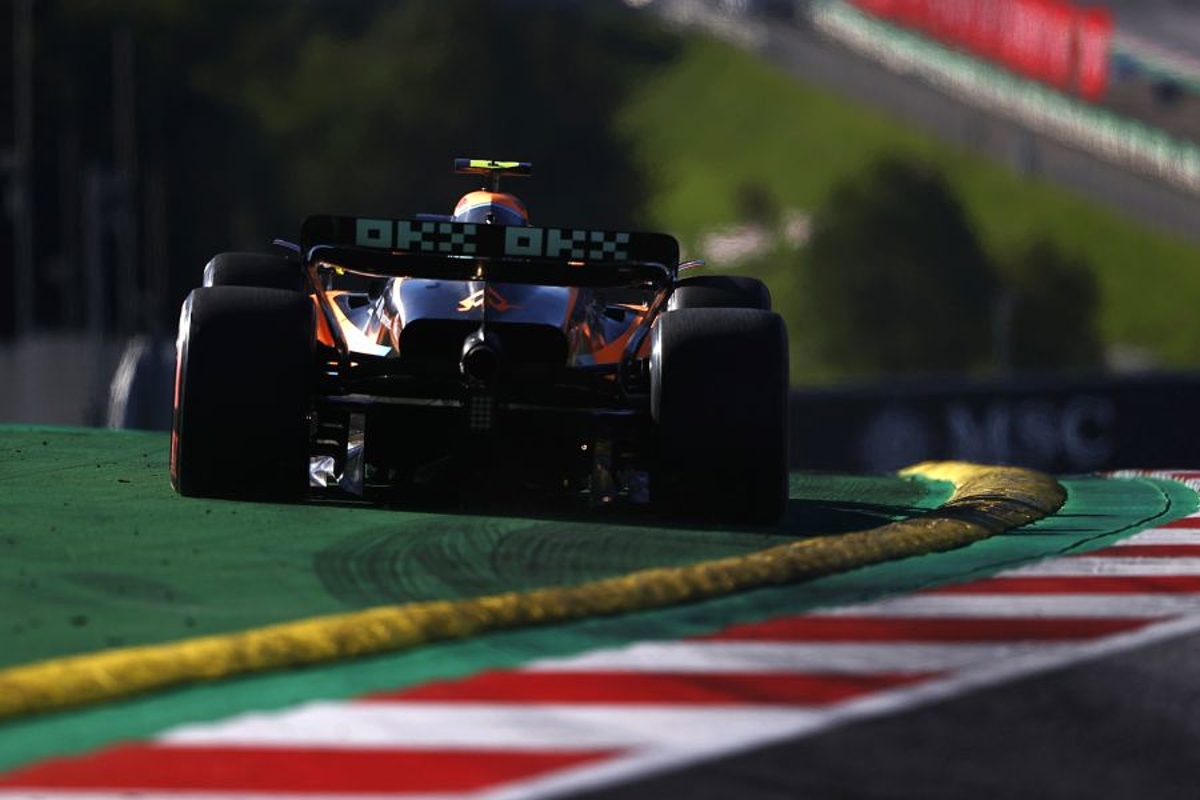 Lando Norris has been left mystified by the issue that left him scared to brake during Austrian Grand Prix qualifying.
The McLaren driver missed most of the only practice session preceding qualifying due to a power unit issue but was able to progress through into Q2 with a lap time fast enough for the top 10.
But in the second session, Norris left the track straight-on on four separate occasions, with a team radio message explaining he was "scared to hit the brake".
Norris, who will start the sprint 15th, told Sky Sports F1: "I don't know the exact problem. I don't know if it is to do with the hydraulics or something.
"But it just means the brakes don't work as they should, like the brake-by-wire and everything.
"You can get lucky that it just somehow works on one lap - it did in Q1 and I did a good lap - but in Q2 every time I tried to brake the pedal went to the floor and the car went straight on.
"Nothing I could do other than brake a lot earlier and a lot less but then I am just slow.
"A shame because we had the pace to be in Q3, even with missing most of FP1 with more issues, so it has been a frustrating day.
"We should be much higher than where we are but we are not. It is not something I can race with so we will have to fix it for tomorrow."
Norris optimistic of weekend comeback
The sprint returns for the second time this season, with a 100km event setting the grid for the grand prix on Sunday.
This provides Norris with the chance to fight back into the points across the weekend.
"For now, I am a bit downbeat but at the same time, we have a lot of opportunities coming up both with the sprint and the long race on Sunday," said Norris.
"Things can happen all the way from start to finish of the race as we have seen in Silverstone and in the past few years.
"I am optimistic we can at least go forward, we are not in the position we deserve to be in so I'm excited for the next few days."