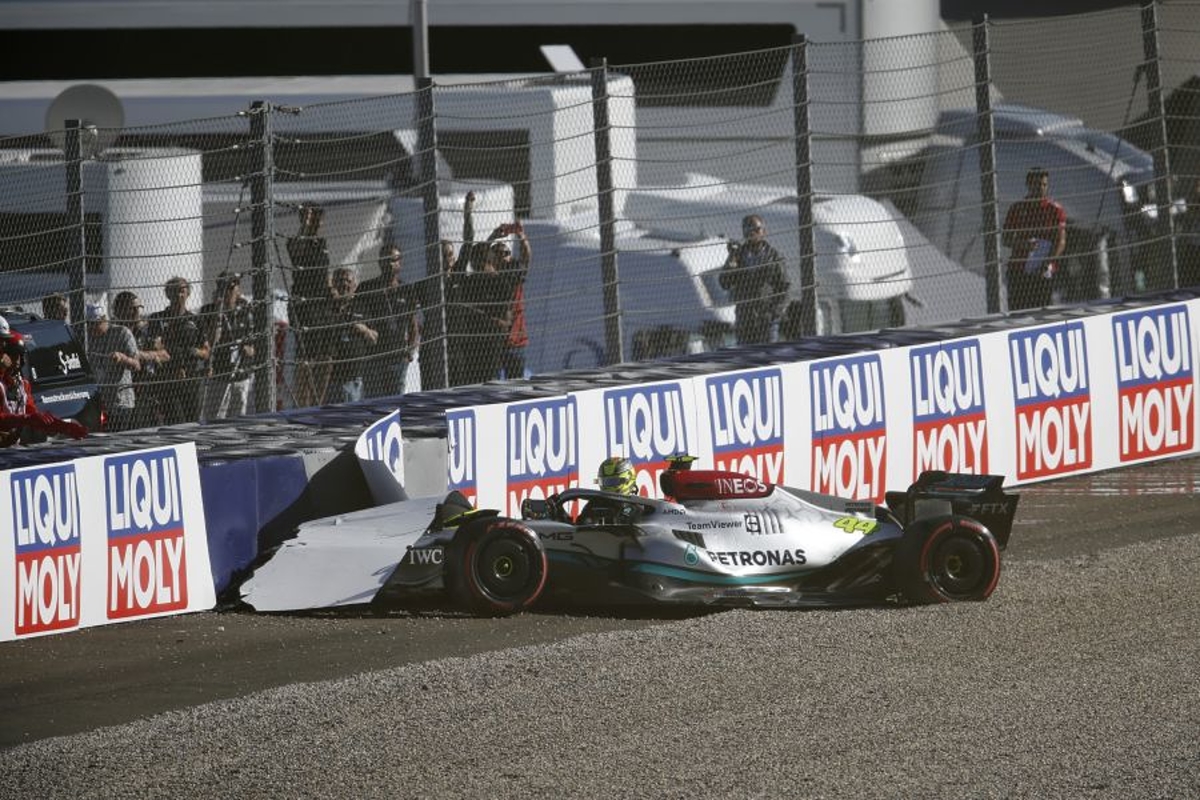 Hamilton makes Mercedes vow after being baffled by shock crash
Hamilton makes Mercedes vow after being baffled by shock crash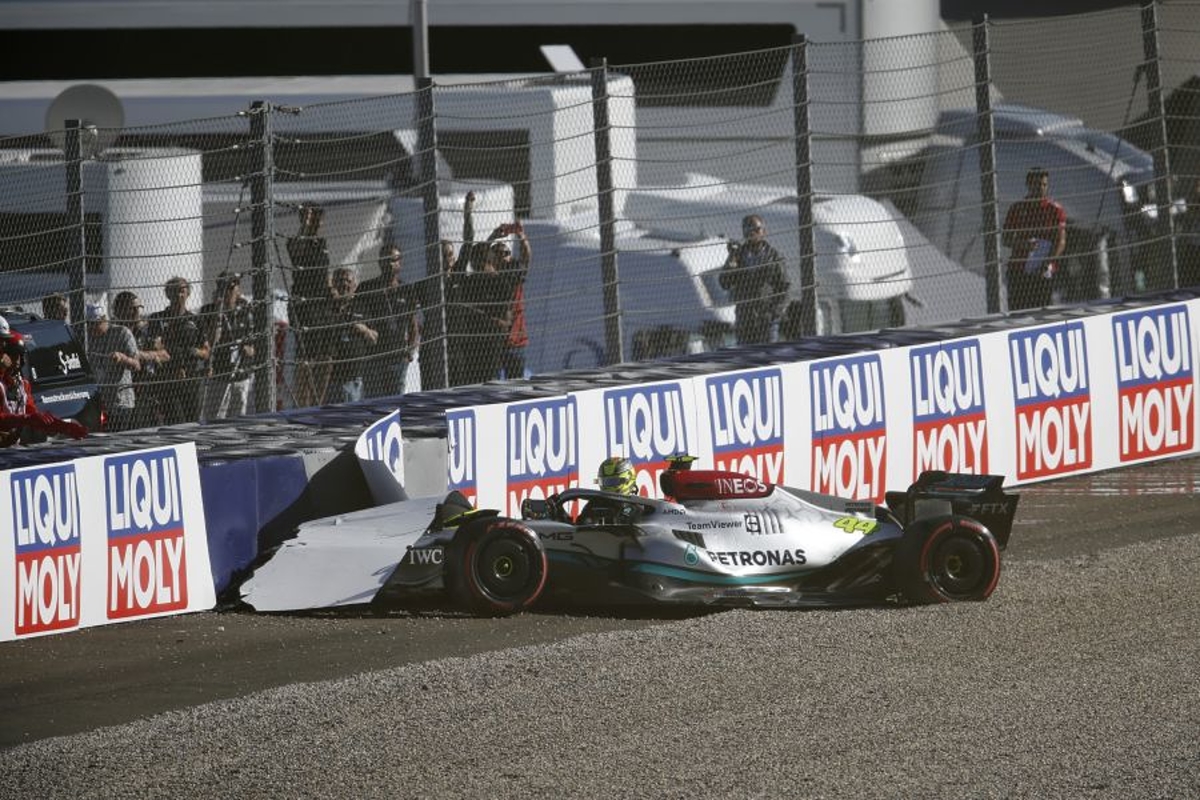 Lewis Hamilton has vowed to make up for lost time in Saturday's Austrian Grand Prix sprint after bizarrely crashing out of qualifying in Austria.
Hamilton appeared set to underline Mercedes' recent resurgence as he was in the hunt for pole position at the Red Bull Ring after pushing Red Bull and Ferrari in the first two sessions.
But after two aborted laps at the start of Q3, on his next run, Hamilton lost the rear of his Mercedes at turn seven, seemingly via a gust of wind, sending him crashing into a barrier and severely damaging the right-front of his W13.
The seven-time F1 champion, who starts from 10th on the grid, said: "I'm okay. It was a big hit but I'm okay.
"I'm incredibly disappointed in myself, ultimately, and I'm so sorry to the team.
"Everyone worked so hard to put this car together and I never like to bring it back damaged.
"We were fighting for the top three but I don't have an answer for it [the crash]. I just lost the back end in turn seven and that was that."
Hamilton - Sprint a chance to 'make up for lost time
Hamilton still has a chance to improve his starting position for Sunday's grand prix as the result of the sprint will determine the grid.
After showing strong pace prior to his crash, Hamilton added: "I'm encouraged, for sure.
"I am encouraged to see our performance. We weren't expecting to be as close as that so that is a huge positive from the team but I'm really quite far back.
"I don't know what is possible from there but we have the sprint so I hope I can make up for some lost time."