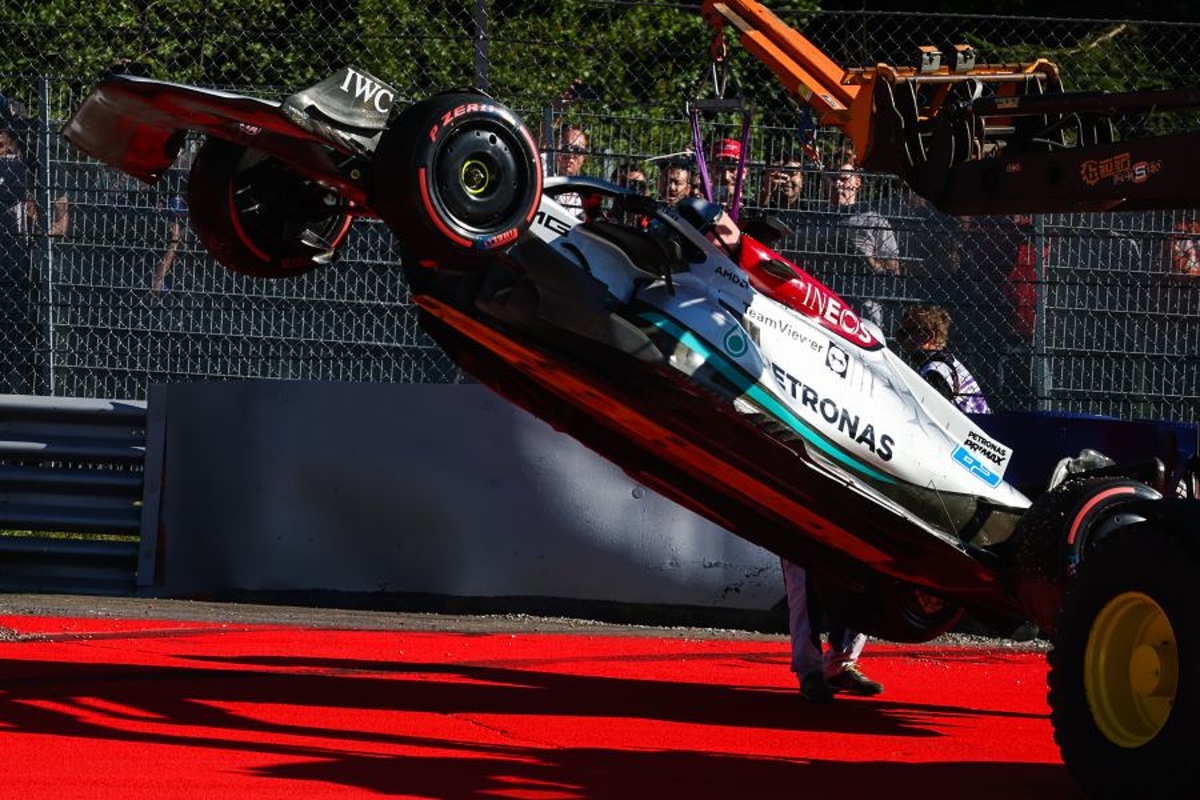 Wolff 'boiling inside' after Hamilton and Russell crashes
Wolff 'boiling inside' after Hamilton and Russell crashes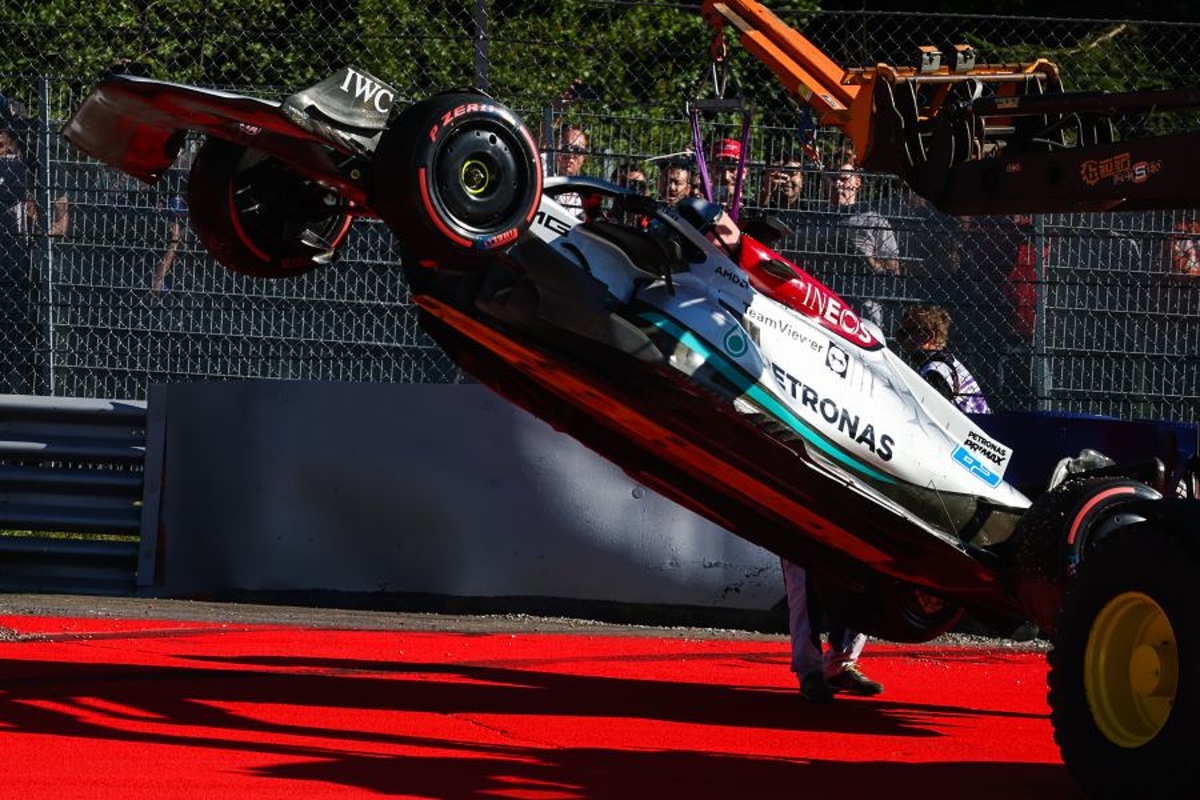 Mercedes team principal Toto Wolff was left "boiling" inside after watching Lewis Hamilton and George Russell both crash out in Austrian Grand Prix qualifying.
The Silver Arrows endured a horrific session at the Red Bull Ring where both drivers hit the barriers in Q3, causing significant damage ahead of the sprint weekend.
Hamilton lost the rear end before skirting over the gravel on the exit at turn seven and smashing into a barrier in front of the Max Verstappen fan grandstand, before Russell crashed upon the session's resumption when rotating his W13 at turns nine and 10.
The result of the errors is that Russell lines up fifth, with Hamilton 10th.
"These two should never beat themselves up because of crashing out," Wolff told Sky Sports F1.
"We have given them a car that wasn't on par for 10 races in a row and now we are starting to come to terms, able to drive in front and then it can happen that you lose the car.
"I would rather have a fast car and a qualifying like this than not having the pace to be in the top four."
Wolff was uncharacteristically calm in the aftermath of each incident but he insisted: "Inside of me, it is like boiling. It is just Formula 1, it is not politics or any big stuff."
Mercedes surprised by pace increase
The Red Bull Ring has not been a happy hunting ground for Mercedes in recent years despite its championship dominance in the previous era of F1.
Yet Hamilton and Russell were showing signs of being in the hunt for the fastest time before their incidents.
On the team's continued resurgence at the venue, Wolff added: "We are surprised.
"Spielberg is a race where we have always struggled. Even in the best of our days, it wasn't very good so we were not expecting another step in performance.
"Slowly things come together.
"Interestingly, unlike you would think in F1, there is no one silver bullet. We are bolting on a wing and then it goes.
"It is tiny little steps and fantastic work from the engineers and I am happy to see that."