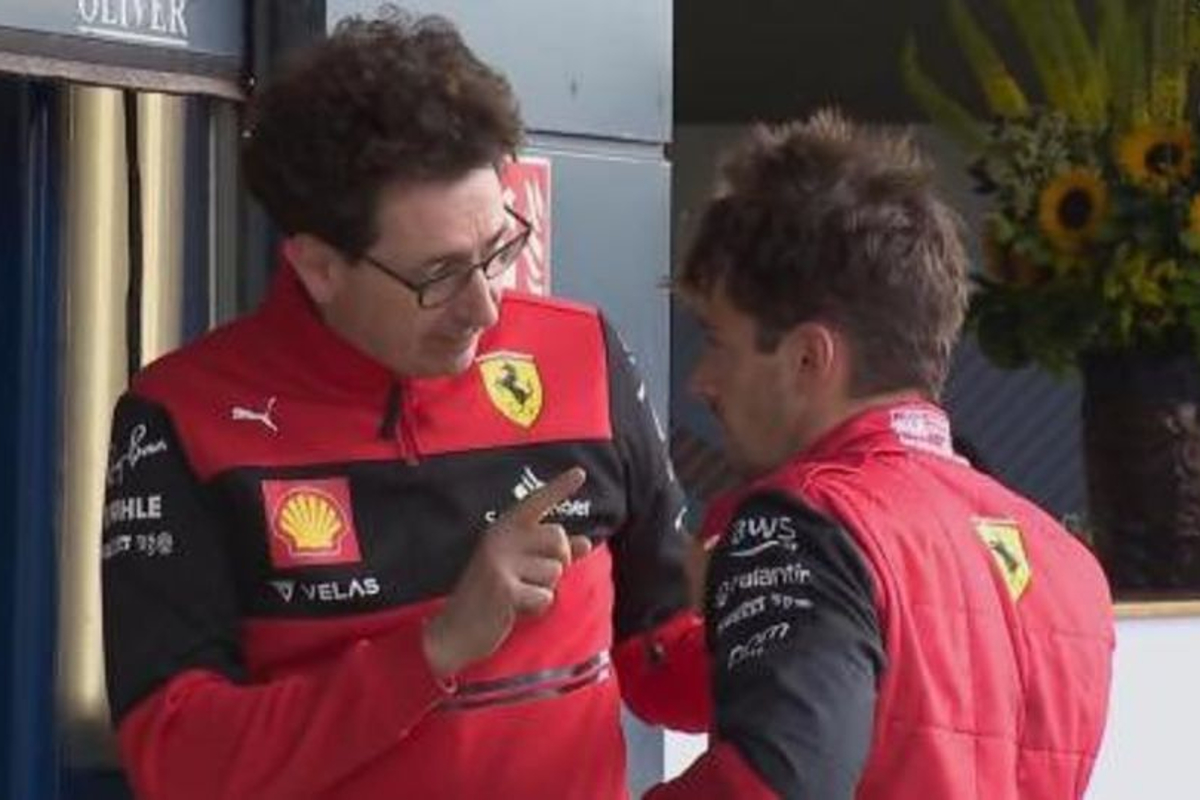 Leclerc clarifies Binotto anger and Monaco visit after British GP frustration
Leclerc clarifies Binotto anger and Monaco visit after British GP frustration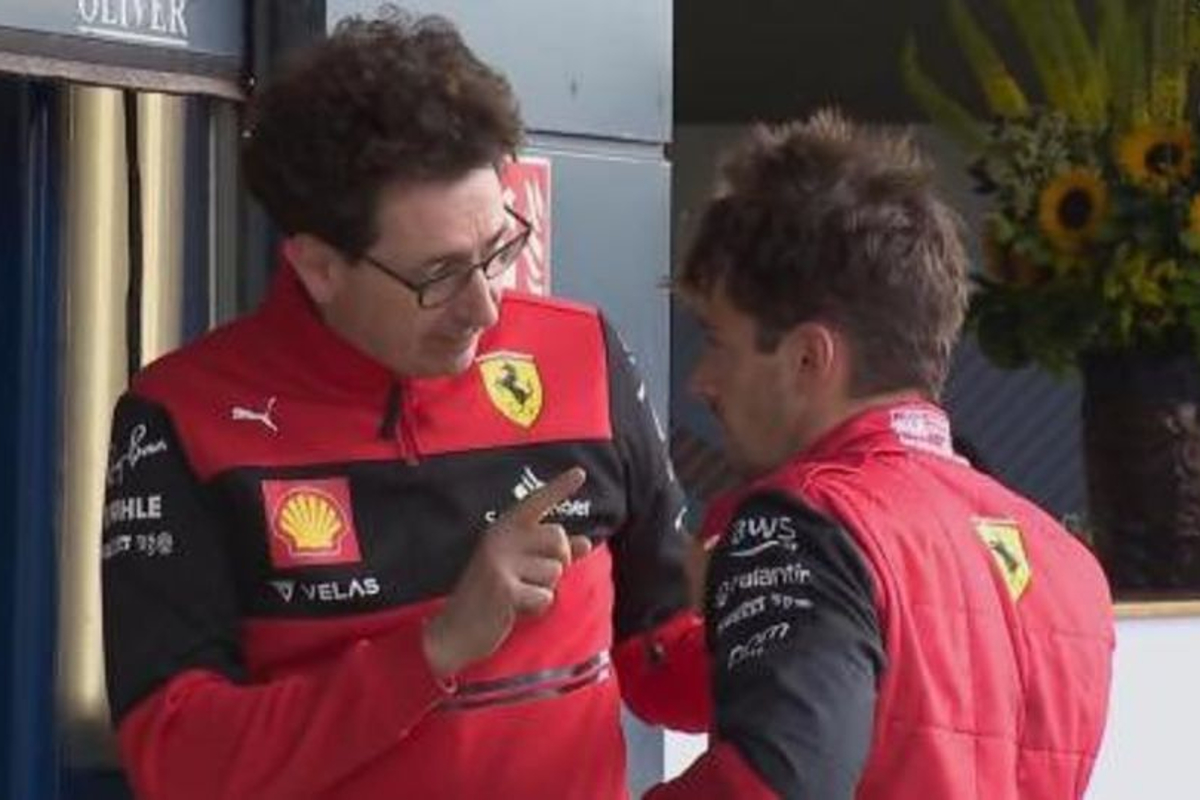 Charles Leclerc has clarified why Ferrari team principal Mattia Binotto paid him a visit to Monaco at a time when he was trying to "disconnect" following an infuriating British Grand Prix result.
Leclerc has been plagued by mechanical and strategic misery since retiring from the lead of the Spanish Grand Prix in May, the start of a wretched five-race streak which has seen him fall 43 points adrift of Max Verstappen in the drivers' standings.
At Silverstone on Sunday, Leclerc saw another win slip through his fingers as a late-race safety car culminated in him finishing fourth on a day when Verstappen could only manage seventh due to issues with his Red Bull.
The annoyance from Leclerc in his post-race radio message was clear for all to hear, which seemed to lead to finger-wagging admonishment from Binotto after he stepped out of his car.
Binotto has since spoken with Leclerc in Monaco to clarify matters going forward.
"There have been quite a lot of talks about the events [at Silverstone] over the past few days," said Leclerc.
"At first, he was quite angry with me after Silverstone because he saw me extremely down, which, of course, he understood.
"But he just wanted to make sure I was okay, and also that I had done an amazing job considering the situation I found myself in after the safety car.
"And then in Monaco, this is usually something we do. He came to Monaco because the last five races have been quite hard on me.
"I just wanted to stay home, disconnect a bit from everything, to be fully 100 per cent for this weekend [in Austria].
"So he came to Monaco to speak about the last five races and to make sure it was all fine on my side."
Leclerc highlights Ferrari errors
Leclerc has confirmed to mistakes being made by Ferrari at Silverstone where team-mate Carlos Sainz finally won his first grand prix at the 150th attempt in F1.
"We went through the strategy, obviously, and there are definitely things we could have done better because we were first and second and we finished first and fourth," said Leclerc.
"We know where we made mistakes and I hope we can grow from that.
"Me, personally, there is nothing I could have done differently.
"As a team we have already changed a few things, in the way of communication throughout the race, to be ready in a particular moment.
"Once the safety car is out you need to make a decision there and if you are not ready for that then it's tricky.
"So, as a team, we have changed a few things but I won't go too much more into it."
Ferrari united - Leclerc
Despite this latest contretemps inside the Scuderia, Leclerc insists there are no cracks appearing between himself and Sainz or with the team.
"This is untrue," insisted Leclerc. "It's the exact question that I've got everywhere else. I wish I wouldn't need to fight for this type of thing. We are extremely united.
"Was there disappointment after the last race because we finished first and fourth? Yes, there was. Were we very happy that Carlos won his first race? Yes, we were, honestly.
"But obviously before the safety car, we were first and second and we finished the race first and fourth so there's [going to be] some kind of disappointment, too.
"But there's not any kind of division inside the team, that's for sure."