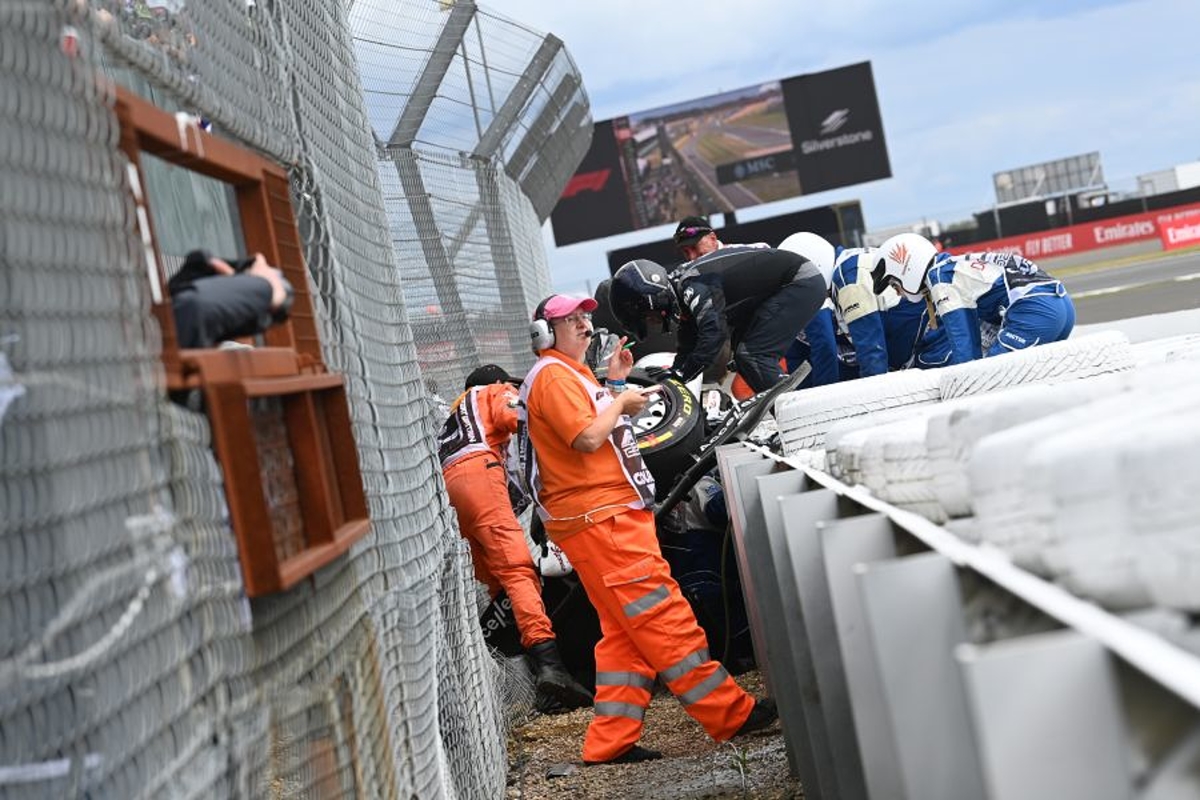 Zhou reveals fire scare during frightening British GP crash wait
Zhou reveals fire scare during frightening British GP crash wait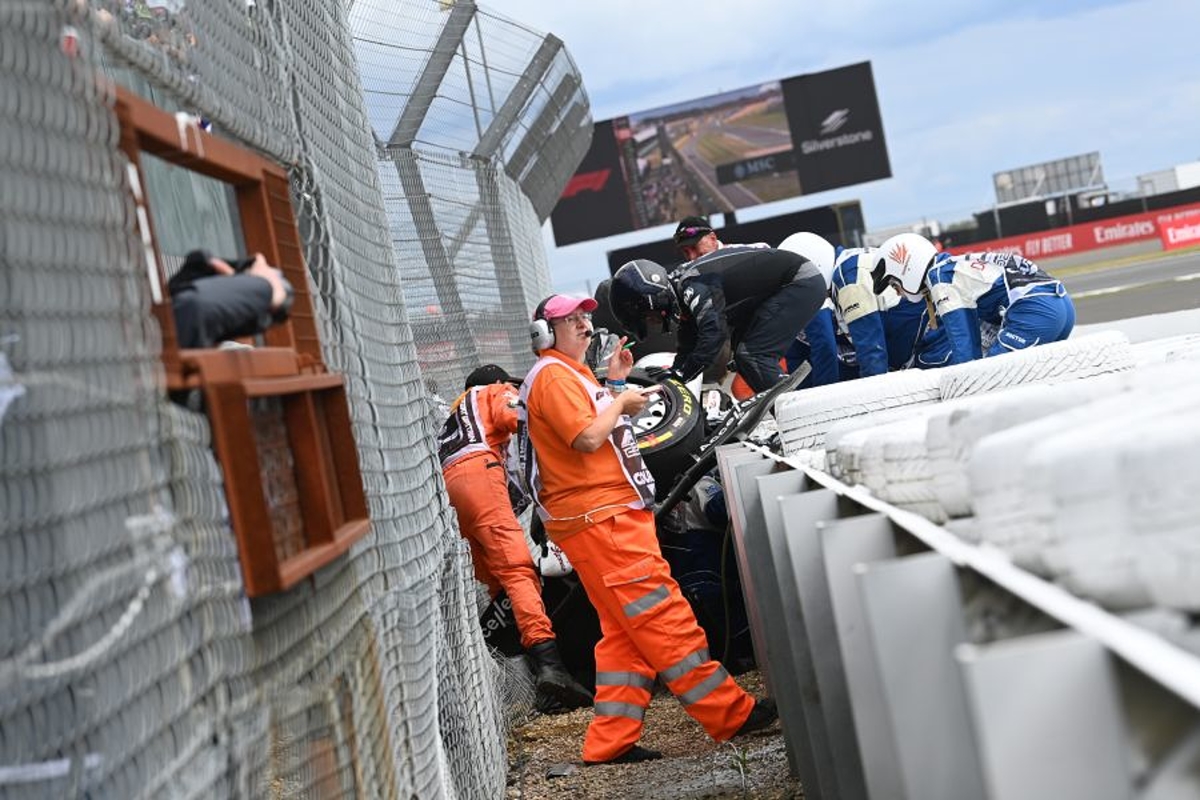 Zhou Guanyu has revealed to fearing a fire would start during his anxious wait to escape the wreckage of last weekend's horrific crash at the British Grand Prix.
The Chinese rookie miraculously escaped uninjured after being sent into the catch-fence by a multi-car collision on entry to Abbey, with his Alfa Romeo flipping upside down after contact with George Russell's Mercedes.
Zhou was then trapped between a small gap separating the tyre barriers and catch-fence whilst waiting for attention.
Asked what was going through his mind during the incident, he explained: "When the flip happened, the first thing I tried to do was release my hands off the steering wheel because you never know. You can very easily break your [wrist] very easily with a crash like that.
"Because the car was just rolling along the ground, I knew I would be facing a massive impact because the car wasn't stopping. I tried to lock myself into a position that was the safest, just waiting for the last impact.
"Basically I was just waiting for the last stop hit. When I had stopped, I didn't know where I was because I was upside down."
Explaining his concerns about a potential fire, Zhou added: "The next thing I felt was some leaking, I wasn't sure if it was from my body or from my car.
"So I tried to switch the engine off but it was still on then. I knew that if a fire started then it would be difficult to get out. So I switched the engine off and everything was fine."
Zhou unaware of barrier predicament
Zhou's extraction from the Alfa Romeo was made more difficult by the car's resting place, with the medical response team taking the utmost care in ensuring the driver's safety.
"I didn't realise [where I was] until I saw the picture," said Zhou. "I managed to get myself out and the medic got me into the medical car, but I only realised when I saw the incident afterwards.
"I didn't know what happened, who hit me because I was going straight to the white line into turn one and then all of a sudden there was a massive shunt."
On how he got out of the car, Zhou added: "I had to kind of slide myself out a little bit so at least to have my leg or feet on top of the seat, then they could pull me out.
"[The first marshal] was making conversation with me. He was making sure I was conscious and everything was okay and if I remembered what happened."
Additional reporting by Ian Parkes