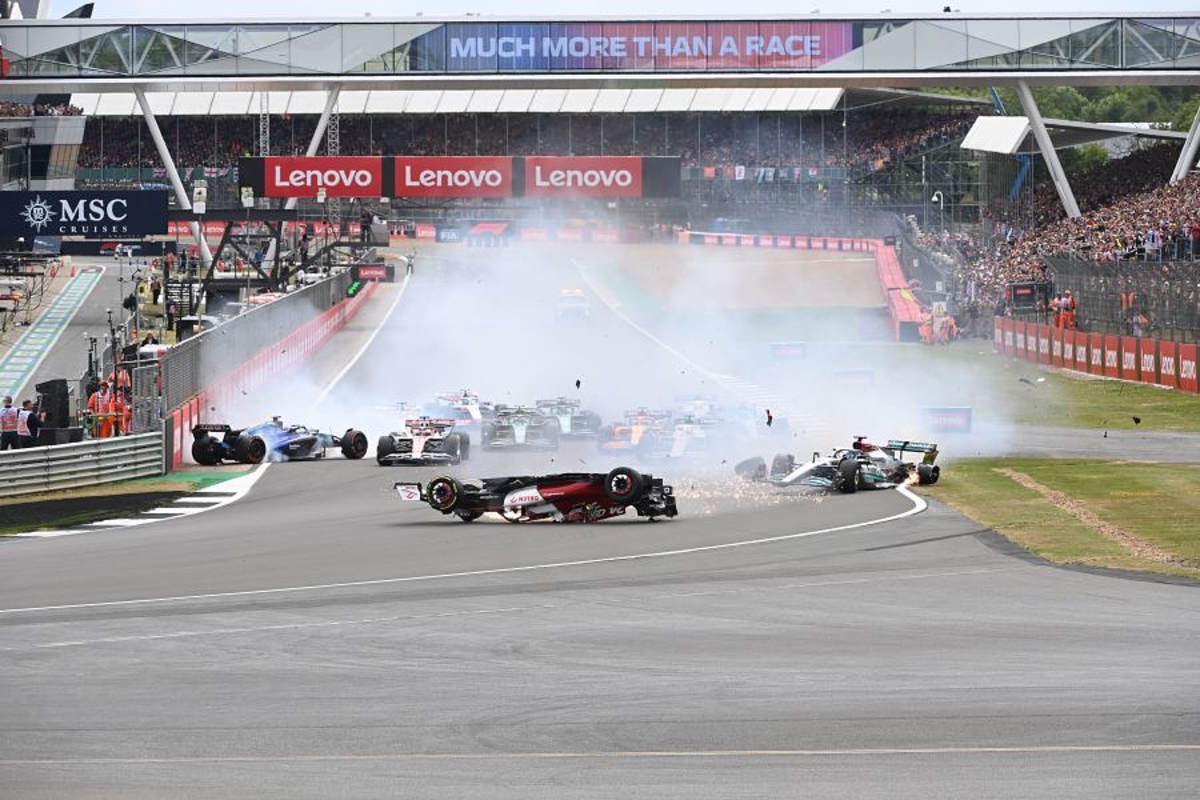 Heroic halo as Ferrari win yet somehow lose - What we learned from the British GP
Heroic halo as Ferrari win yet somehow lose - What we learned from the British GP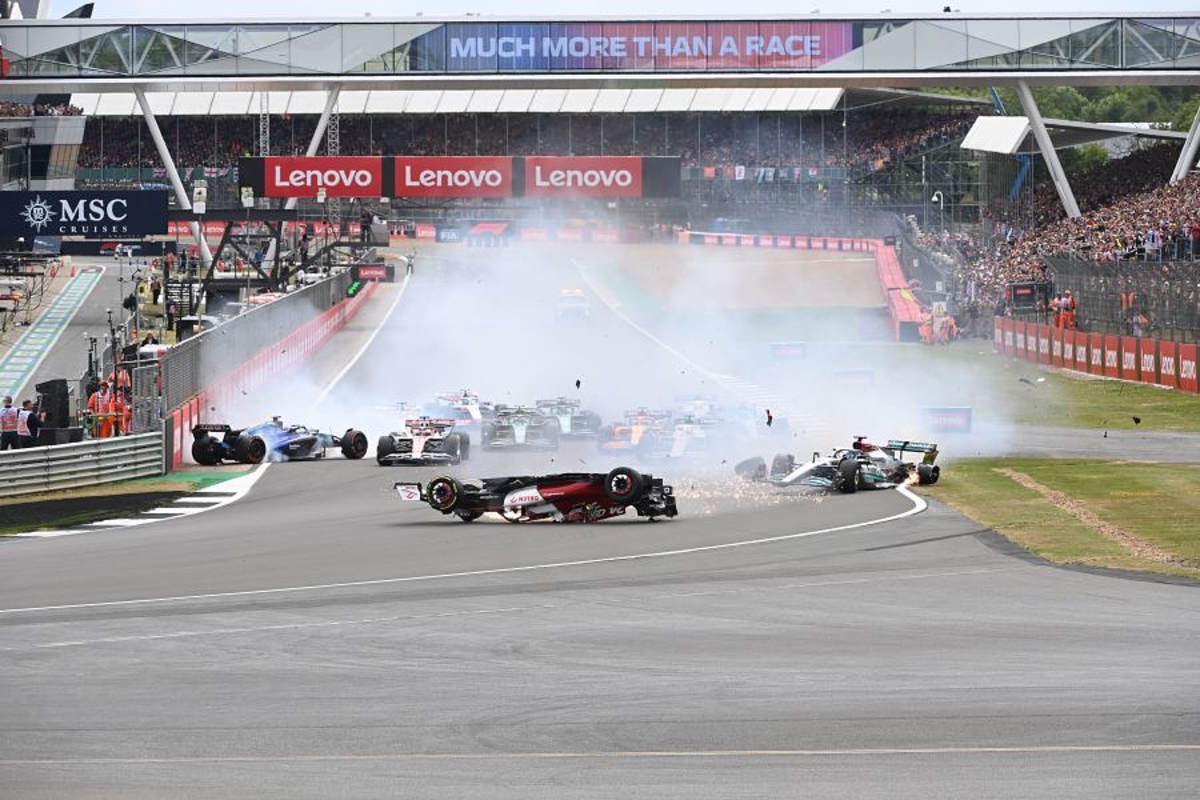 What a day of drama that culminated in Carlos Sainz scoring his maiden F1 victory and the halo again proving itself as one of motorsport's most invaluable life-saving devices.
Sainz finally topped the podium at the 150th time of asking and, fortunately, it is something we can focus on after the halo unquestionably saved the lives of Zhou Guanyu Zhou in a horrific opening-lap crash and F2's Roy Nissany.
With so much to unpack, what did we learn from the British Grand Prix?
Halo the best thing since sliced bread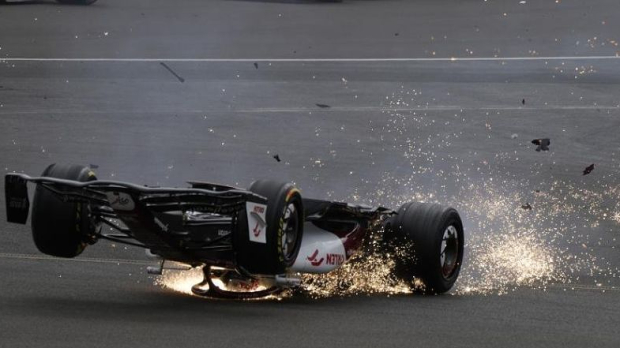 There is no other place to start this list than with the halo device which saved two lives at the weekend, those of Zhou and Nissany.
Yes, the device is cumbersome and prevents spectators from being able to see their heroes as clearly in the cockpit as they were once able to.
If it wasn't already, then it is now undeniable it is one of the most crucial pieces of safety equipment in the sport.
The halo remarkably protected Zhou as he slid upside-down along the track and through the gravel. In Nissany's case, it absorbed the full force of a rival car that flew through the air towards his cockpit.
Personally speaking, I don't even think it looks ugly anymore. Unlike the previous generation of machinery, these cars were designed to incorporate the halo and it is difficult to now imagine them without it.
If there were any doubters still remaining, then the events of Sunday will hopefully have converted them.
Sainz a bridesmaid finally turned bride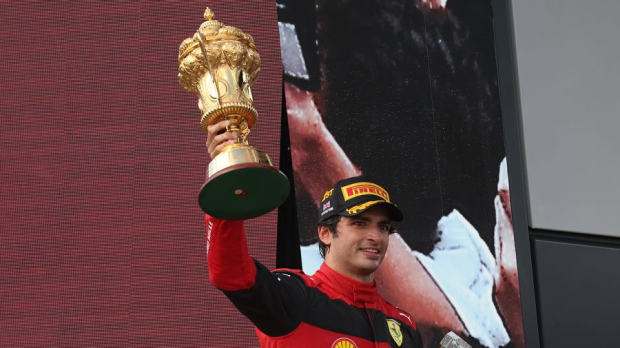 You have to take your hat off to Carlos Sainz for a stunning drive from his maiden F1 pole position to claim his debut victory. The Spaniard's 150th F1 weekend is not one he will ever forget.
Although lacking the pace of team-mate Charles Leclerc in the opening two stints of the race - more on that to come - Sainz looked composed in the closing stages as he retook the lead from the Monégasque and stormed off into the distance to triumph.
Ferrari a strategic mess, again!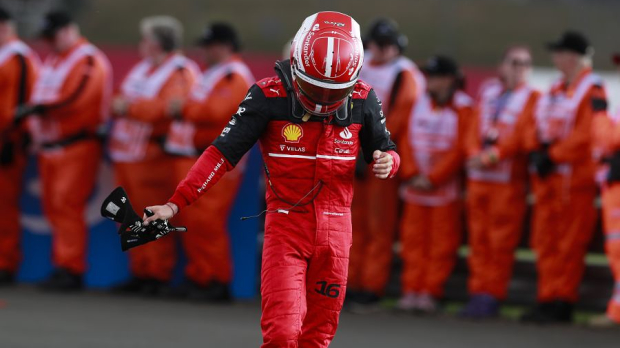 We saw the strategic blunders of the past crop up in Monaco when Leclerc failed to feature on the podium after starting on pole, and he was equally hard done by this weekend.
Ferrari had over 10 seconds to react when a late-race safety car was called but instead elected to leave Leclerc out on old hard tyres and pit Sainz.
When the race restarted, Leclerc was powerless to defend his lead and again dropped off the podium. Not to mention, this all came after Ferrari had dithered when it should have allowed Leclerc past Sainz early in the race.
A double-stack in the pits was possible in the time available, and Ferrari could easily have engineered this gap had Sainz followed in behind Leclerc.
Ferrari should have had a one-two but instead, the team failed to capitalise on an off day for Red Bull with a one-four.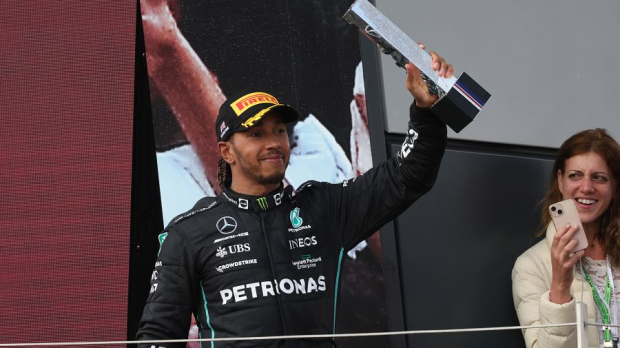 Mercedes has now scored three consecutive podiums but at each of the first two, there had always been an asterisk hanging over the success.
At Silverstone, however, this was not the case with Lewis Hamilton looking strong for a surprise victory had it not been for that late safety car intervention.
Even after that, the seven-time champion got his elbows out and tussled with Sergio Perez and Leclerc for second in a battle that could be watched over and over on repeat.
Mercedes has seen a number of false dawns this year but this one feels different.
Could Hamilton keep his unique win-a-season record going?
British fans raise the bar but protests spoil the party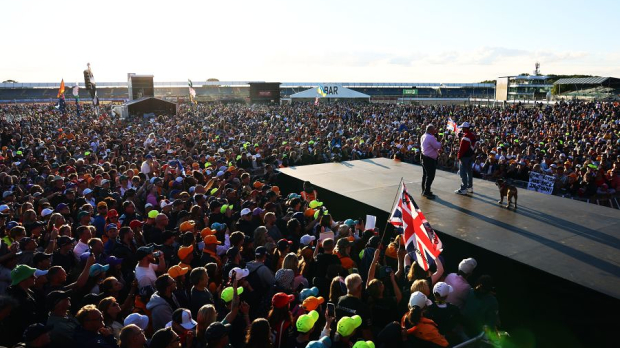 There are certain races where the atmosphere is always going to be electric - Zandvoort, Monza and Interlagos to name a few - but the British Grand Prix is just different.
From Sky's live F1 Show on the pit straight on Thursday, the grandstands were packed all weekend, with over 400,000 fans piling through the gates.
But while the majority of fans were there to enjoy what was an incredible motor race, a small number of protesters stormed the track on the fortunately red-flagged opening lap.
This risked not only their lives but the lives of the drivers, marshals and fans. Their cause may be a worthy one, but their methods were boneheaded to the extreme.
F1 future sounds beautiful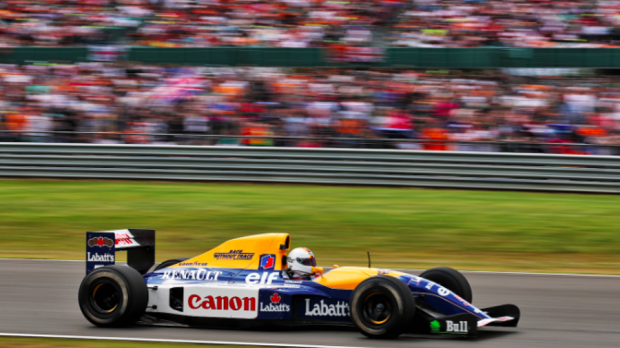 A sixth bonus point this week, as we could not end without mentioning Sebastian Vettel's glorious outing in Nigel Mansell's 1992 British Grand Prix winning Williams FW14B.
This is relevant to the future because the car had been converted to run on fully sustainable fuels, something F1 hopes to introduce in 2026.
Looking back rarely provides the answers on where you should progress next, but a clean, green, screaming V10? Yes, please!