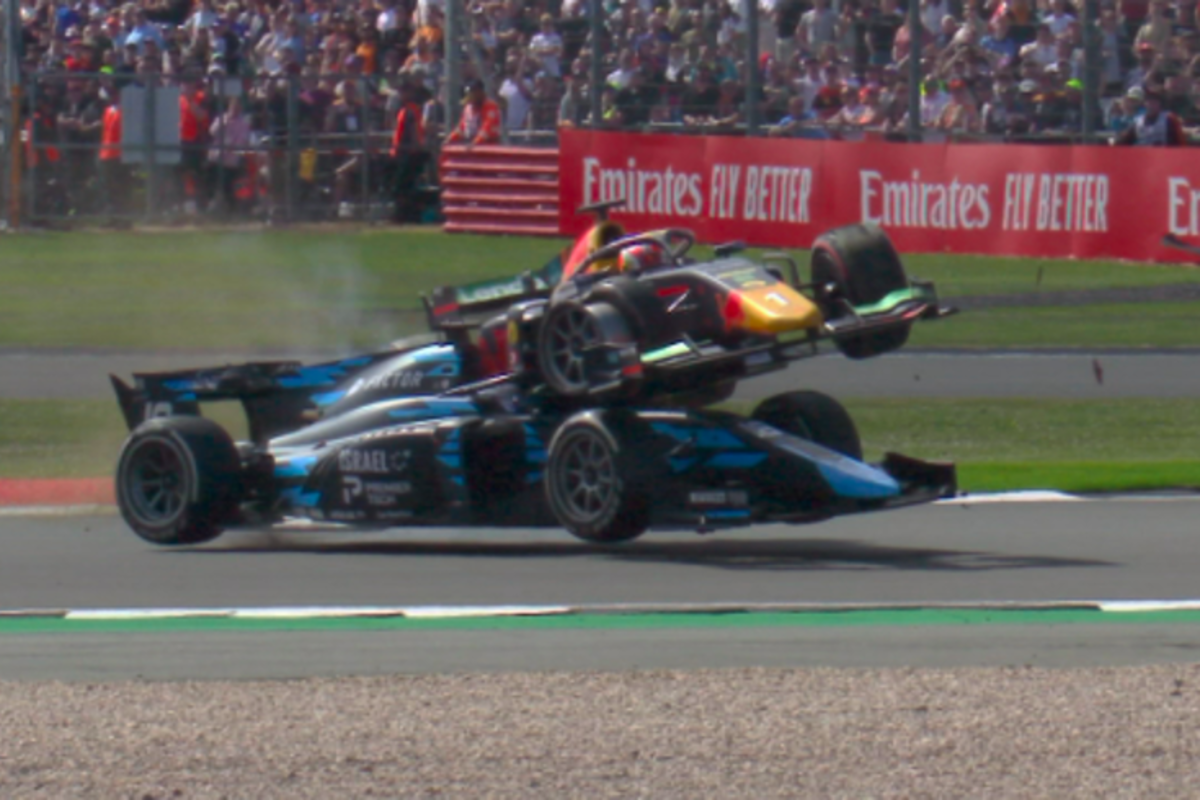 F2 driver's life saved by halo in horrific crash
F2 driver's life saved by halo in horrific crash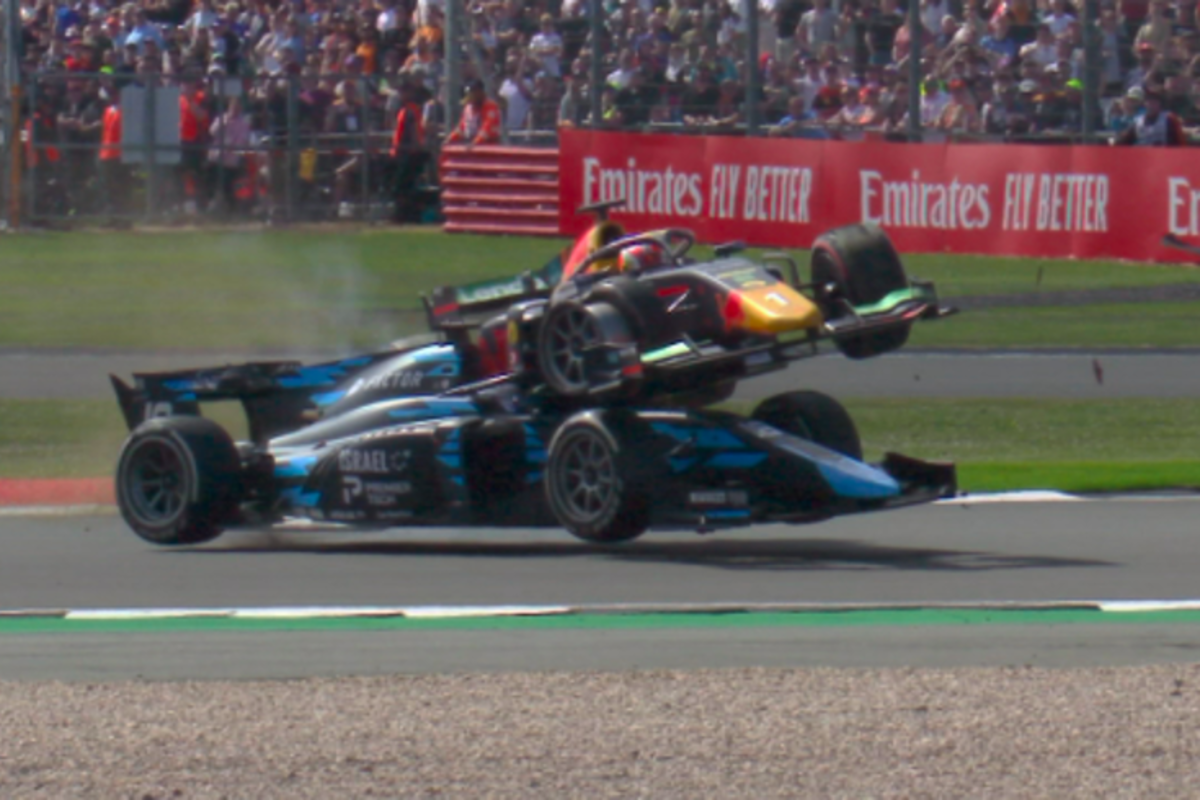 The halo has been proven to have been a valuable addition to motorsport with a life-saving role during a frightening accident in the British F2 feature race.
Roy Nissany and Dennis Hauger were battling on the opening lap of the pre-British Grand Prix support race when the Israeli driver forced his rival off-track with contact on the entry to Vale.
Hauger, whose front-right tyre was ripped from the wheel rim, was powerless to stop his car from skidding across the grass on the inside of the left-hander.
The Red Bull junior's car hit the inside sausage kerb, launching him into the air, with the Prema's forward sidepod and floor section connecting with Nissany's halo, preventing what would have almost certainly been a fatal accident.
It is the latest in a string of important life-saving performances from the halo support system, following the start crash at the 2018 Belgian Grand Prix where Fernando Alonso landed on Charles Leclerc and the Max Verstappen-Lewis Hamilton clash at Monza last season.
The incident has again put the safety concerns surrounding the use of sausage kerbs into the spotlight given the ability to launch out-of-control cars into the air.
⚠️ A serious crash during this morning's F2 race at Silverstone, as Dennis Hauger's car was lifted up and ended up on top of Roy Nissany's.

Both drivers have escaped unhurt after the crash due to the 'life-saving' halo. pic.twitter.com/aCcnfgQWXB

— Sky Sports F1 (@SkySportsF1) July 3, 2022
SAFETY CAR (LAP 2/29)

Nissany and Hauger make contact, with Hauger going airborne over the kerb

Thankfully both drivers are out of their cars under their own power#BritishGP #F2 pic.twitter.com/pQV18EHTgT

— Formula 2 (@Formula2) July 3, 2022