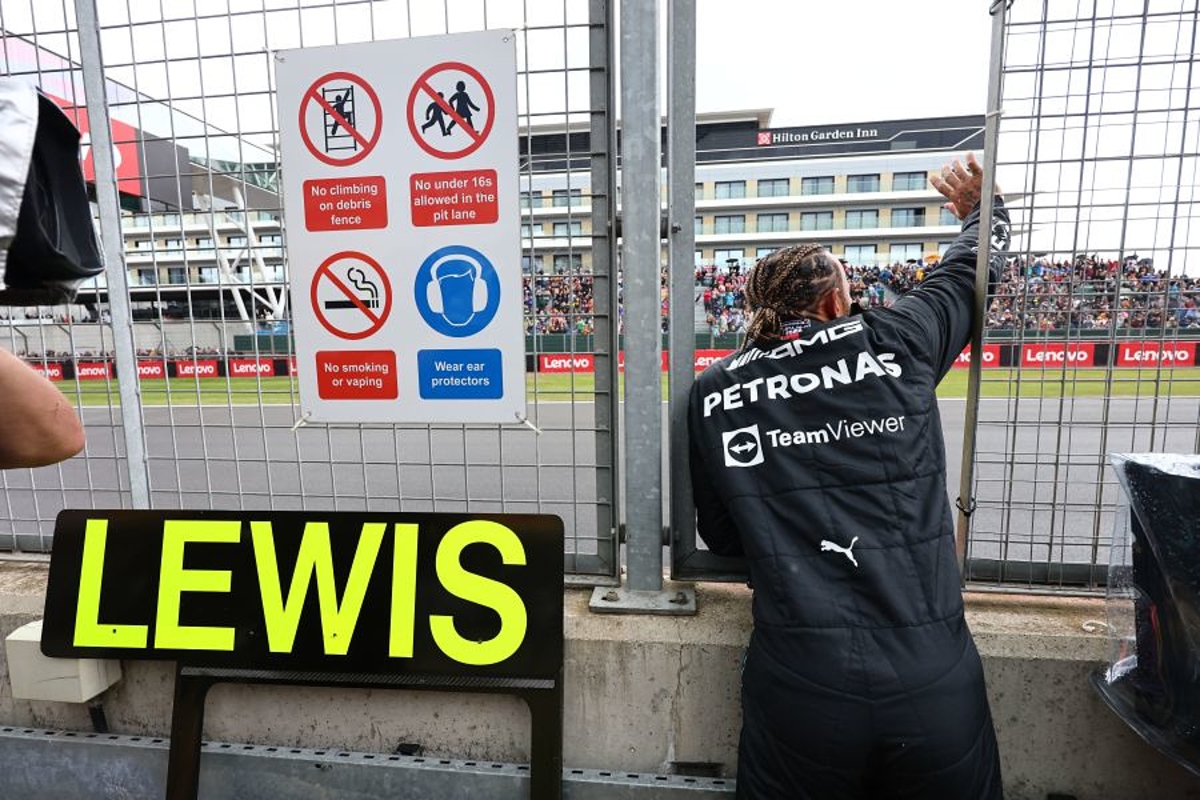 Hamilton vows aggression to spark British Grand Prix fan frenzy
Hamilton vows aggression to spark British Grand Prix fan frenzy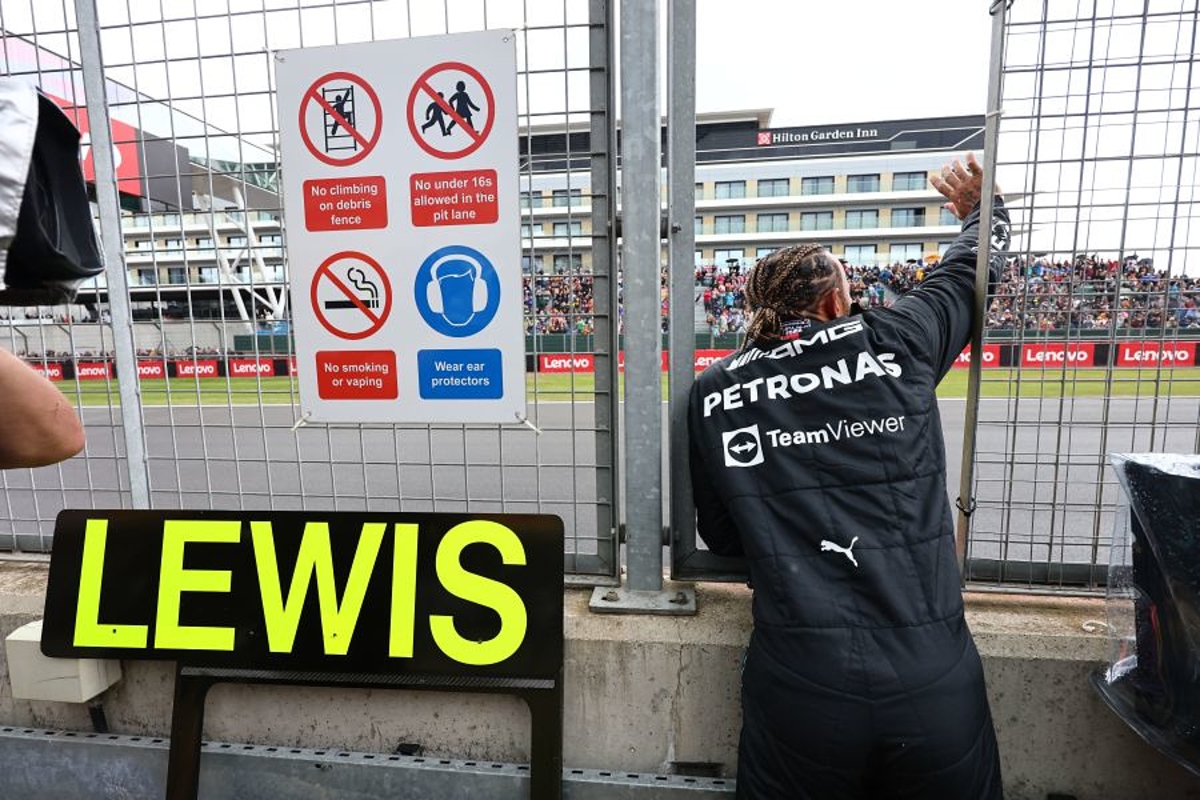 Lewis Hamilton has vowed to "be aggressive" in a bid to send a record Silverstone crowd into a frenzy at the British Grand Prix.
Over 140,000 fans are set to flock to the Northamptonshire circuit where Hamilton will start from fifth on the grid in his Mercedes behind a front row of Ferrari's Carlos Sainz and reigning champion Max Verstappen in his Red Bull.
It was not what Hamilton and Mercedes had hoped for, particularly given the W13 has bounced considerably less than in recent races given its significant upgrade and far smoother Silverstone surface.
It has left the seven-time F1 champion now targeting at least a podium although he is not beyond hope of landing what would be a record-breaking ninth F1 victory at the storied venue.
"I don't know if we can challenge for the win," assessed Hamilton. "The Red Bulls are so quick in the dry. They are pulling away on the straights and in the high-speed [corners].
"They don't have any bouncing whereas we have bouncing, particularly in those corners.
"Our race pace was better [in practice on Friday] although they are still a little ahead, but let's see.
"I'm hoping we're a little closer on race pace compared to the last race [in Canada] and if we are then if I can just hold onto them then maybe I can progress.
"I will definitely be aggressive, don't worry."
Hamilton promises "something special"
Rain dominated qualifying, conditions in which Hamilton normally excels, yet despite the revitalised car beneath him, fifth was a relative disappointment.
"The team have worked incredibly hard to bring some upgrades this weekend and we had a bunch of furniture around the car," added Hamilton.
"They [the team] wanted to go for a racier power mode for the last lap and charge the battery etcetera, and as we did that, it rained a little more and it was messed up.
"I was really, really so hopeful because we've this incredible crowd, I was in the fight, feeling great, and I was second by 0.02 or something and I thought I could definitely go quicker than that.
"It makes it a little harder [from fifth] but we've a good race car, and we'll continue working. It's not the worst position to start, of course.
"In past races, I would have been super happy with that but because it's the British Grand Prix, you're hoping for something more.
"I was on course for that but anyways we will move forwards and I will try and pull out something special."