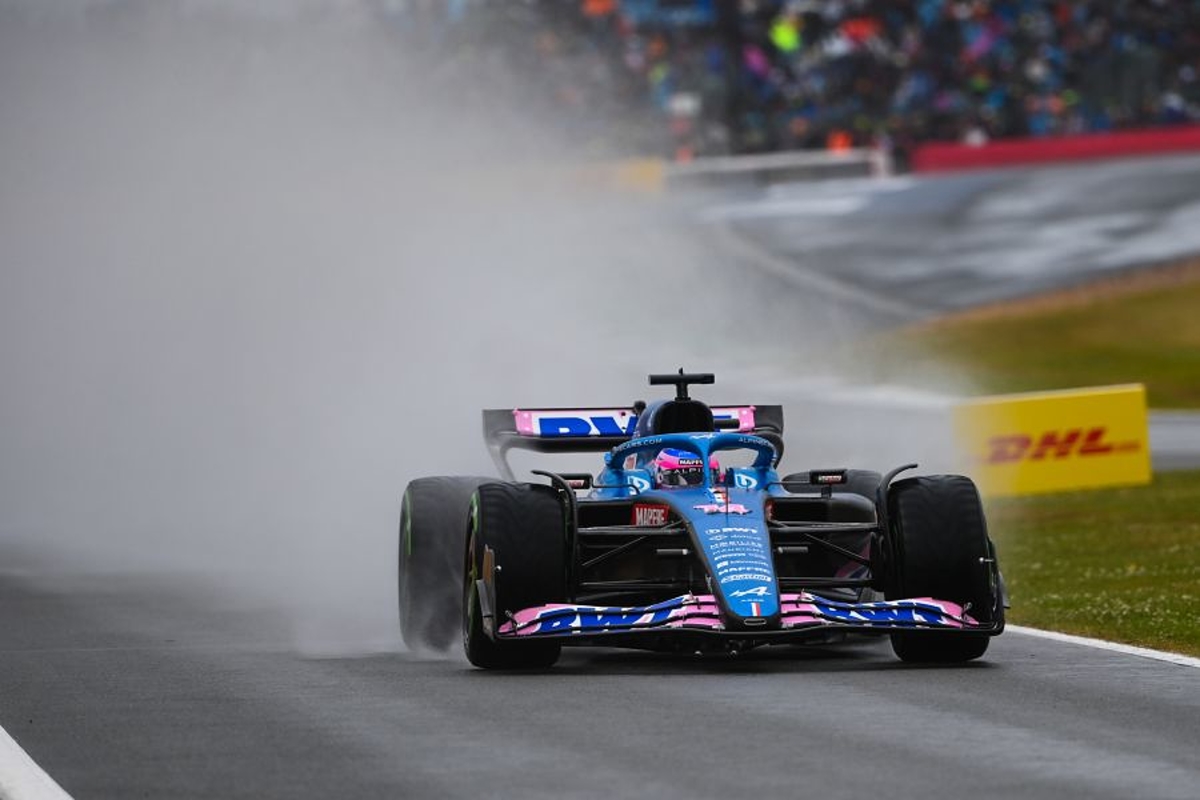 Alonso demands Alpine risk taking and bravery for British Grand Prix
Alonso demands Alpine risk taking and bravery for British Grand Prix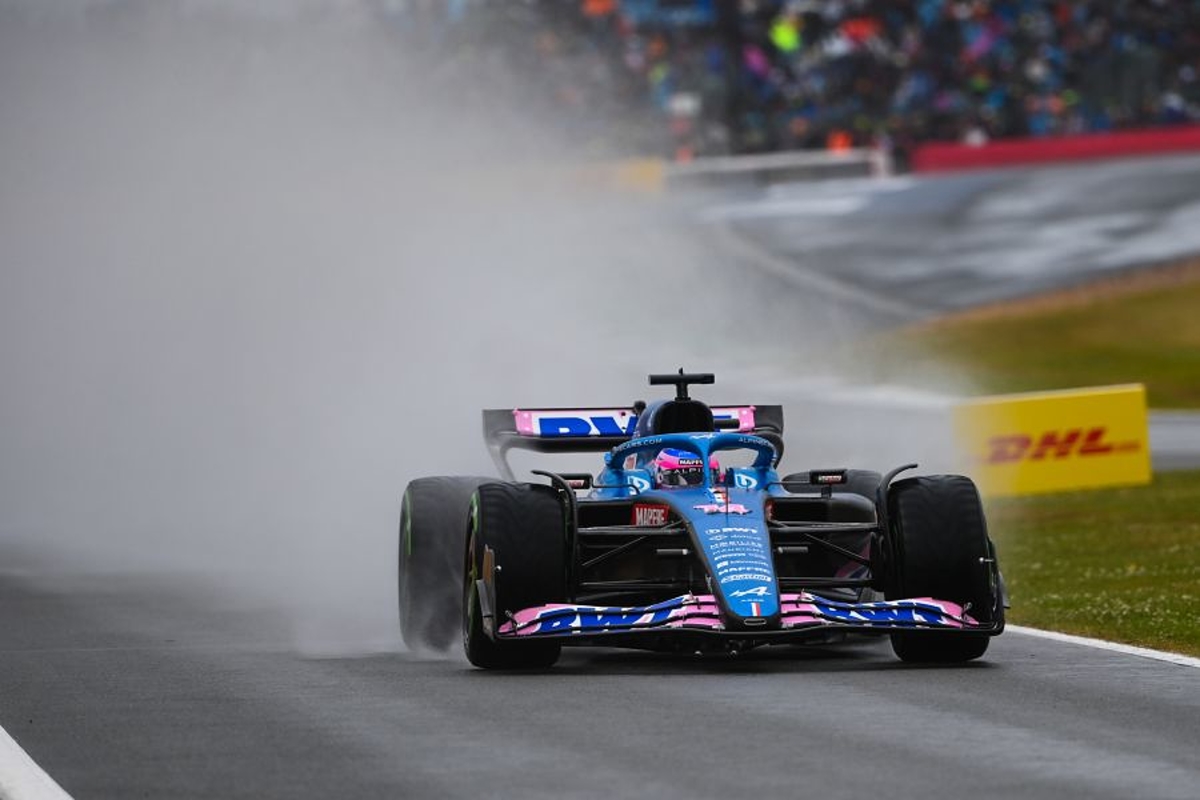 Fernando Alonso has urged Alpine to take further risks after it gambled in the wet conditions during qualifying for the British Grand Prix.
Alonso will start Sunday's race at Silverstone from seventh on the grid after mastering the treacherous conditions. At one stage early in Q3, the Spanish driver was even on provisional pole.
But Alonso was quick to shift praise towards his team, highlighting the heightened risks Alpine is able to take compared to those ahead.
Asked if unpredictable weather on race day could provide further opportunities for progress, Alonso said: "Definitely.
"We are unfortunately not fighting for the championship so sometimes we can take more risks than the others.
"Even today in Q1, we waited six minutes. The only two cars in the garage were the two Alpines because we said it's not going to rain heavier during Q1 so let's wait a little bit and go at the end.
"This kind of thing you cannot do when you are fighting for the championship.
"Tomorrow, if we have mixed conditions, maybe we can be a bit braver."
Alonso reveals battery troubles
In both Q1 and Q3, the best time to be on the track was at the end of the session as conditions improved.
But to maximise this opportunity, drivers needed to begin their final assault with a full battery, something that requires significant planning at the fourth-longest circuit on the calendar.
"You need to start your timing to cross the line as late as possible in the session but with the battery full as well, so you need to recharge the lap before and we didn't have that much margin," he explained.
"So we went for a push on the lap before. I think we managed to cross the line with three seconds of margin but with no battery anymore.
"So effectively, my best lap was two laps before the red flag, so it was very early in the session to really perform better."
Asked if he could have split the battery life across two laps, Alonso conceded: "It depends because sometimes where you split it for two or three laps, maybe you lose four or five tenths.
'When you see the classification, you cannot afford to be four-tenths slower just because you want another lap.
"Today was very tricky and it was very tight."
Additional reporting by Ian Parkes