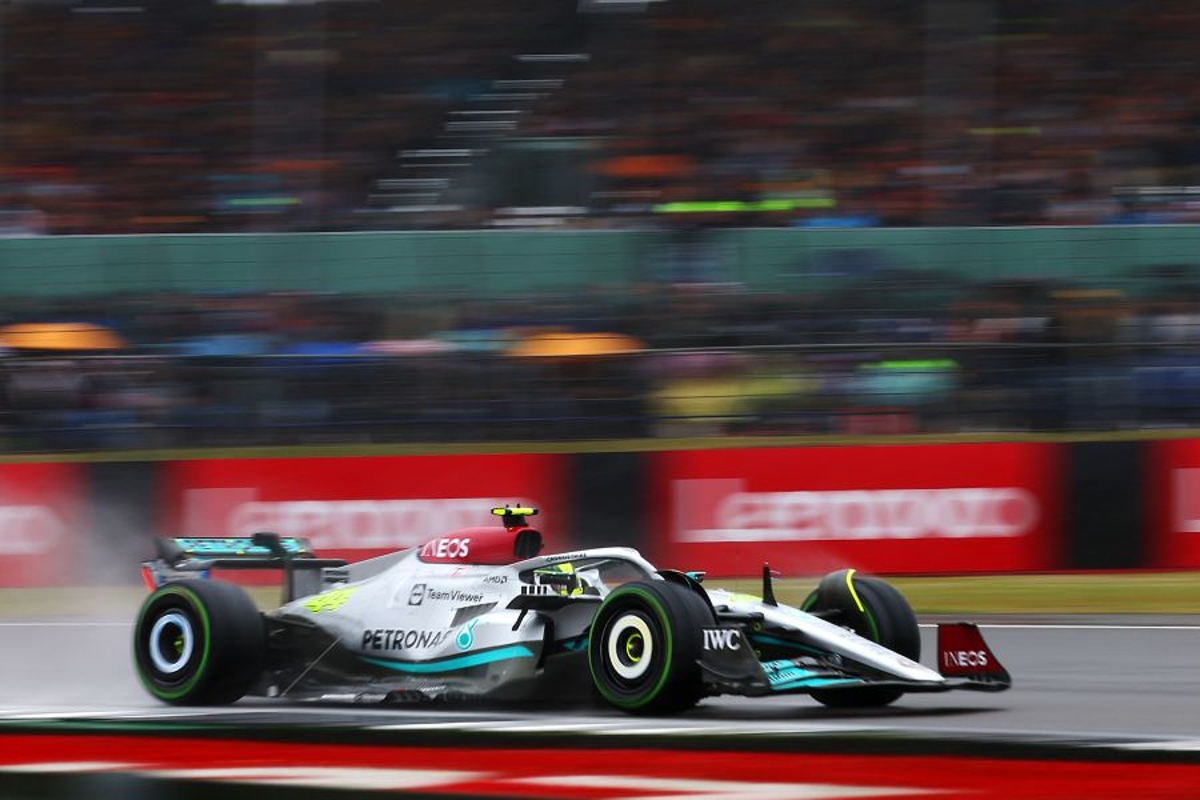 Mercedes reveal Hamilton British GP qualifying issue
Mercedes reveal Hamilton British GP qualifying issue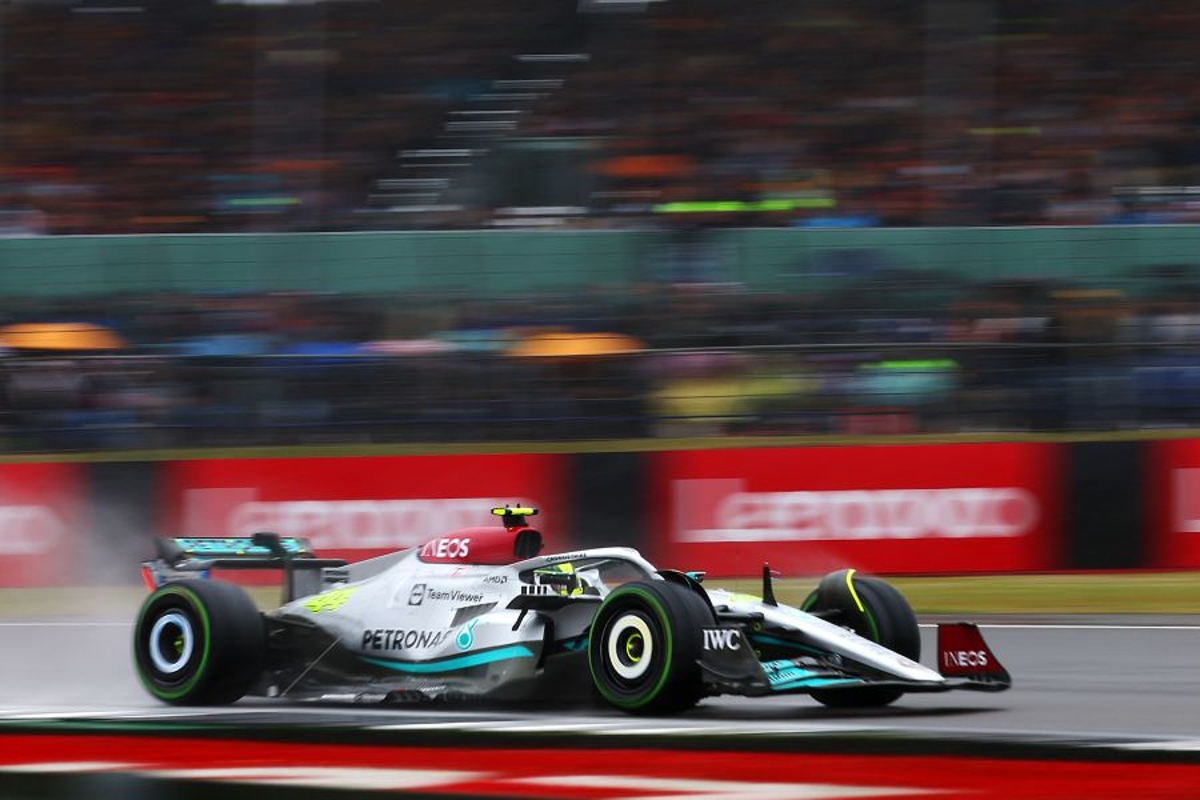 Mercedes technical director Mike Elliott has explained the issue that resulted in Lewis Hamilton failing to make the front row for the British Grand Prix.
Hamilton consistently battled towards the top of the order in the wet conditions at Silverstone but dropped off the pace in the closing stages.
Despite looking strong for a top-three qualifying position, potentially even second on the grid, the seven-time F1 champion had to settle for fifth on the grid.
Asked if missing blanking - tape applied to the brake ducts to retain temperature - had proved costly, Elliott told Sky Sports F1: "Not so much the tyres but more the brakes.
"In these conditions, you're trying to keep both sets of brakes at the same temperature.
"If they get too cold then they can glaze and then you lose grip on one side and it becomes quite difficult to then manage the car."
Mercedes 'had hoped for better'
Although both Hamilton and George Russell featured in Q3, Elliott conceded that Mercedes had hoped for more than fifth and eighth on the grid.
Hamilton emerged as the best of the rest behind the Red Bull and Ferrari pairings, with Russell also finishing behind McLaren's Lando Norris and Fernando Alonso in his Alpine.
"To be honest, we were hoping for better," added Elliott. "We had a decent P3, it looked like we were pretty quick then and in some ways, for me, it would have been nice to see how quick we were in the dry.
"But a wet session is always a bit of a mix-up. I think we did the right job. We got both cars through to Q3 and then it's all about being in the right place at the right time at the end with the tyres in the right position.
"What you saw was that you had to build the temperature up in the tyres and just trying to get that right, trying to be on the right bit of the track at the right time was challenging.
"Fifth and eighth, compared to where we have been, it is not too bad but we had hoped for a little bit better."