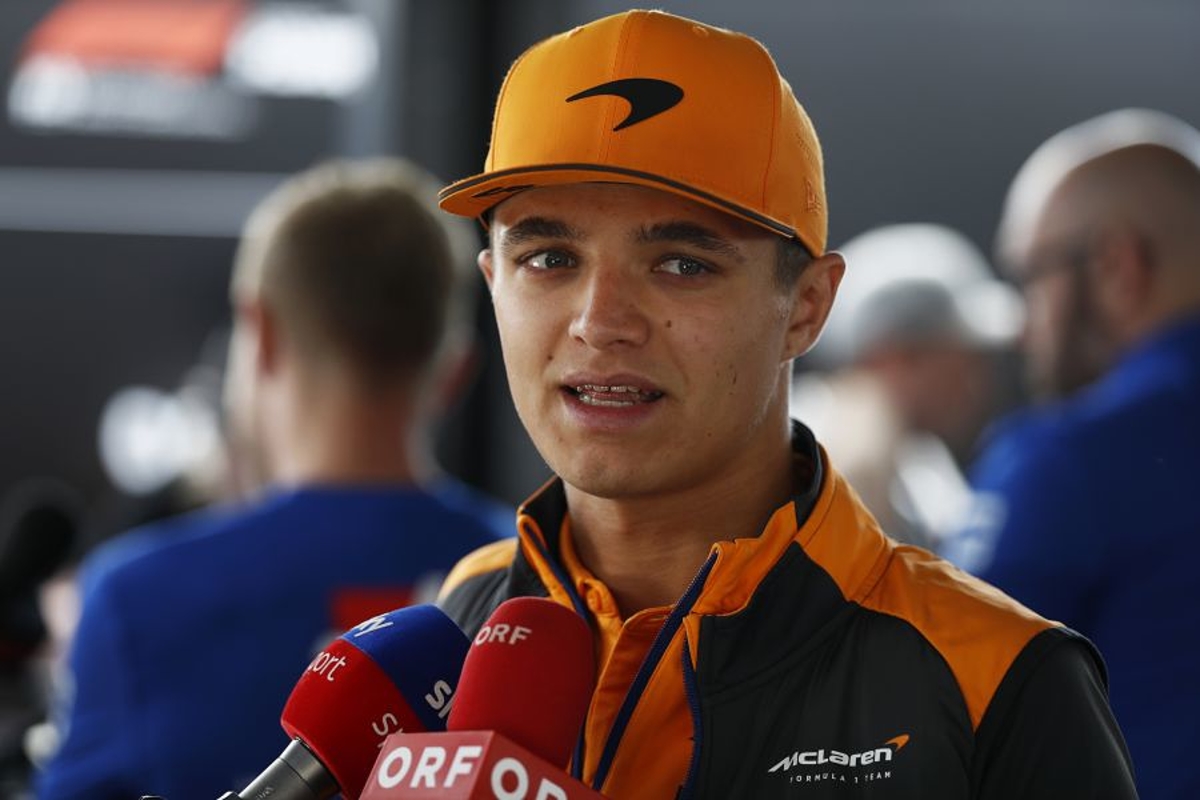 Norris British GP hopes resting on Silverstone wind
Norris British GP hopes resting on Silverstone wind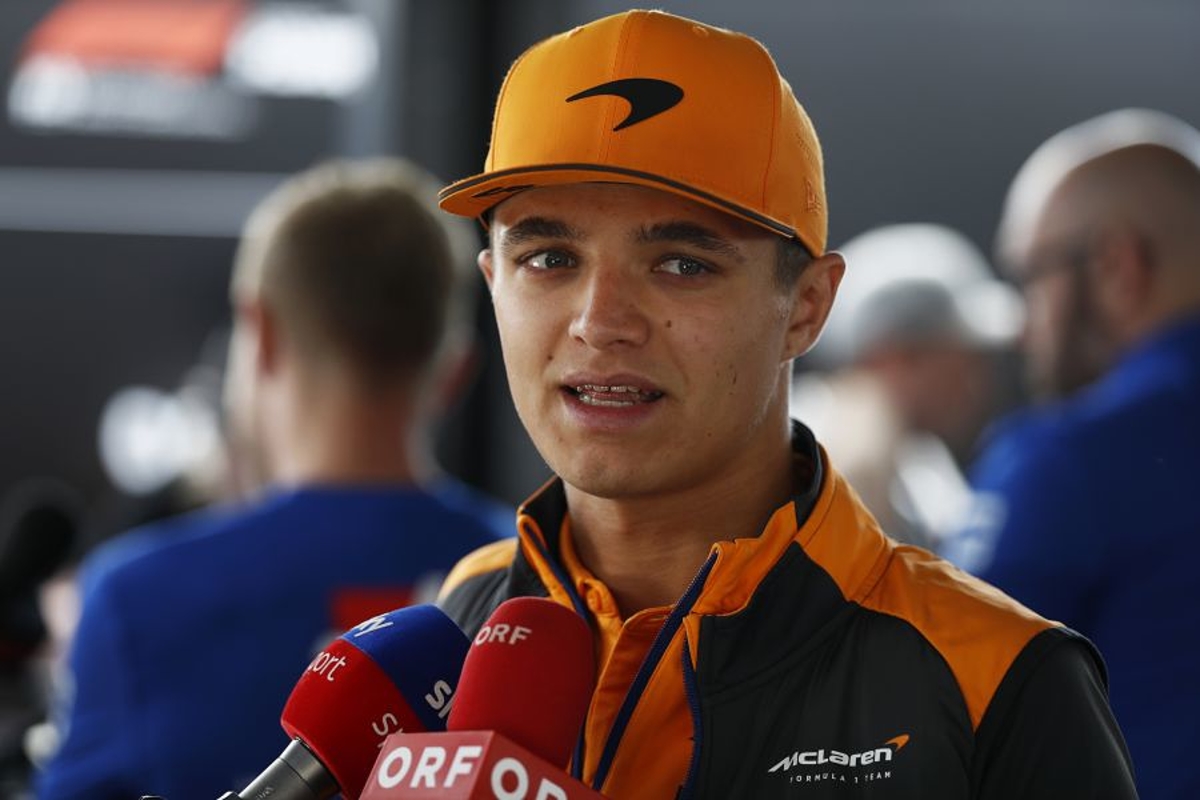 Lando Norris has revealed his McLaren was "doing something different" every lap during British Grand Prix practice as blustery conditions added to the difficulties.
The McLaren star was the first of numerous drivers to be forced into an excursion across Silverstone's vast run-off areas when fighting a snap of oversteer at Abbey.
The moment was triggered by a gust of wind from behind the MCL36's travelling direction, catching Norris out on turn-in to the high-speed first corner.
"It has been a tricky day just because of the wind conditions that have made it extremely difficult," explained Norris.
"As good as it looked, it is still difficult to put things together and to be consistent and so on, especially in the long run.
"It's very difficult to get that rhythm and get into it because every lap the car is doing something different.
"You have different gusts of wind that can affect the car in a huge way so I think I'm as confident as I can be in these conditions."
Norris remains cautious on weekend chances
Despite the difficulties with the windy conditions, Norris ended the day 0.176secs adrift of the benchmark set by Ferrari's Carlos Sainz, with only Lewis Hamilton in his Mercedes between the former team-mates.
"The car seems to be in a decent place at least, a little bit better than we were expecting," said the British driver.
"Whether that's good or not or whether that is because we have turned it up more than the others, we don't know.
"As far as we know from ourselves, things are in a good area and we can find some more improvements for tomorrow."