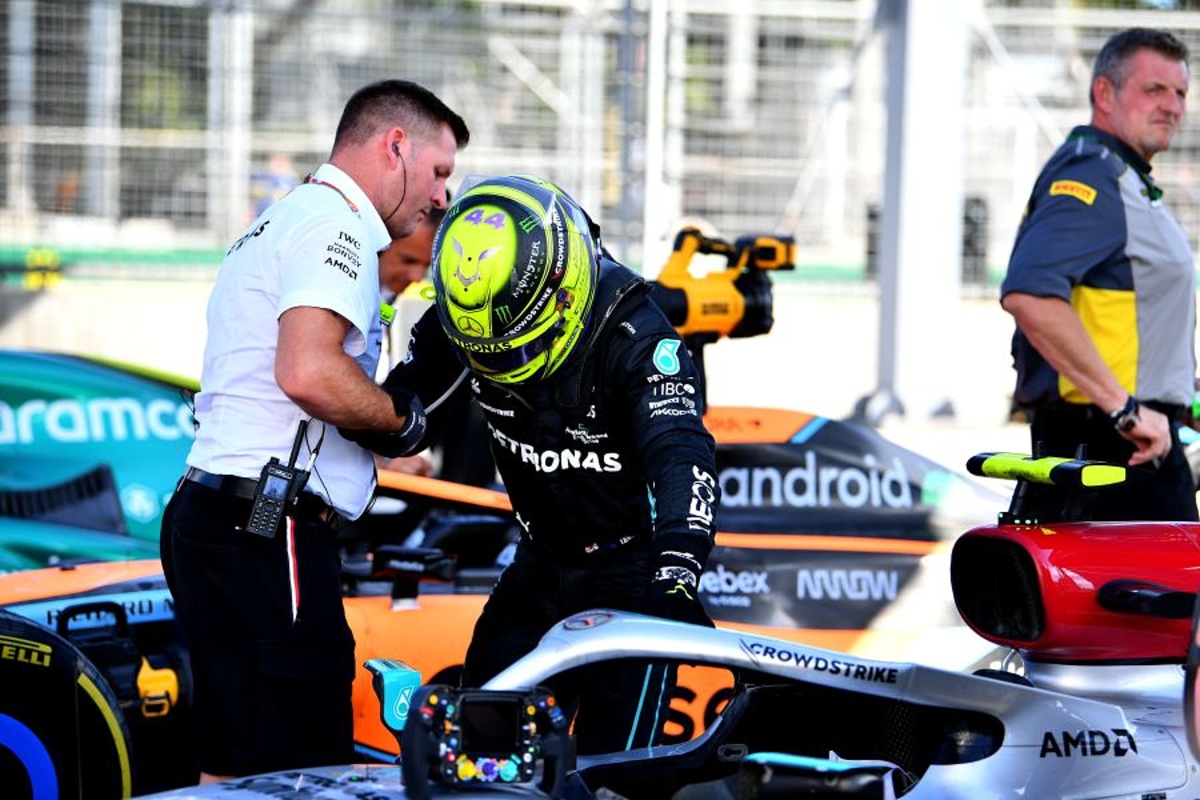 Lewis Hamilton "pushed too far" by Mercedes in Azerbaijan "pummelling"
Lewis Hamilton "pushed too far" by Mercedes in Azerbaijan "pummelling"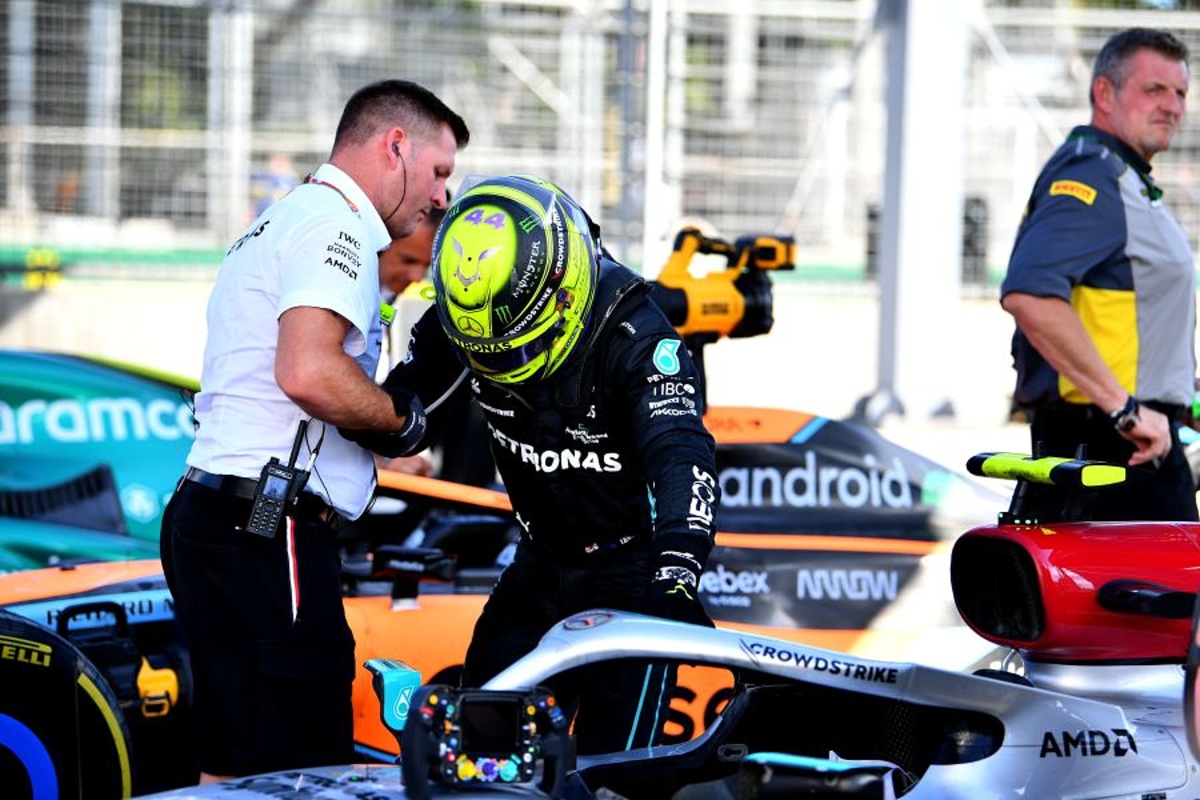 Mercedes motorsport strategy director James Vowles has conceded the team pushed Lewis Hamilton "too far" in last weekend's Azerbaijan Grand Prix.
The W13 appeared to suffer from bouncing more than its rivals in Azerbaijan with Hamilton complaining of back pain during the 51-lap race distance.
After the event, Hamilton was seen clutching at his lower back as he slowly climbed out of his car, with team principal Toto Wolff later revealing the seven-time champion could be forced to miss this weekend's Canadian Grand Prix due to injuries sustained.
Although Hamilton was quick to confirm he will indeed race in Montreal, Vowles admitted the team had pushed too far in Baku.
Asked in a YouTube debrief to provide an update on Hamilton's condition, Vowles explained: "I am pleased to report that Lewis is here this morning. I spent a few hours with him and he is okay, he will be back in the car in Montreal.
"He is an elite athlete that will push the bounds of endurance of himself and the car and that's what Formula One drivers do, that's what makes them exceptional.
"On this occasion, though we pushed the package and our drivers too far, we are putting them into significant discomfort and we simply can't do that again.
"Our drivers are not the only ones suffering, you will see in the media a number of comments from a number of drivers who are equally in discomfort and pain. And we have a responsibility now to make sure that this doesn't carry on."
Hamilton "pummelling" caused cold sensation
During the race, Hamilton reported via team radio that his seat had gone cold.
The team checked for a potential fluid leak but found nothing, with the cause of the issue only becoming clear after the chequered flag.
"I didn't have an answer until I spent a few minutes with Lewis earlier to actually ask him," added Vowles.
"What happened is, nothing really had changed in the car, it just looks like after the amount of pummelling his back had taken from the bouncing, he fundamentally had a numbness that set in and it looks like the cold was a response to that.
"There wasn't anything colder in the car, it was just a response to the amount of endurance and pain he had been through in the race."