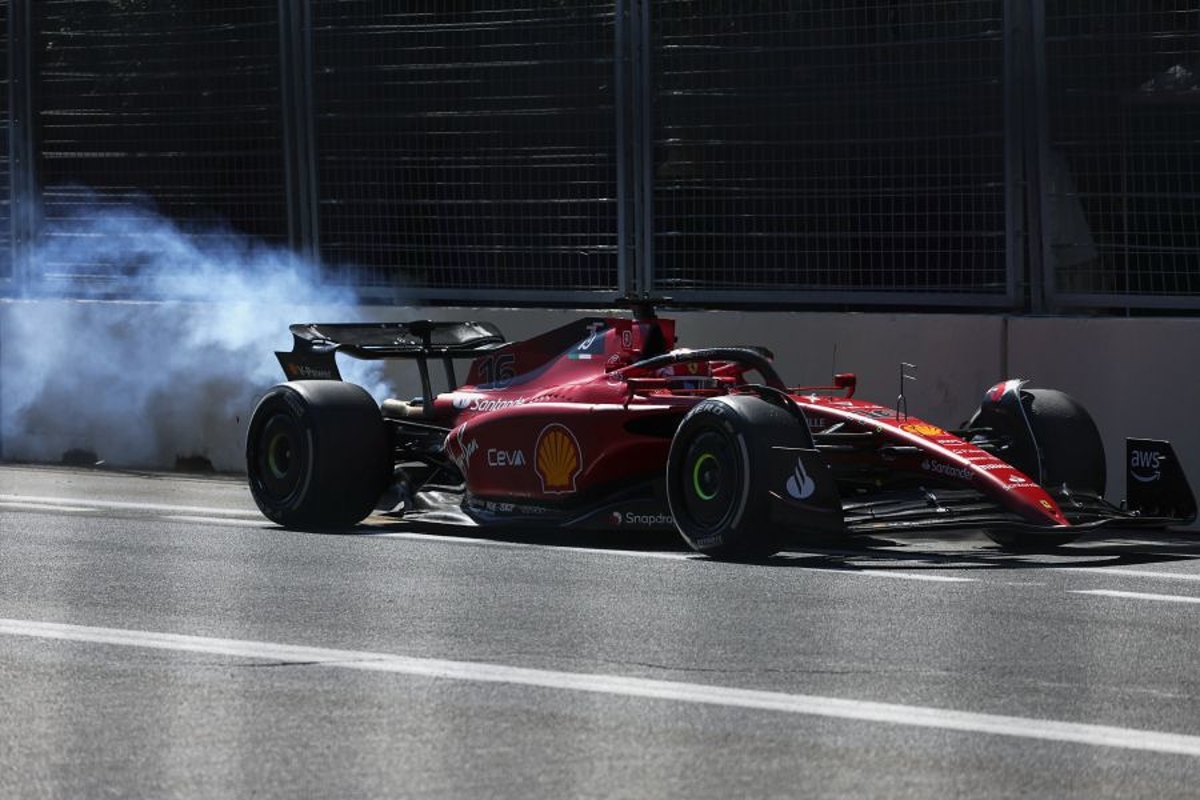 Charles Leclerc demands Ferrari action after Azerbaijan "hurt"
Charles Leclerc demands Ferrari action after Azerbaijan "hurt"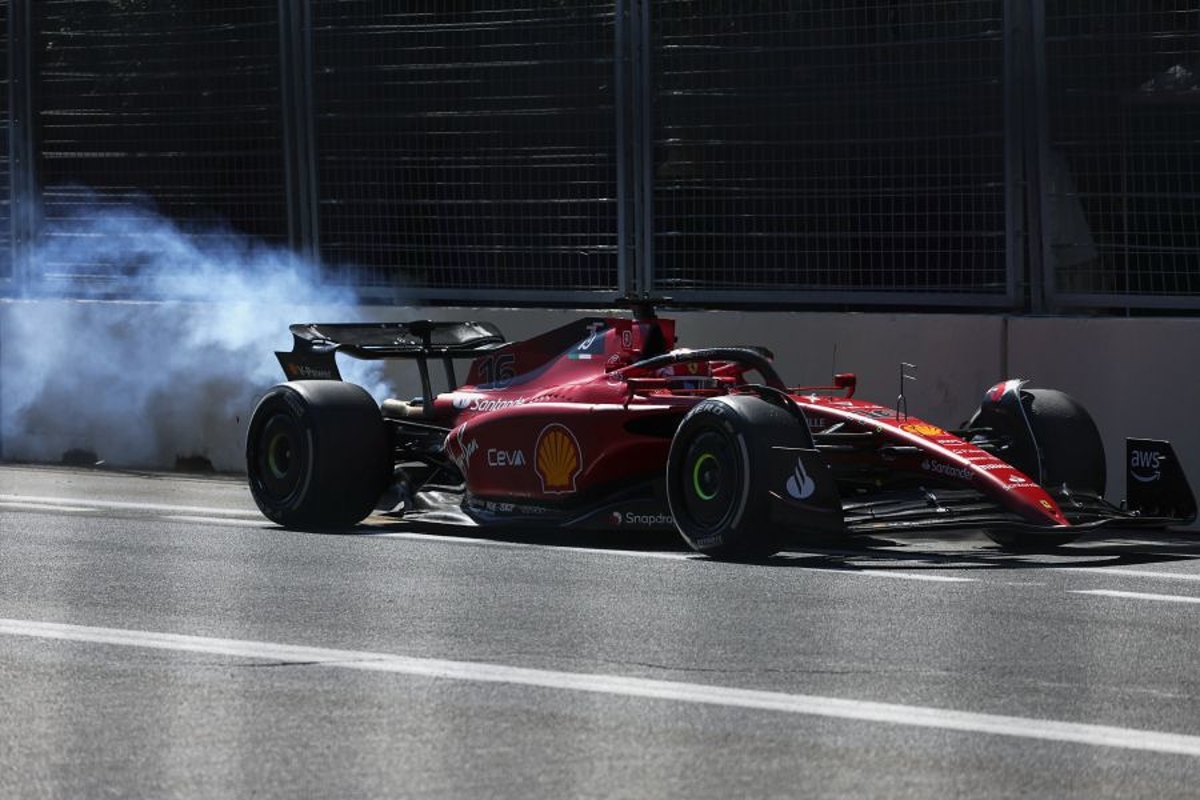 Charles Leclerc has demanded immediate action from the Scuderia to avoid further repeats of the "hurt" he again encountered following another power unit failure during the Azerbaijan Grand Prix.
It is now four consecutive races Leclerc has started from pole and failed to convert into a victory, the first time for an F1 driver since Juan Pablo Montoya in 2002.
In suffering a second PU issue in three races, after also retiring when leading the Spanish Grand Prix in May, Leclerc is now 34 points of Max Verstappen following the Red Bull's triumph in Baku and fifth victory this season.
Reflecting on this latest dose of bitter disappointment, Leclerc said: "It hurts. We really need to look into that for it to not happen again.
"I can't really find the right words to describe. It's very, very disappointing. We really need to look into it.
"We've been fast, and we didn't have particularly big problems in the first part of the season.
"Now it seems we have a bit more compared to the beginning, but we didn't change massive things. If anything we made it better so it's difficult to understand for now.
"We will have to analyse. Obviously, I don't have the full picture of what happened today. Just personally, again, it hurts."
Sainz race ended by hydraulic failure
Sainz's hydraulic failure on lap nine before Leclerc retired 11 laps later ensured it was a miserable day for Ferrari, with Red Bull securing maximum points.
Addressing the issue that saw him park up at turn four, Sainz explained: "It's a shame because I had taken care of my tyres over the first nine laps, opening up a bit of a gap to get some fresh air in the tyres.
"I was about to start my race, start pushing, and I moved towards the front, and as soon as this happened the hydraulics went.
"It's a big shame. It's a bad day for the team but we need to make sure we stay together, stay positive, stay calm.
"But so far the 2022 season is definitely not going my way."
On whether Ferrari could get on top of its frailties, Sainz added: "That's the main objective. The team knows this, we know we need to improve on that side.
"We've been pretty good on reliability. On my side, we've just been terribly unlucky the whole season.
"It's been difficult to get any kind of momentum going this season. I cannot do two consecutive races normally without something happening. I need laps, to complete races, to understand the car.
"It's a shame, we are a team that's going to stay united, stay positive, and I'm sure better days will come."