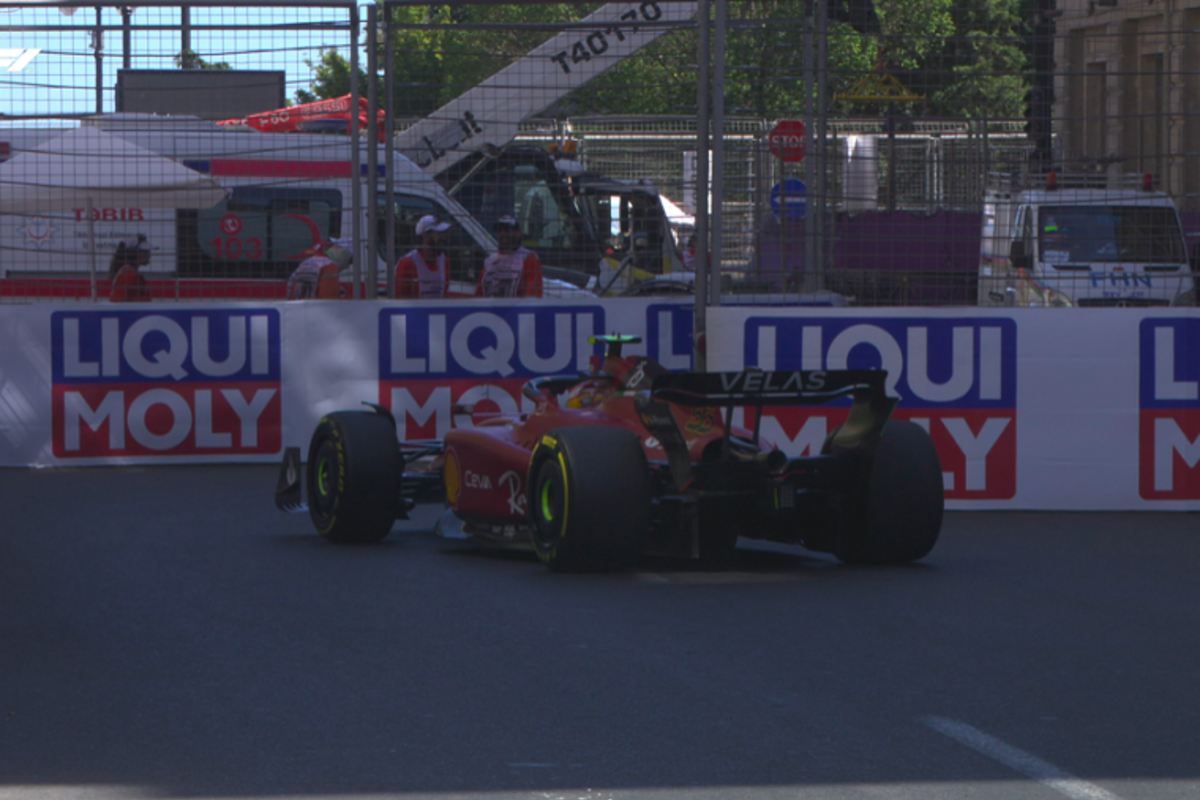 Ferrari fans devastated by double DNF in Azerbaijan - 'When will the pain stop'
Ferrari fans devastated by double DNF in Azerbaijan - 'When will the pain stop'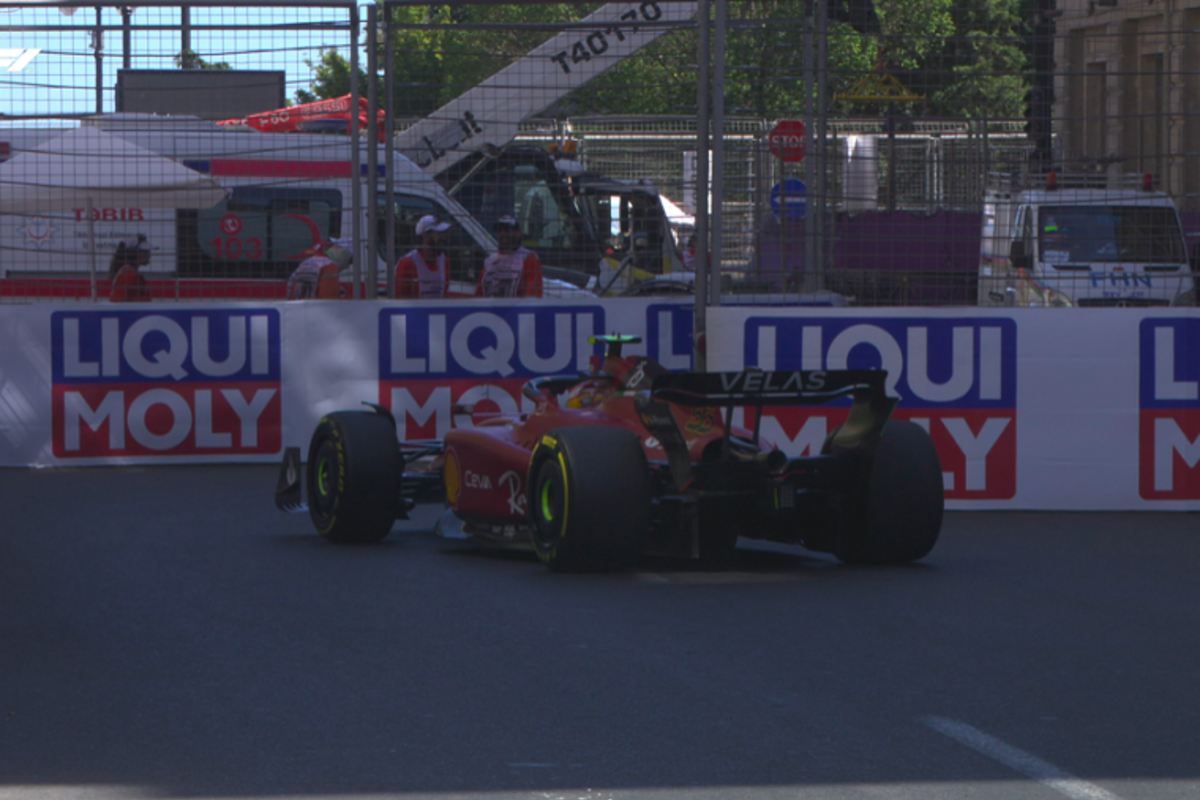 Ferrari fans were left devastated after both Carlos Sainz and Charles Leclerc were forced to retire at the Azerbaijan Grand Prix in Baku.
Sainz suffered an early DNF due to a hydraulic failure on lap nine, leaving Leclerc the only Ferrari left to battle Max Verstappen and Sergio Perez.
Leclerc, however, lasted just 11 further laps before a blown engine saw his own race end early.
The retirements bring Ferrari's DNF count up to five for the season so far, with many Scuderia fans believing the team has thrown away any chance of competing for this year's constructors' championship.
Game over for #Ferrari in this year's championship #F1 #AzerbaijanGP

— TorqSkye 🏴󠁧󠁢󠁳󠁣󠁴󠁿 (@iammrrodriguez) June 12, 2022
When will the pain stop 🥲 pic.twitter.com/rYTIGQogJB

— Battery Voltas (@BatteryVoltas) June 12, 2022
3 major screw-ups in a row. I'm done, man. This is absurd. We have bottled this championship.

Liquidate @ScuderiaFerrari

— Nithyanand (@The_F1fanatic) June 12, 2022
As it stands, Max leads Charles by 35 points in the WDC.

Perez moves up to P2, and leads Charles by 12 points.

Red Bull lead Ferrari by 80 points in the WCC. Eighty.

Eight. Zero.

— Ferrari News 🐎 (@FanaticsFerrari) June 12, 2022
I'm in a bad place right now, not mentally, just a Ferrari fan.

— F1 Reaction Pictures (@FormulaReaction) June 12, 2022
As Gasly gets past Ricciardo, it's heartbreak once again for Leclerc.

This just isn't good enough from Ferrari. Whatever has gone wrong, reliability is killing their title challenge. #AzerbaijanGP 🇦🇿 pic.twitter.com/UKogLsLdDX

— Ashley Woodhouse (@AshWoody90) June 12, 2022
Ferrari's first double Did Not Finish (DNF) since the 2020 Italian Grand Prix.#F1 #Ferrari #AzerbaijanGP #InsideF1

— Kunal Shah (@kunalashah) June 12, 2022
Team Ferrari at the Azerbaijan GP pic.twitter.com/1IKeR3vJ8b

— Fledgling (@FPLFledgling) June 12, 2022
Double DNF disaster for Ferrari ❌❌

Charles Leclerc engine fails and both Ferraris are out of the race! 😬 pic.twitter.com/RjcxSlNVs9

— Sky Sports F1 (@SkySportsF1) June 12, 2022