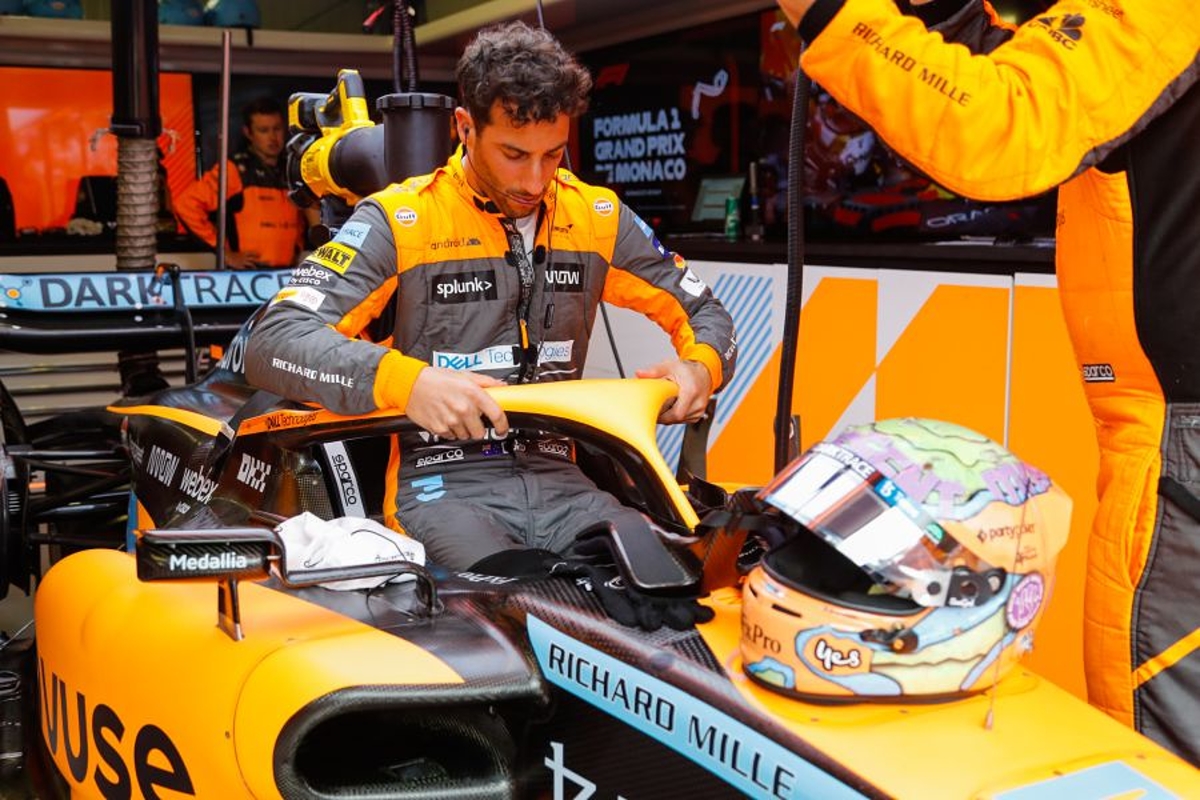 Ricciardo explains 'fuck 'em all' helmet boost
Ricciardo explains 'fuck 'em all' helmet boost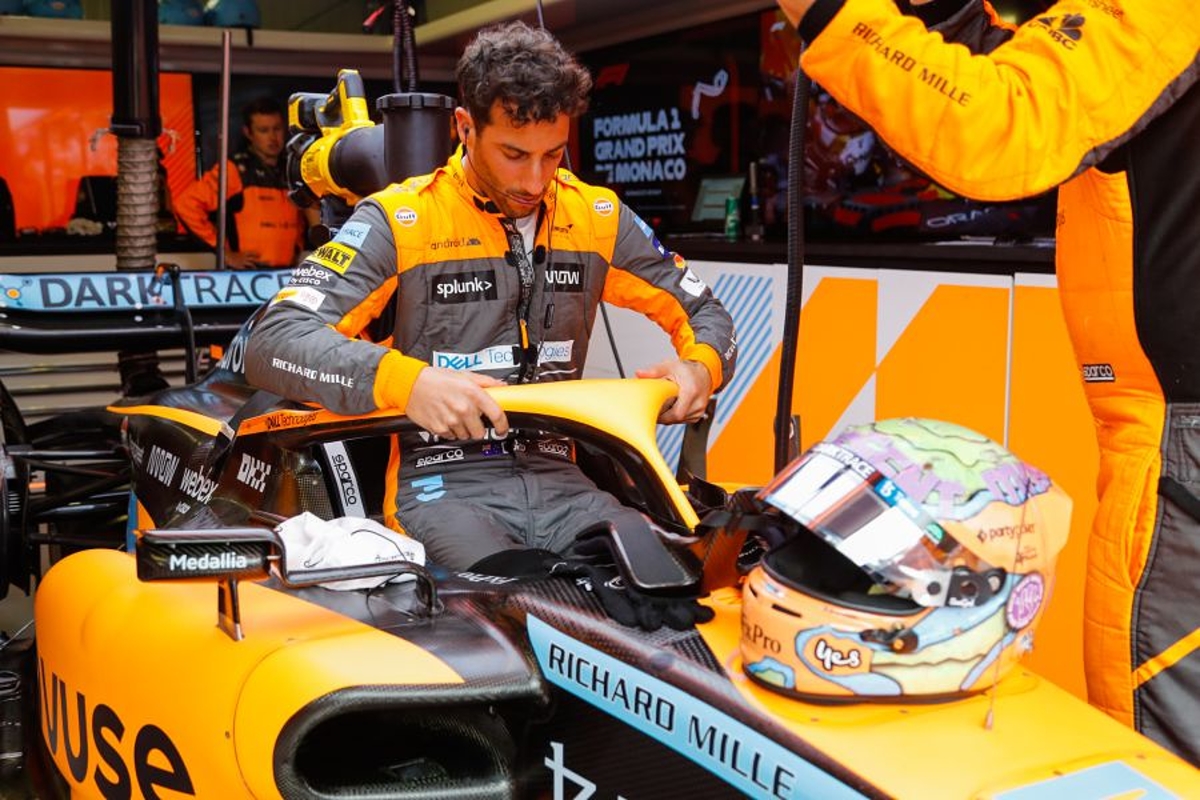 Daniel Ricciardo has explained the meaning of the 'F.E.A.' message that featured on his helmet in Monaco.
The McLaren driver has endured a torrid season so far, scoring just 11 points from seven races, which recently led to CEO Zak Brown making clear the Australian had failed to live up to expectations since his arrival at the start of the year.
With Ricciardo's future with the team seemingly on the line, despite the fact he has a contract that runs to the end of next season, across the Monaco Grand Prix weekend the acronym F.E.A. was spotted on his helmet.
In street slang, it can be led to mean 'F*** 'em all'.
When asked about its meaning, Ricciardo delivered a trademark smile and initially joked: "FEA is 'forever after'. It's a love story."
On a more serious note, and referencing his final year with Red Bull when it was clear he was being sidelined in favour of Max Verstappen, he added: "I put it on my helmet in 2018 as well.
"It's just something, you have some things...I like to use acronyms to pump me up and honestly, it's not directed at anyone.
"It's just something that I have said for a few years and it just gets me into my happy place."
FEA a "switch" for Ricciardo
Sportspeople will always emphasise the importance of being able to get 'in the zone' ahead of an event and for Ricciardo, seeing the acronym puts him in this head space.
"As a driver, when you put the helmet on, it is also very significant, like flipping the switch," he added.
"It is one of the last things I will see when I put the helmet on, so it just reminds me to channel in and get into the zone."
Additional reporting by Ian Parkes