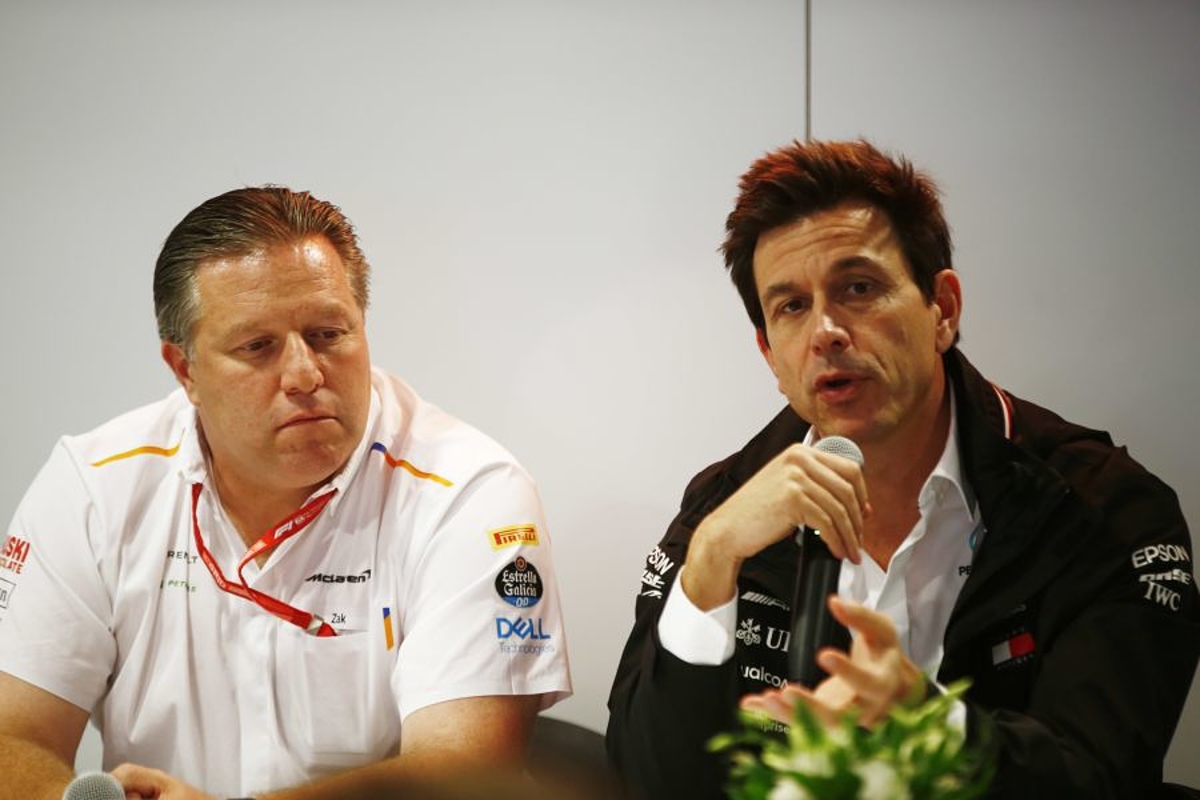 McLaren criticise "very selfish view" on F1 grid expansion
McLaren criticise "very selfish view" on F1 grid expansion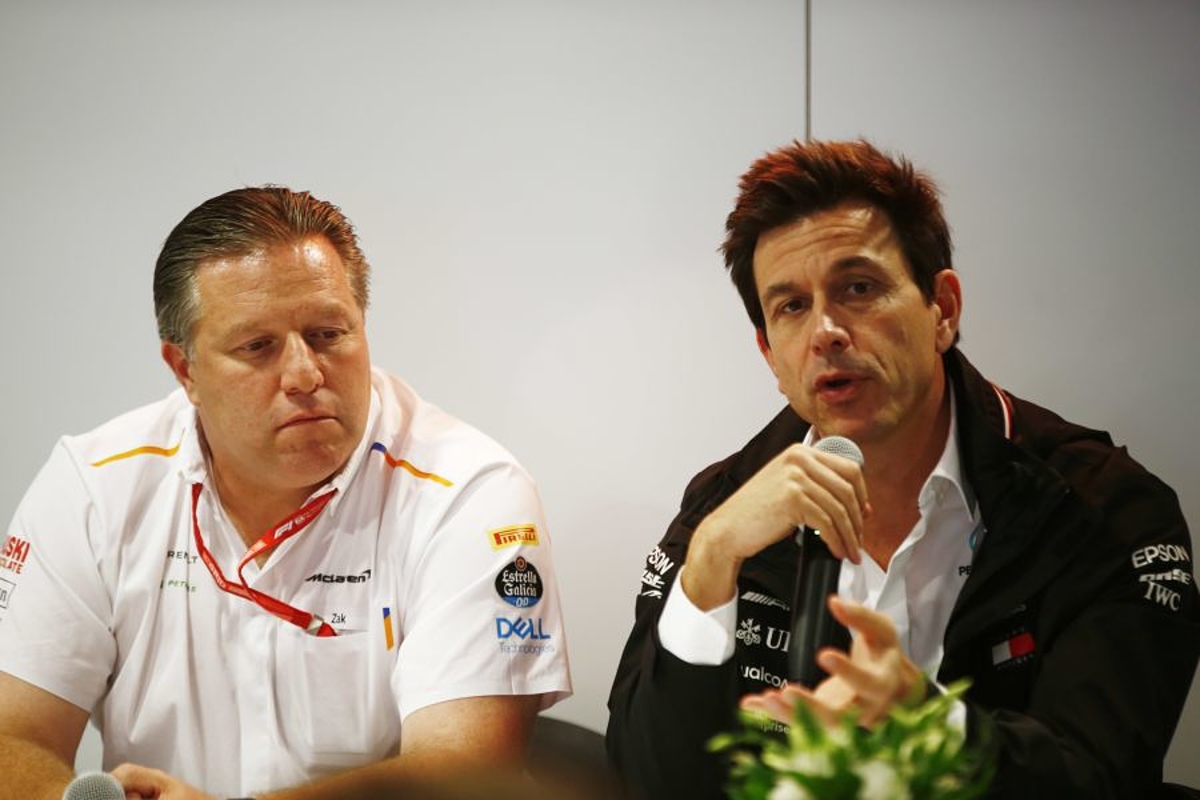 McLaren CEO Zak Brown has criticised his F1 rivals for what he perceives as "a very selfish view" with regard to the potential addition of a new team.
Within the Concorde Agreement, there is scope for the grid to increase to 12 teams from its current level of 10, which has been the status quo since Manor exited at the end of 2016.
The concern for some teams is the dilution of revenues that would come with a new entry, as previously expressed by Mercedes team principal Toto Wolff.
While Audi and Porsche are also now poised to enter F1 from 2026, it is certain they will form an alliance with an existing team rather than form a new entry.
Michael Andretti, however, has made clear he is ready to expand his motorsport portfolio with a new F1 team although the reception has been mixed.
Sharing his view, Brown said: "We've got a great spectacle as it is so I understand why some people would go 'We've got 10 very healthy teams, we're not at risk of losing a team' whereas historically, in the last 20 years, there has always been a team or two on the brink.
"I know Audi and Porsche, the CEO made some statements which effectively confirmed that they are coming into the sport.
"We can go up to 12 teams and I think as long as they are quality teams who are properly resourced and can contribute to the growth of the sport...
"Whether you buy or invest in an existing team or start one, it shows how healthy the sport is now that you have real people and investors that own different sports and OEMs that are trying to figure out a way to get into the sport.
"It's achieved what [owners] Liberty [Media] has wanted to achieve which is to build franchise value for the racing teams."
As to the lukewarm response to Andretii, Brown added: "I'm not surprised at all that some of the race teams take a very selfish view on what should and shouldn't happen in motor racing. I don't think that is anything new.
"Obviously, he is keen to come into Formula 1. He got close with a deal on Alfa Romeo and now he has stated he wants to start a team.
"It is obviously a very high-pedigree racing family, a great IndyCar team, Formula E team, Extreme E team. We think the more competition the better."
"I think the pushback from some of the teams has been more of a fiscal pushback because ultimately they chew into the prize fund.
"They have to write a pretty significant cheque on the front end which means the dilution of money is a few years out and if you believe they are additive to the sport - I think they will put more in through helping build the sport, maybe an increased television contract in America, more sponsorship – that by the time the dilution kicked in, they would have helped contribute to more growth.
"So I think we have a very long-term view on these things that economically, things would be okay, so we're supportive of an 11th high-quality team."