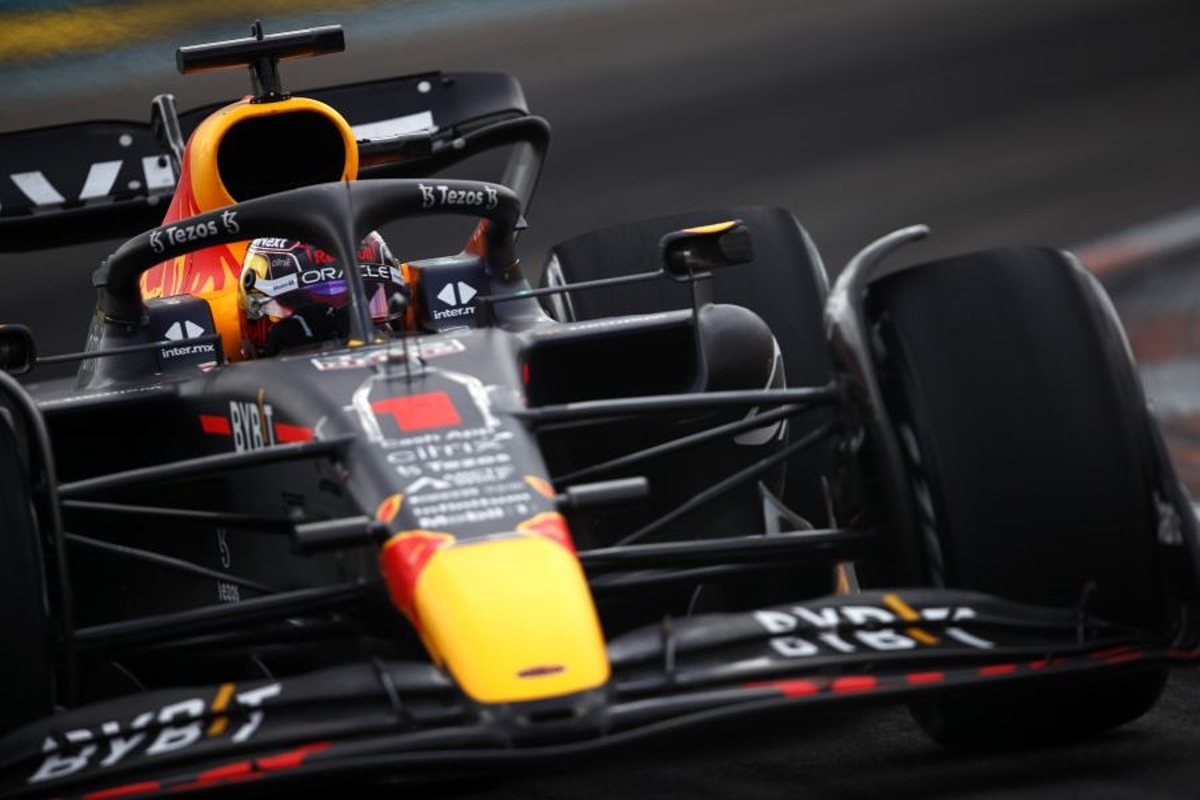 Verstappen - Miami chicane 'almost knocked me out'
Verstappen - Miami chicane 'almost knocked me out'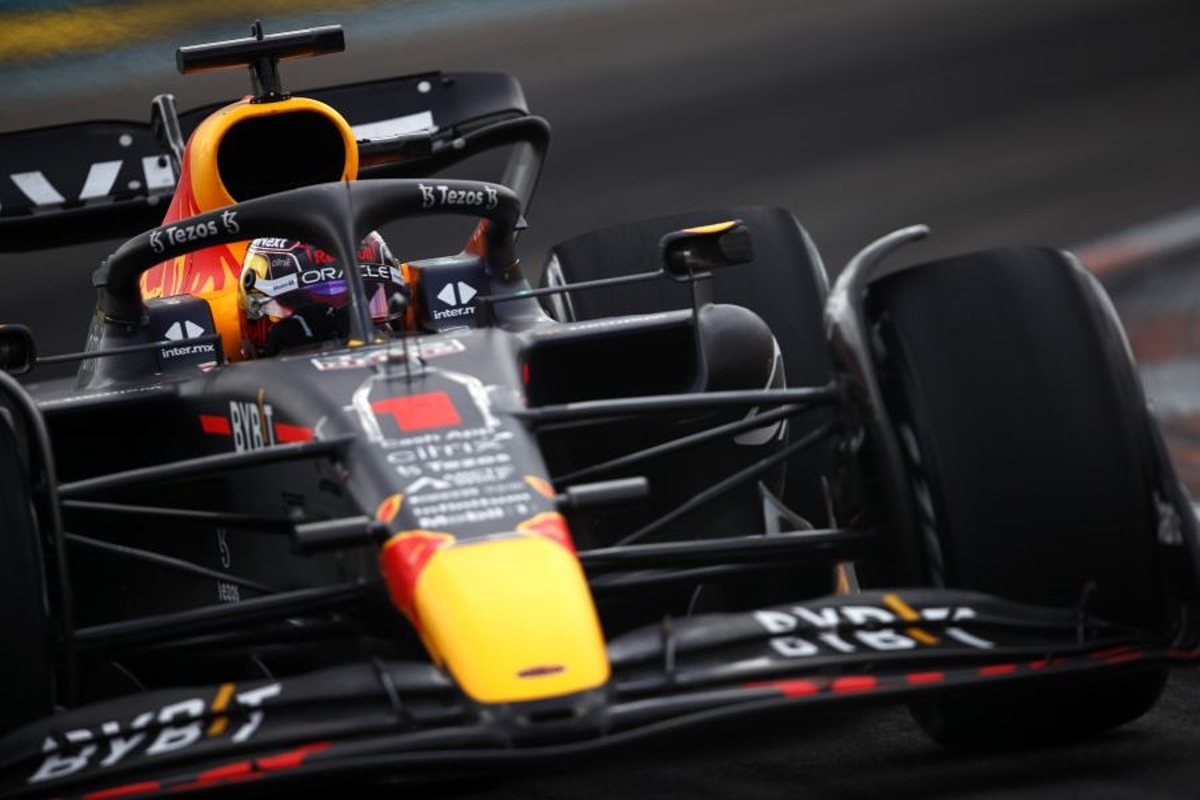 Max Verstappen has revealed he almost knocked himself out on the aggressive kerbs through the chicane at the Miami Grand Prix.
After the Red Bull driver took his third win of the season at the inaugural F1 event, he then conceded to not being entirely happy with the newest facility on the calendar.
The section that attracted criticism from a number of drivers across the weekend was the tricky turn 14-15 chicane described by Lewis Hamilton as akin to a 'B&Q car park'.
"If I would have been in a go-kart, it would have been a nice chicane to take but not in an F1 car las we have at the moment," said Verstappen.
"The kerb combination, I remember in the four laps I did on Friday, I almost knocked myself out because I hit the first kerb and your head just bounces from left to right at least five or six times.
"It's really bad if you take just a tiny bit too much because the cars are so wide, so long, so stiff and super-heavy that the little kerb that there is...it's just not made for it, to be honest."
Verstappen's Miami fix
Given the tight confines in which the Miami International Autodrome is based, there is limited scope to redesign or alter the layout.
Instead of making wholesale changes, however, Verstappen conceded that replacing the problematic kerb with an alternate configuration may be all that is required.
"Maybe we have to change the kerb layout [to something] that is a bit more of a progressive ramp that looks nicer to go over," the Red Bull driver added.
"Maybe that helps but it is so slow and I think our cars look way better if it is a bit more of a flowing combination."
Verstappen "flat out" after safety car
Verstappen's victory came after being put under pressure from Charles Leclerc in the closing stages of the race following a late safety car caused by Lando Norris crashing out after colliding with Pierre Gasly.
"I knew it was going to be a tough one to the end because it was quite physical out there," said Verstappen.
"I knew the 10 laps would have to be flat out and on a track like this, it is not easy.
"I was struggling a bit initially with the tyre temps and was sliding around a bit too much for my liking, but once the tyres came back up to temperature I think I had a little more pace and pulled out of the DRS which was crucial."