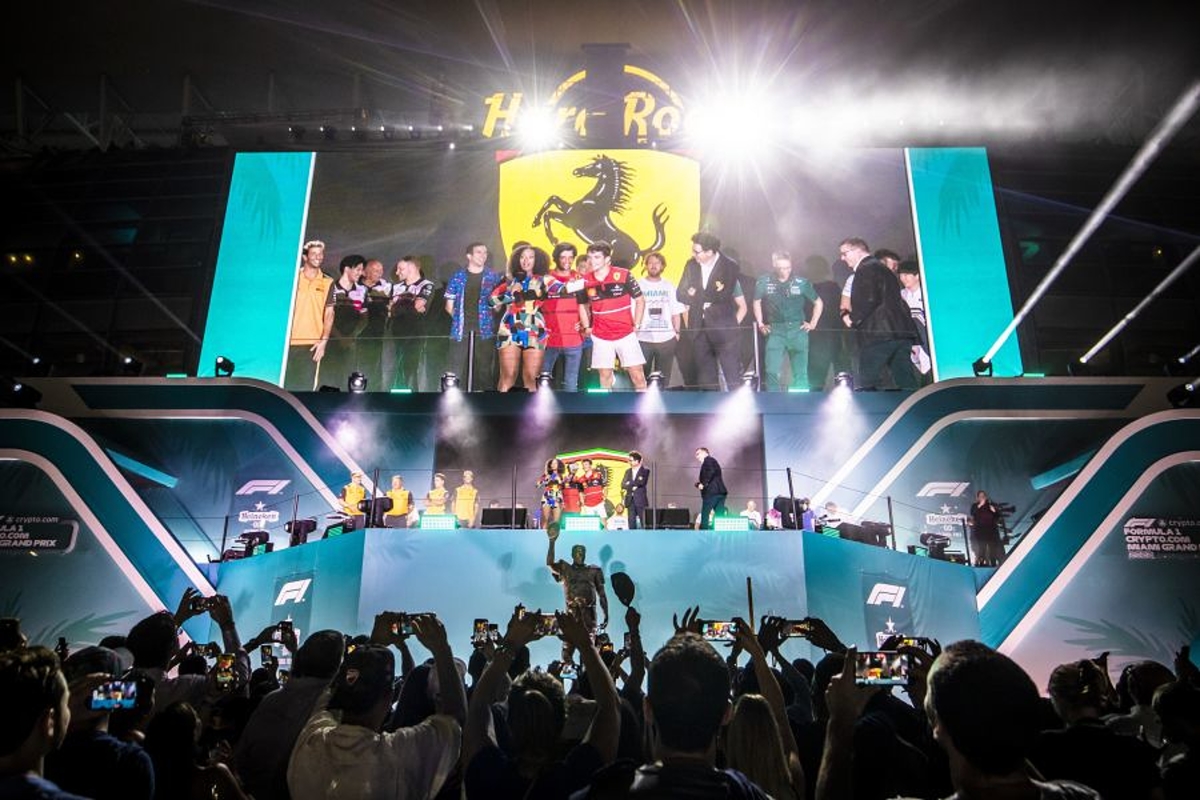 Alfa Romeo warn against Miami F1 "show" distractions
Alfa Romeo warn against Miami F1 "show" distractions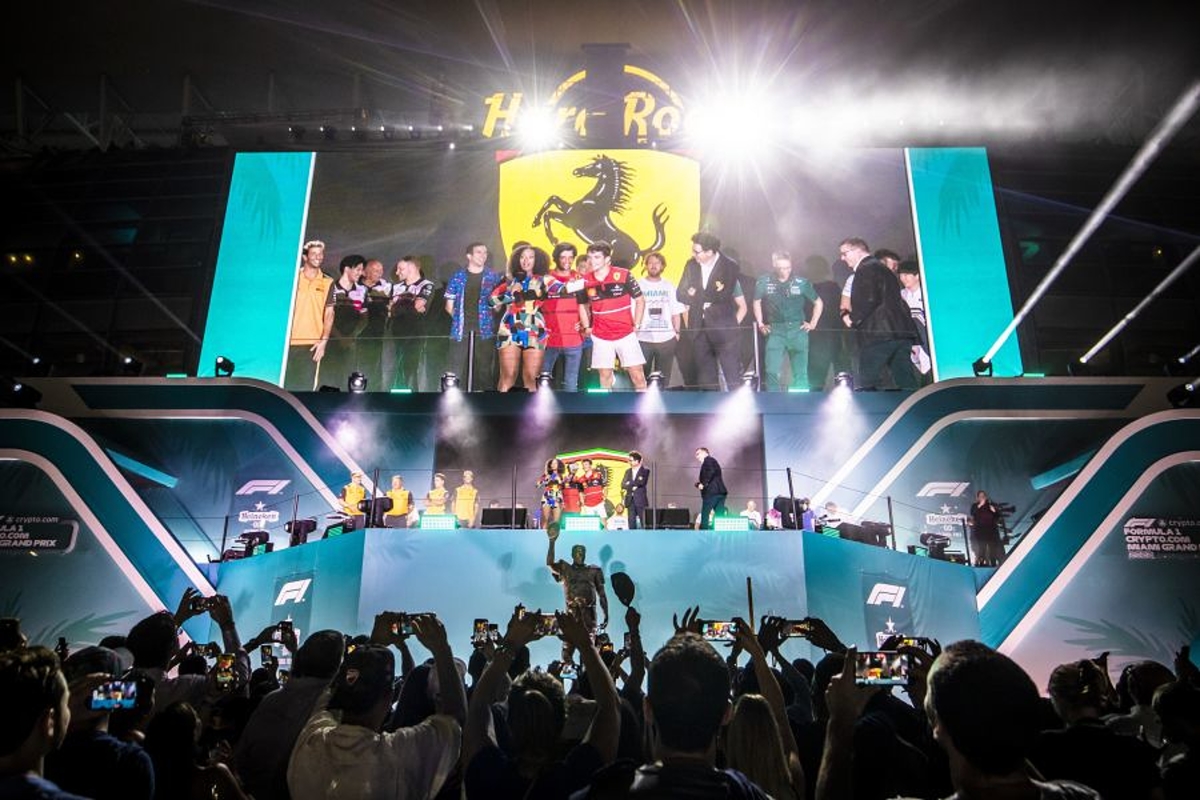 Fred Vasseur has urged his Alfa Romeo team to maintain focus and not be distracted by the "show" in Miami.
F1 races in Miami for the first time this weekend at the all-new International Autodrome based around the Hard Rock Stadium, home of American football team the Miami Dolphins.
Ahead of the on-track action, the drivers and team principals were on display with a spectacular launch event that took place on Wednesday.
Given the volume of activities that have taken place over the past few days and are still to come on the hospitality front, Vasseur has stressed the importance of focusing on what matters.
Asked if Miami risks being 'too much of a show', Vasseur said bluntly: "I don't care about this.
"I am not in charge of the stickers but I don't care, this is outside of the track.
"We have to keep the team fully focussed on the race with the same approach as the other weekends and not to be disturbed or focused on the wrong thing. A dinner with a sponsor is not the main topic of the weekend.
"The main topic is the race, the quali and we have to try to keep everyone in the team focussed on this and not on the shows."
Alfa Romeo receive 'tonnes of ticket requests'
F1 teams receive ticket requests from sponsors for every race, with certain events, such as Monaco, attracting more interest than others.
For the first race in Miami, Vasseur revealed: "We have [had] 10 times more requests [for tickets] than Imola even though, for us, Imola was a critical one with all of the bosses.
"We had tonnes of requests for tickets from sponsors for the race so that was mega.
"I don't want to split racing in one hand and the show in the other but at least on the show, it is mega and it is just unbelievable what they have done from scratch."
Additional reporting by Ian Parkes