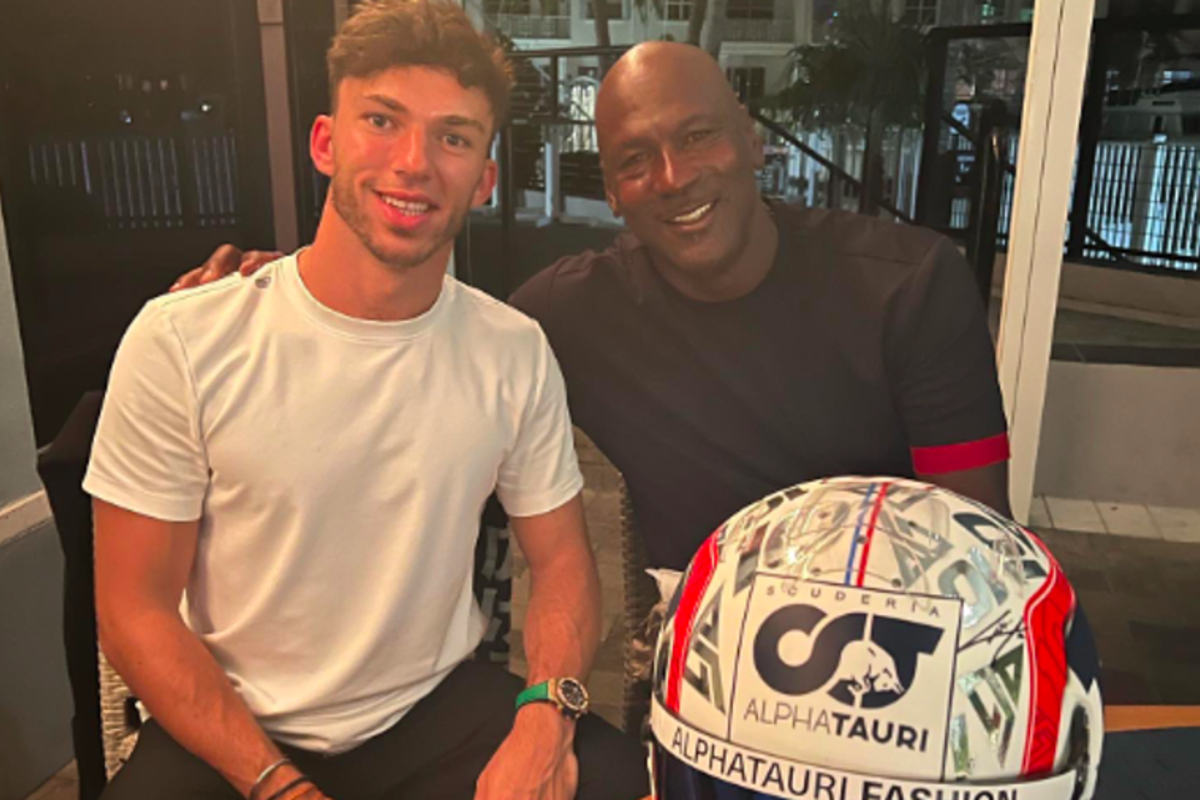 Gasly set for potential NASCAR outing after dinner with "idol" Jordan
Gasly set for potential NASCAR outing after dinner with "idol" Jordan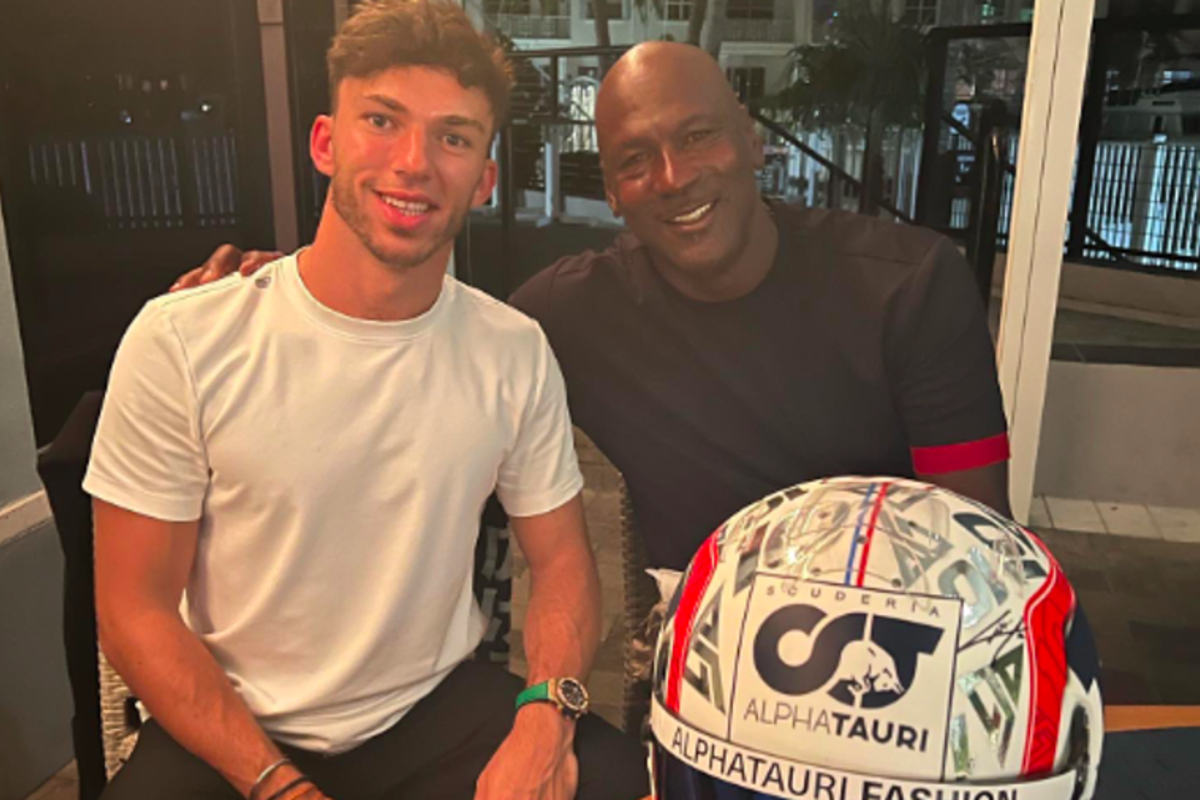 Pierre Gasly is in line for a potential NASCAR drive after "the most inspiring dinner I've ever had" with basketball legend Michael Jordan.
Through a personal sponsor who is also close to Jordan, Gasly spent three hours in the company of a man who helped the Chicago Bulls win six NBA Championships, and is widely regarded as the greatest to have played the game.
"It was by far the best experience of my life," said the AlphaTauri driver. "I've always been inspired by this guy, his mentality, the success he's had in his career.
"Everyone says you should never meet your idol because you'll only be disappointed but to me, it is the complete opposite.
"The guy is just a genius, in another league with his genius mentality, with the way he is thinking intellectually. I was very, very impressed.
"I didn't know he is a massive F1 fan, almost knows the sport better than I do, so it was very impressive and great to discuss with such a legend. Clearly a dinner I will remember for all my life.
"You always learn so much from these guys, the way they approach sport, success, failures, anything, how they go to that level, how they maintain their performance.
"I don't think there was anyone else in the world I would have liked to have met more than him, so definitely a very special dinner."
Gasly chats NASCAR with Jordan
Gasly gave Jordan one of his F1 helmets, and in return, the Frenchman got the 59-year-old to sign a pair of his Air Jordan trainers that are now going to find their way into his trophy cabinet at home.
Among the topics under discussion were Jordan's NASCAR team, 23XI Racing, and F1 given his love of the sport that caught Gasly by surprise.
"I didn't know he woke up every Sunday morning to watch all of our races," said Gasly. "He's a huge fan.
"As anyone can imagine, it's not easy to be Michael Jordan and show up to any event, even if he'd like to.
"So even if we don't see him, he just follows everything. I was quite amazed about how much detail he knows about our sport. He clearly showed he has a massive interest in motorsport."
As to whether Gasly could try out one of Jordan's NASCARs, after a pause and a wry smile, he replied: "It might happen."
Gasly has confirmed he is to meet with Jordan again on his next visit to the United States.
"We are probably going to meet up some other times," said Gasly. "We had a great dinner, a great connection.
"He's definitely a very special person. We will see how the relationship grows from here.
"I've got another invite for when I'll be back in the US and I'll definitely be taking it."
Unforgettable dinner. @Jumpman23 👑 pic.twitter.com/sYu1eMzcNx

— PIERRE GASLY 🇫🇷 (@PierreGASLY) May 4, 2022