On the tee, Lewis Hamilton!
As the seven-time F1 champion observed at one point during a golf challenge hosted by Mercedes' sponsor IWC Schaffhausen to begin this week's countdown to the inaugural Miami Grand Prix at the weekend, "I'll stick to driving on the track."
Hamilton was joined at the Miami Beach Golf Club by two legends of American football in seven-time Super Bowl winner and three-time NFL MVP Tom Brady and running back Marcus Allen, as well as Brandon Okpalobi.
Okpalobi is a Nigerian-American entrepreneur and founder of a charity designed to spark social change through STEM and to provide recreational education for underserved youth in 30 states and eight countries.
The event, raising money for underprivileged children in Miami, saw Hamilton and Brady join forces against Allen and Okpalobi, initially in the longest drive challenge, followed by closest to the pin.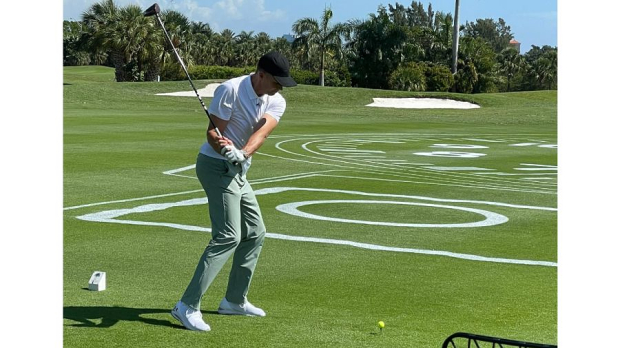 Brady hit the longest drive of 278 yards, although the 44-year-old hooked it so far left his ball landed on an adjoining fairway.
As for Hamilton, who claimed he had not picked up a golf club for three years, it was a mixed effort, prompting his comment about sticking to "driving on the track".
Hamilton first win snatched at the last
When it came to closest to the pin, with Hamilton's last pitch shot, he put his ball to within a few feet, leading him to wheeling away and commenting with a smile: "Finally, I'm going to win something this year."
Although naturally said in jest, it was an obvious reference to the start he has made in his bid to win a record-breaking eighth world title this year as Mercedes has been off the pace with its W13.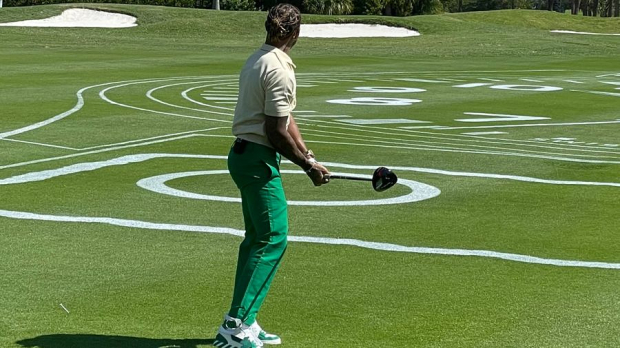 Hamilton, unfortunately, spoke too soon as with Okpalobi's last chip shot, he finished closer than the British driver. The culmination of the challenge resulted in a tie.
Hamilton 'Tiger Woods with a putter'
Talking about his golf, asked about where he felt he was confident with his game, the 36-year-old said: "I would like to say I'm a little bit like Tiger [Woods] with the putting.
"I was always so far away from the pin so I was always having to do the long putts, and every now and then I'd get one of those 10 footers, otherwise I was just useless."
Turning his attention to this weekend's race, Hamilton added: "It's our first time here in Miami and the anticipation for this event has skyrocketed.
"There are a few nerves because there's going to be so many people here, it's a new circuit but there's so much excitement."
Daily poll