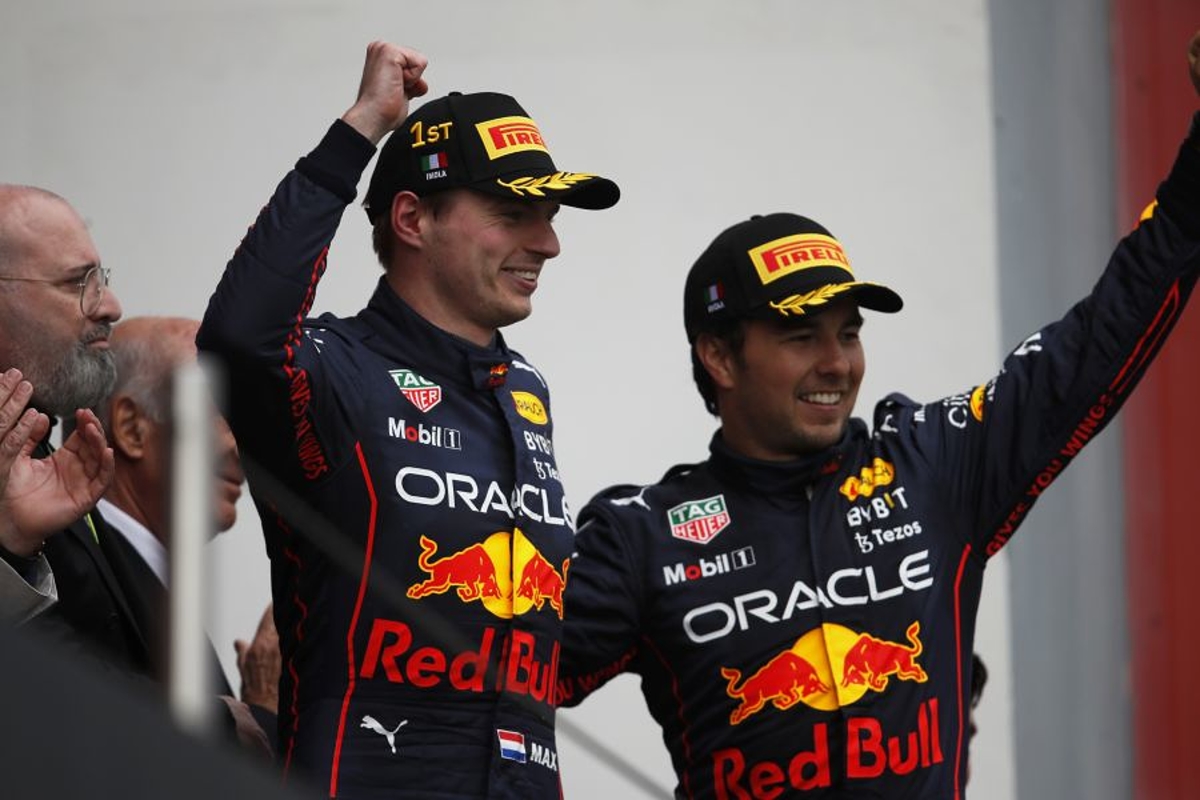 Newey draws Mercedes comparison in Red Bull battle with Ferrari
Newey draws Mercedes comparison in Red Bull battle with Ferrari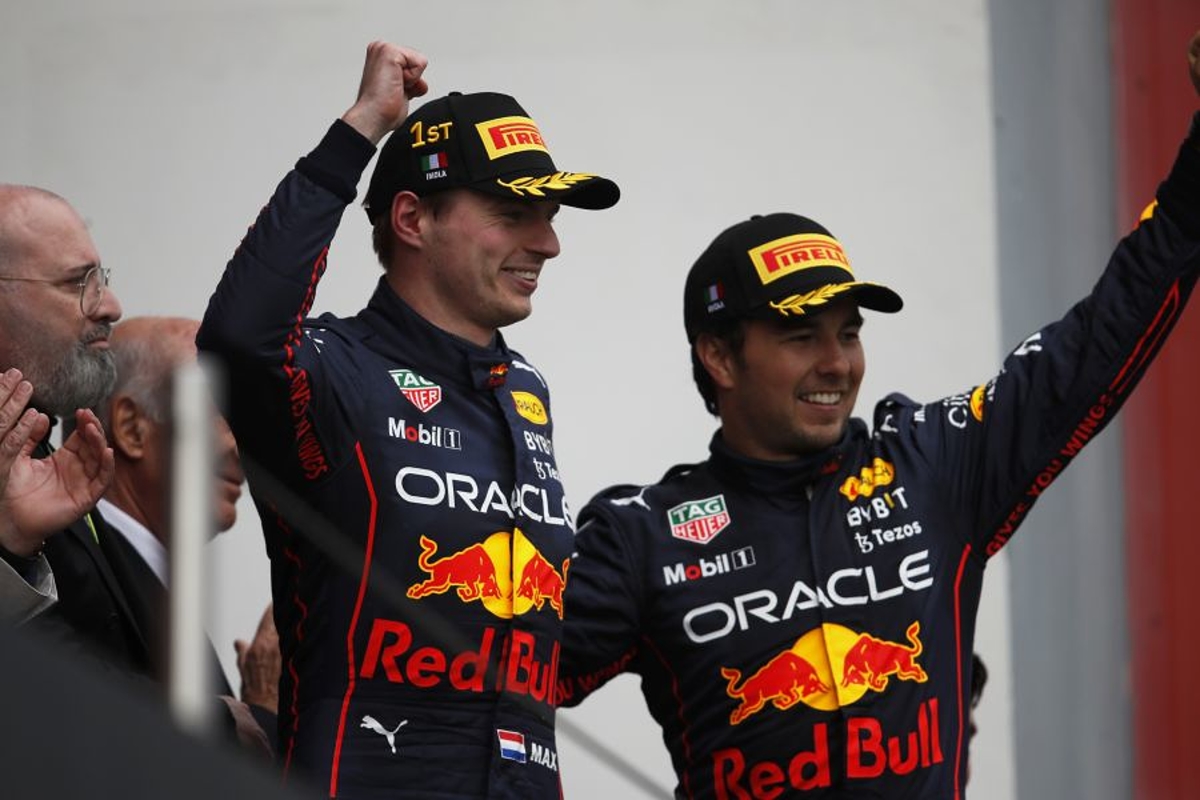 Adrian Newey has no doubt Red Bull's constructors' championship battle with Ferrari this season will mirror that of its titanic scrap last year with Mercedes.
Red Bull's chief technical officer is confident his team had the faster car in the recent Emilia Romagna Grand Prix but warned the picture could change very quickly.
Newey saw Max Verstappen and Sergio Perez bag a record-breaking haul from the race at Imola as they claimed 58 points from a potential 59.
That was a result of F1 running its first sprint weekend of the year, with an increased eight points on offer for the winner.
The only missed point came by way of Perez finishing third in the sprint, with Charles Leclerc separating the two Red Bull drivers in Saturday's 100km race.
Asked if Red Bull now has the fastest car, Newey told the F1 Nation podcast: "Yes, probably [at Imola], but clearly in Melbourne, we didn't.
"I think it's going to be like last year between Mercedes and ourselves that some circuits will favour one car and others may favour another.
"It's so difficult to forecast. Four races and it's just very close."
Red Bull-Ferrari battle "a fine balance"
With little to separate the two teams at the front, much of the weekend is decided by the set-up work, with Red Bull and Ferrari often tuning their cars to perform better in certain areas of the track.
Red Bull held the upper hand in a straight line at Imola but, as was highlighted by Leclerc in his pursuit of Perez, Ferrari had a stronger package in the corners.
"The reality is that it is so close," explained Newey. "The way that we set up the car at the weekend, we were very slightly quicker on the straight, they were quicker in some of the corners.
"So the lap time was so similar and yes, we had a great result, but the reality is you're talking a couple of tenths here and there so it is such a fine balance."