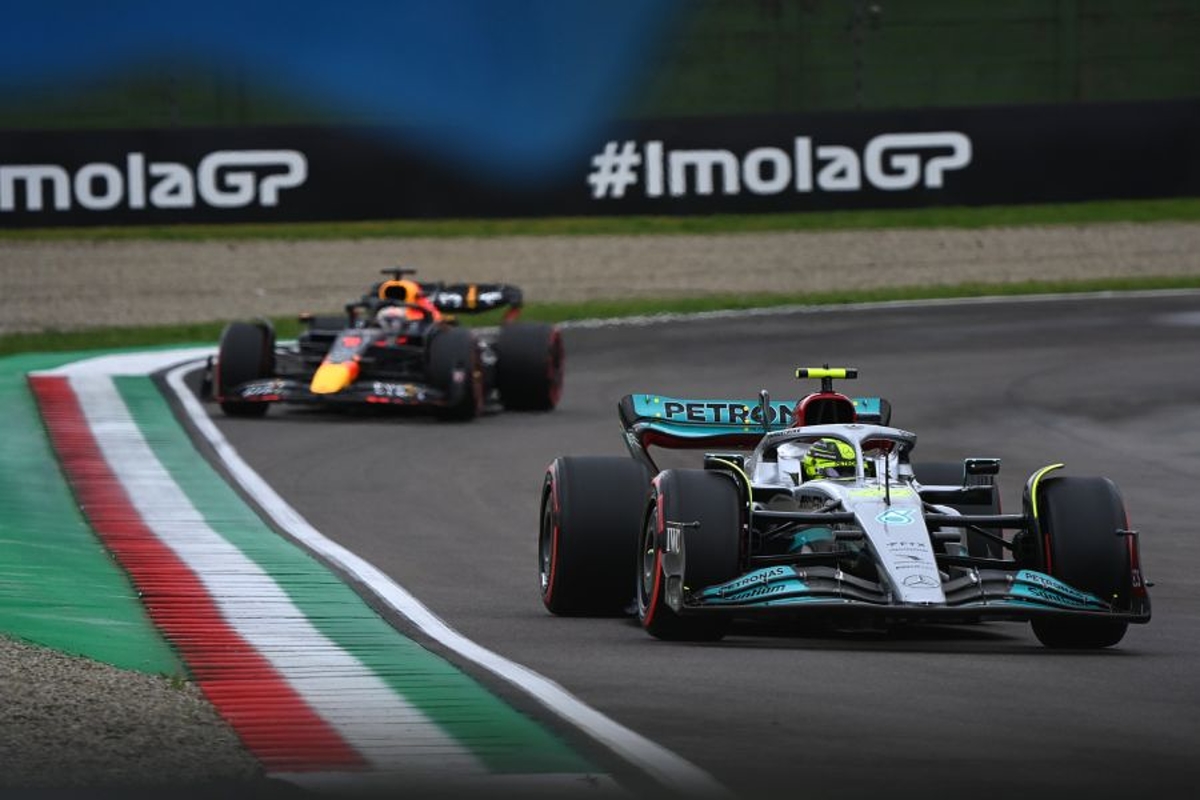 Jos Verstappen reveals delight at seeing Hamilton lapped by Max
Jos Verstappen reveals delight at seeing Hamilton lapped by Max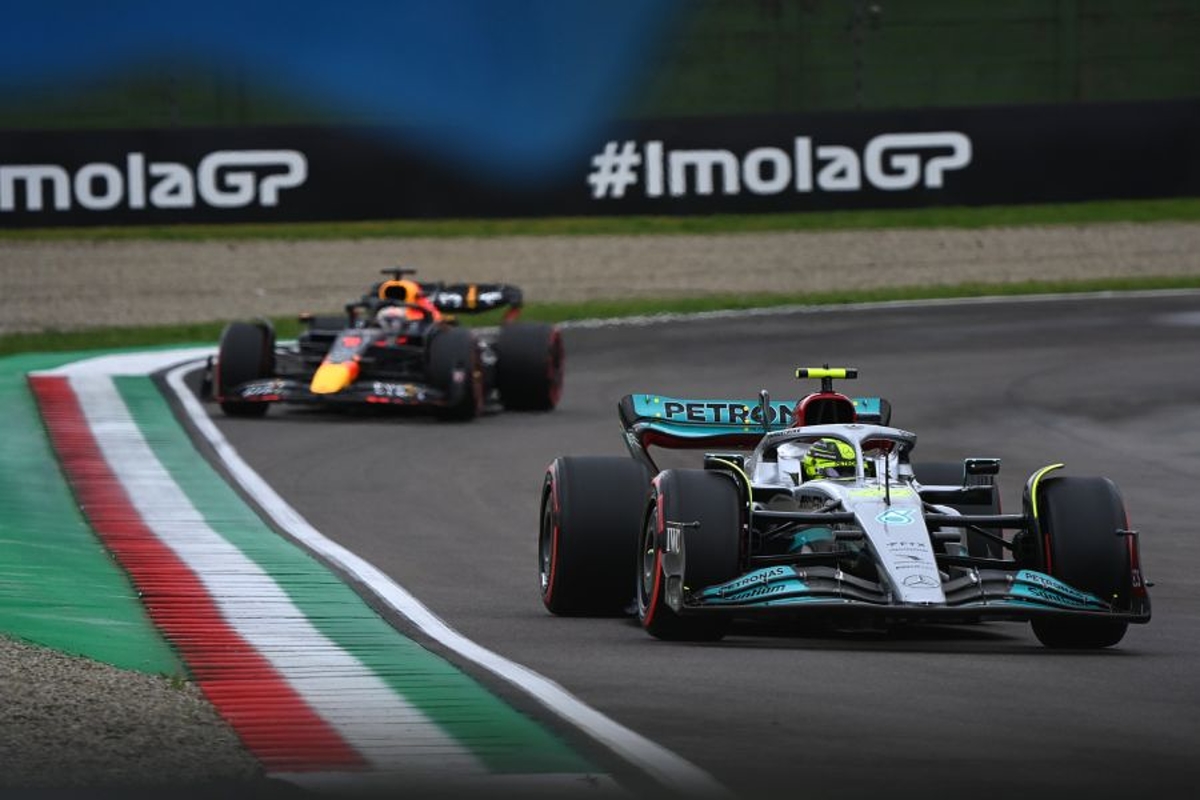 Jos Verstappen has revealed he took great delight in watching son Max lap Lewis Hamilton during Sunday's Emilia Romagna Grand Prix.
The seven-time F1 champion endured one of the worst weekends of his career at Imola as he qualified a lowly 13th, finished 14th in the sprint and then 13th in the grand prix.
It was only the third time since joining Mercedes in 2013 that Hamilton had been classified outside of the top 10 in taking the chequered flag - the others being the Spanish GP nine years ago and last season's race in Azerbaijan.
The nadir of his weekend, however, was being hit with blue flags after finding himself locked in a train of cars, even after DRS was finally allowed from lap 34.
Seven laps later, however, Hamilton suffered the ultimate ignominy as he was lapped by Verstappen who went on to take the race victory to cap a perfect weekend that also included pole position, sprint win and claiming the fastest lap.
Given the acrimony that unfolded between Verstappen and Hamilton last season as they duelled for the championship, a delighted Jos Verstappen said: "Honestly, I did enjoy seeing Max lap Hamilton, after everything that happened last year."
Writing on the Verstappen.com website, Verstappen Sr added: "Hamilton really had a tough time, whereas his team-mate, George Russell, seemed to be more balanced.
"It's not often you have the opportunity to lap a Mercedes."
Red Bull pressure cracks Leclerc
After two retirements in the first three races for Verstappen, last year's F1 champion closed the gap on championship leader in Ferrari's Charles Leclerc from 46 points to 27.
Verstappen Sr believes Leclerc's costly error during the race was as a consequence of him cracking under Red Bull pressure for the first time this season.
"Max had an excellent weekend, I found him incredibly strong," added Verstappen.
"He didn't make a single mistake, was solid and completely in control. Red Bull clearly made a step in the right direction.
"Of course, we knew the car would get an upgrade in Italy, but with the weather conditions, it was hard to make a comparison. But we can definitely conclude that we've become stronger.
"Saturday during the sprint race, we saw the first glimpses of this. Max caught up with Charles. It meant Ferrari had to push harder, forcing them to use the tyres more.
"Max and Red Bull put Ferrari under pressure, and when under pressure, it's easy to make a mistake. If you are effortlessly leading, that chance is a lot smaller.
"It turned out to be a perfect weekend for Max."