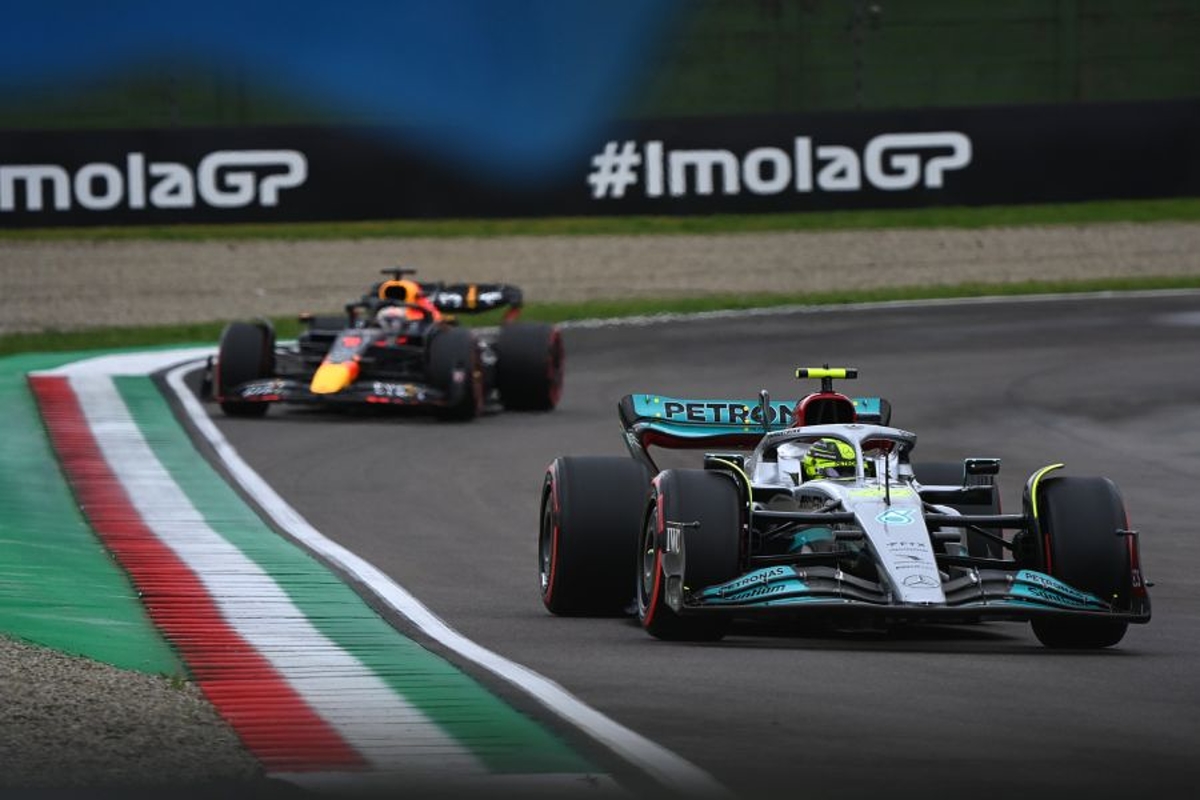 Verstappen's historic win as Hamilton hits woeful low
Verstappen's historic win as Hamilton hits woeful low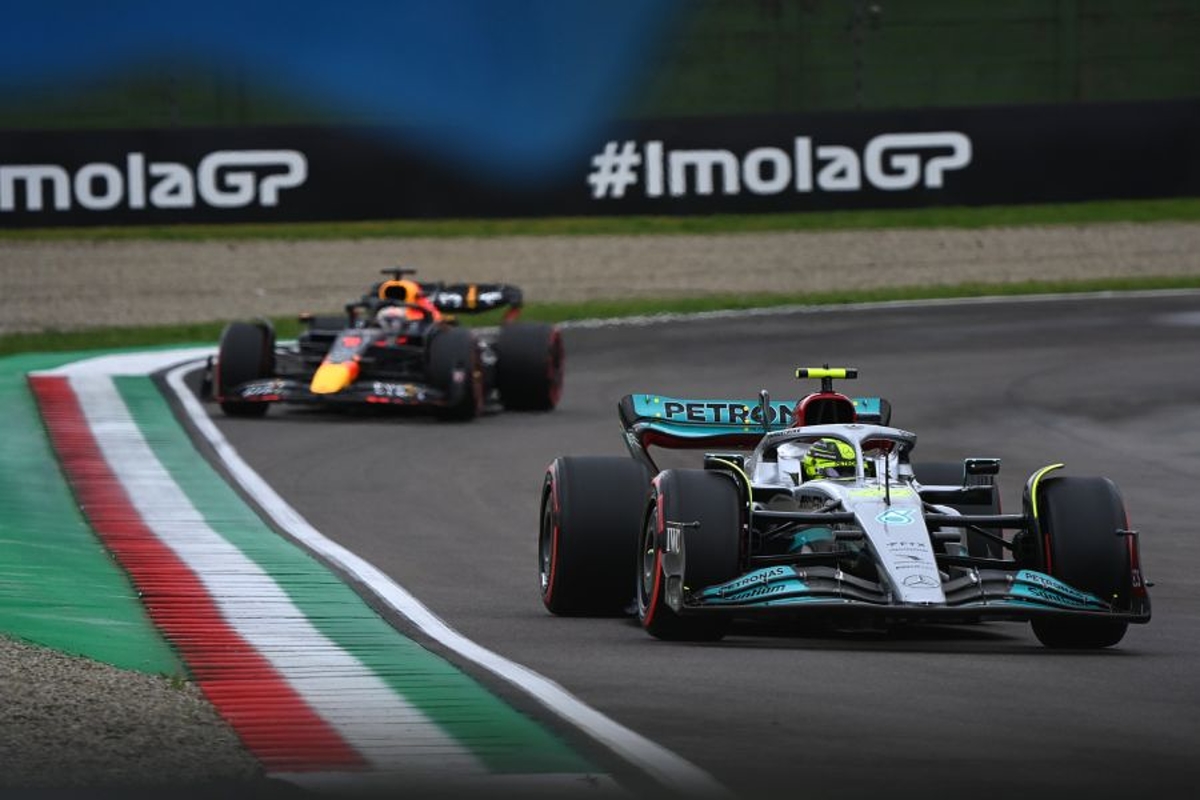 Max Verstappen took a commanding victory at Imola to begin to reel in Charles Leclerc's sizeable early championship lead.
The Ferrari driver spurned a podium position when pushing too hard behind the second Red Bull of Sergio Perez and spinning into the barriers at Variante Alta, although he was able to recover to finish sixth.
But after the first sprint weekend of the season, GPFans brings you all the important stats and facts from the Emilia Romagna Grand Prix.
Red Bull's one-two delight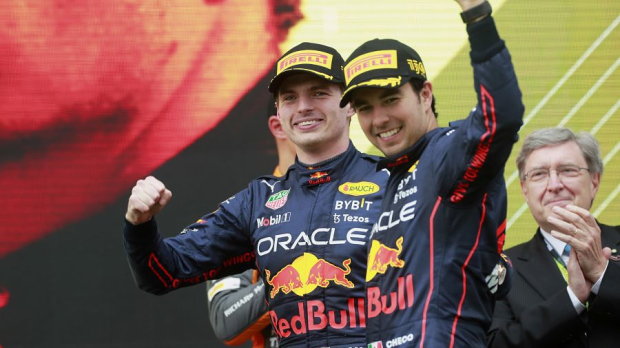 For the first time since Malaysia 2016, Red Bull enjoyed a one-two finish. It was only the second time in the hybrid era of F1 that the team had achieved this.
Verstappen's victory also means he has won each time he has made the chequered flag this year, taking two grand prix wins and Saturday's sprint.
It was also the first time Red Bull scored a double-points finish at Imola.
Verstappen's historic grand slam
A grand slam in F1 is a hallowed achievement, with a driver having to secure pole position and take victory by leading every lap whilst achieving the fastest lap of the race.
Whilst Verstappen's grand slam in Imola is special enough, for the first time in F1 history, the Dutchman achieved the feat whilst securing pole twice in one weekend.
With Leclerc completing a grand slam in Australia, it is the first time in F1 that two consecutive grand slams have been achieved by a different driver and constructor.
Mr Saturday is Mr Consistent
George Russell may be failing to challenge for victories with a struggling Mercedes W13, but his fourth-place finish ensures he remains the only driver to have finished in the top five at each race this year.
Hamilton woes continue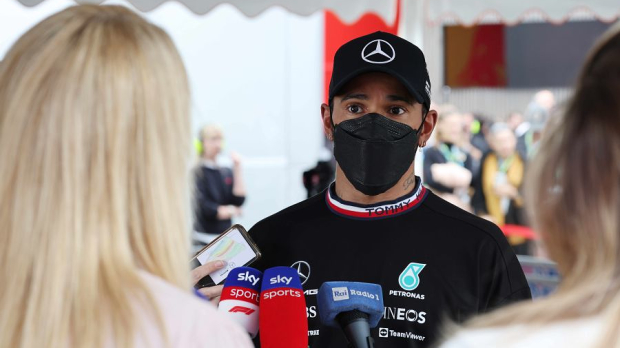 Lewis Hamilton failed to score when finishing a race for Mercedes for only the third time since his 2013 switch from McLaren.
The seven-time champion has also failed to reach the podium in three consecutive races for the first time since the end of that season.
With Mercedes failing to reach Q3 in Friday's qualifying, it was the first time no Silver Arrows fought in the final stage since Japan 2012.
Verstappen rubs salt in wounds
Hamilton was lapped by Verstappen having endured a torrid event struck in a DRS train.
It was the first time he finished a lap behind the Dutchman since the Mexican Grand Prix of 2017.
Magnussen sets Haas record
Kevin Magnussen's stellar qualifying lap for fourth on Friday handed Haas its best qualifying effort in F1.
Qualifying red flag record smashed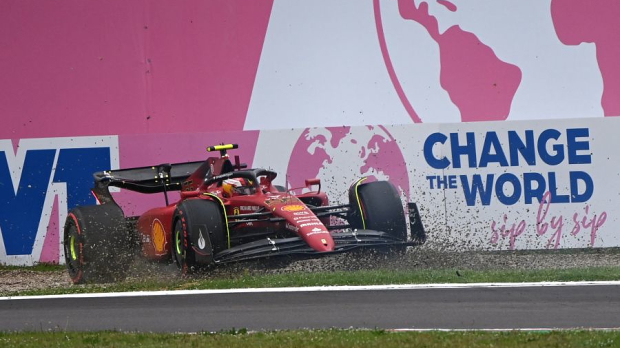 Qualifying at Imola was heavily disrupted by red flags in wet conditions.
WIth Alex Albon, Carlos Sainz, Magnussen, Valtteri Bottas and Lando Norris all triggering stoppages, a new record for red flags was set, surpassing Hungarian Grand Prix qualifying in 2016 and Azerbaijani qualifying last year.
AlphaTauri's quirky switch
Despite a poor qualifying, Yuki Tsunoda fought back for Faenza-based AlphaTauri to finish seventh.
With team-mate Pierre Gasly finishing 12th, both cars finished in exactly the same positions as they did at Imola last season, albeit with the drivers' positions swapped.
Aston Martin finally score
With Sebastian Vettel and Lance Stroll both scoring points, Aston Martin finally got their season underway.
It means for the first time since 2018, all teams have scored in the first four races.