Lewis Hamilton has conceded his Mercedes W13 is "not far" from toppling the 2009 McLaren MP4-24 as the worst car of his F1 career.
Hamilton's results so far do not truly reflect his wretched start to the year, with his third place in Bahrain and fourth in Australia courtesy of reliability issues for others around him.
Imola, however, has so far underlined Mercedes' struggles, with neither Silver Arrow reaching Q3 for the first time since the 2012 Japanese Grand Prix.
After qualifying P13 and finishing 14th in the Emilia Romagna Grand Prix sprint, Hamilton explained: "There are people that watch and say that I have never had a bad car and I can assure you, I have.
"2009's car was very, very far off and was the worst car that I have had. This car is currently not far off that experience.
"But I think it has a lot of potential, as did that car. We fixed it eventually and got back in the game and I have the utmost faith that my team can do that here too."
Why Hamilton's Mercedes and McLaren woes do not match
In 2009, Hamilton's season may have started in a similarly tough fashion, but after a string of five consecutive finishes outside the points, he bounced back to win in Hungary.
Explaining how the two situations differ, he added: "The scenario in 2009, it was only my third year in the sport and it was a new era of car and I remember coming back in February to the team and the head aerodynamicist and the team at the top were like 'We've already hit our target.'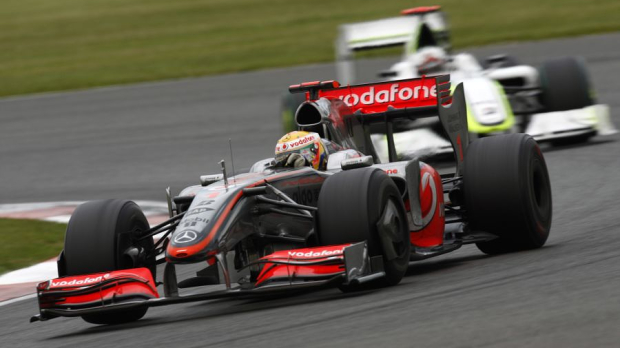 "The new rules said that we would have 50 per cent less downforce in 2009 so they designed a car to have 50 per cent less downforce and I remember in February we were like 'Oh, we've already hit our target' and I remember being like 'That doesn't sound right'.
"But I didn't have the experience at the time and obviously, we got to the first test and realised that others had almost as much downforce as the previous year and they were like 'Oh shoot, we've got to work to regain that'.
"This one is different because the team has not been like 'We've already hit our goal'. We didn't know where everyone would be.
"They've been super-innovative with design and our wind tunnel was telling us that we had really good downforce and unfortunately, we got on track and we didn't see...for example, there is no bouncing in the wind tunnel.
"We came across this phenomenon that is a lot harder to fix than we could have ever imagined.
"What doesn't kill us makes us stronger and we will find a solution one way or another."