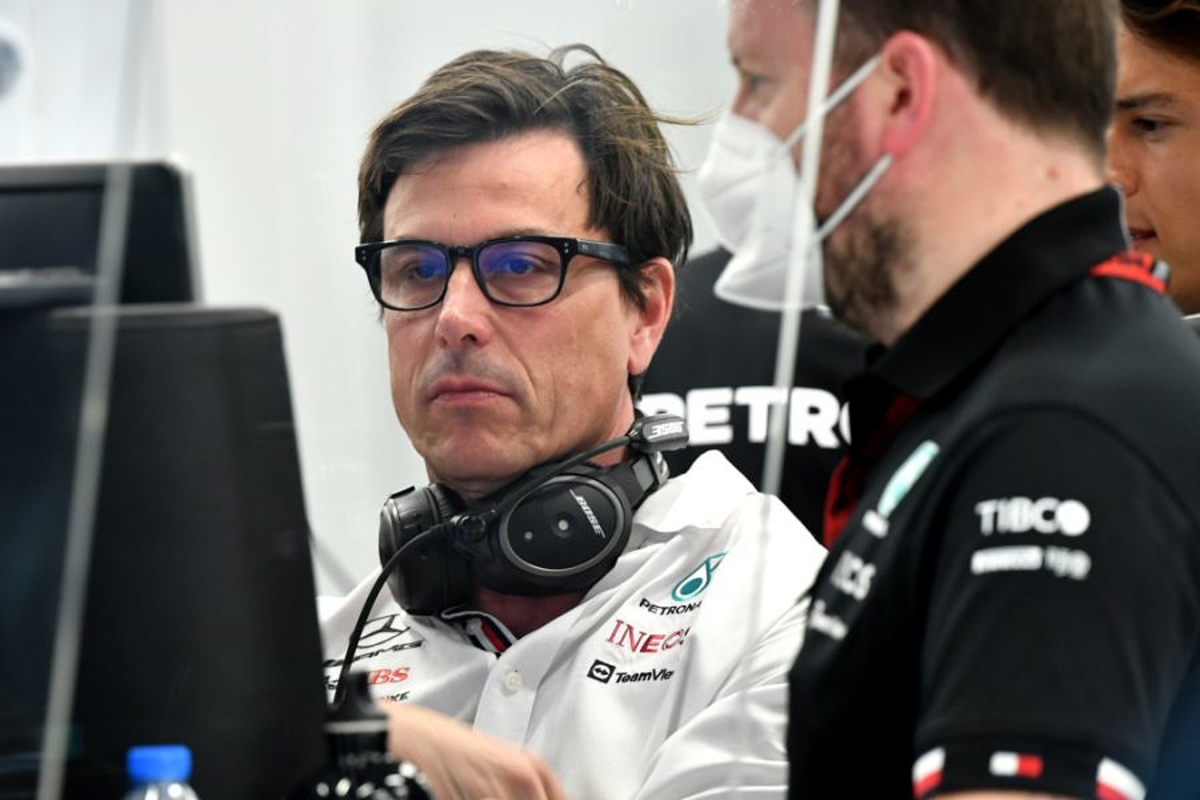 Wolff makes Mercedes vow despite 'odds against' title challenge
Wolff makes Mercedes vow despite 'odds against' title challenge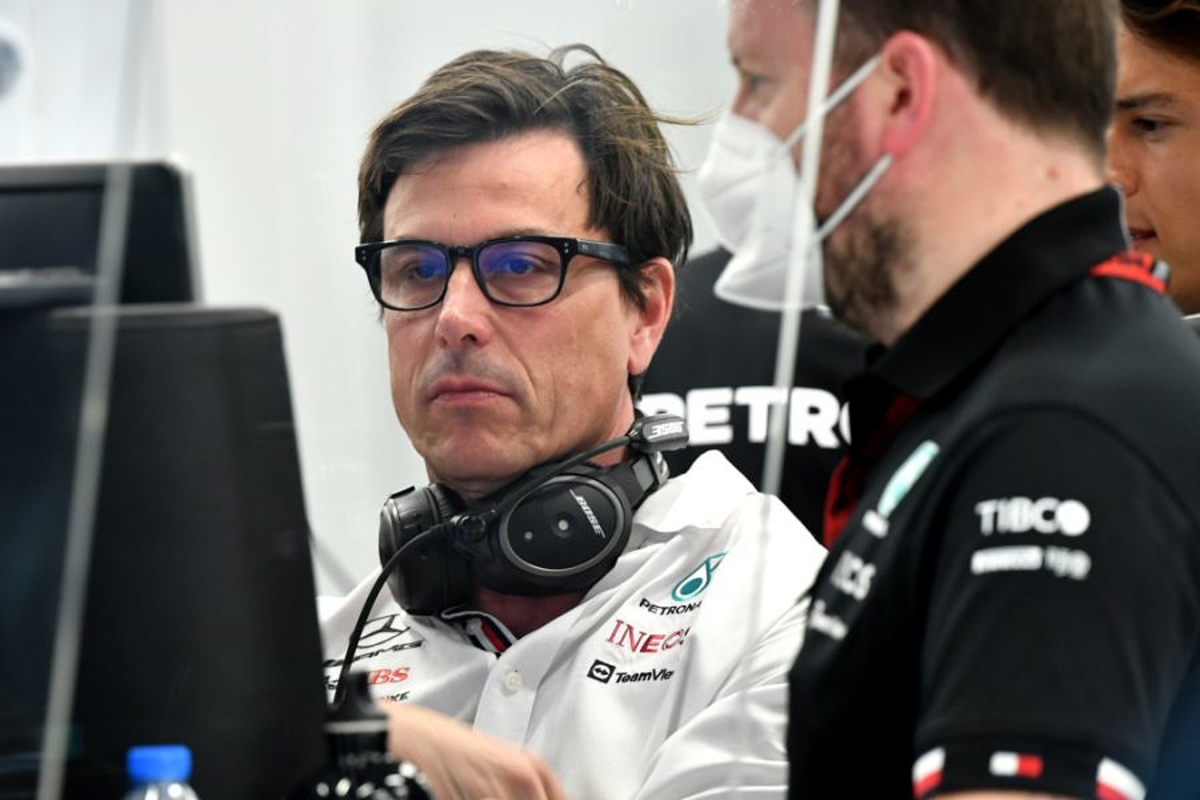 Mercedes team principal Toto Wolff has vowed not to give up hope of joining the fight for the F1 title this year despite a slow start in the sport's new era.
The new regulations aimed at creating a more level playing field and exciting racing action has seen Ferrari jump to the top in a battle with Red Bull for bragging rights.
Mercedes is comfortably third fastest but around a second per lap slower than the early championship protagonists.
Despite this, the Silver Arrows have collected two podium finishes - one apiece for Lewis Hamilton and George Russell - with the former Williams driver second in the drivers' standings and the team also second in the constructors'.
Red Bull's unreliability has played a part in the results rather than true pace so asked if he was accepting a title challenge may be out of reach, Wolff replied: "I think we are on the backfoot.
"If we look at it from a mathematical standpoint and probability, I would probably say that the odds are eight-to-two but this is motor racing and anything can happen.
"Teams can DNF and if we unlock the potential of the car then we can arrive back in the game. So as a motor racer, I would say it is probably 40-60. As a mathematician, I would say the odds are worse against us.
"But third race of the season, we are not going to write the title off but it is just the current status quo, we are - what was the gap [in Australian Grand Prix qualifying]? - seven-tenths off."