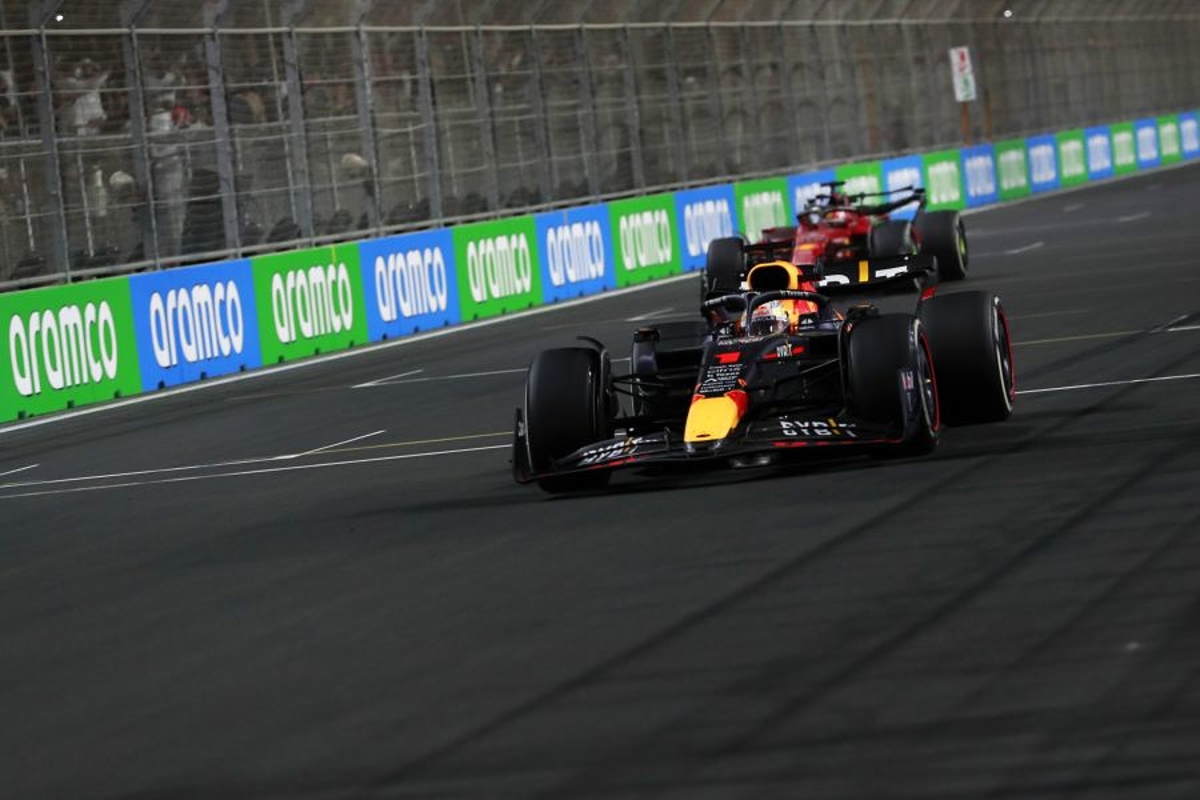 Verstappen delivers verdict on DRS usage
Verstappen delivers verdict on DRS usage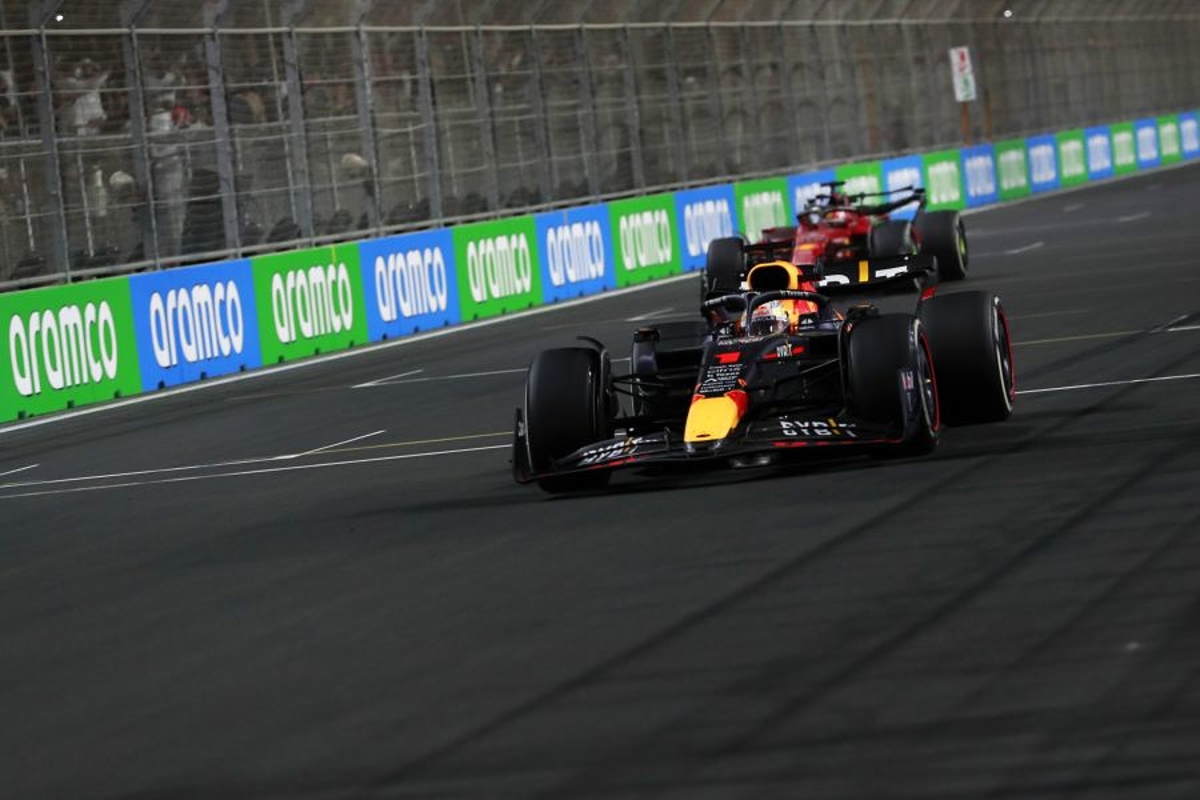 Max Verstappen has dismissed calls for DRS to be scrapped by F1 and believes he would not have emerged victorious from his battle with Charles Leclerc without the device at the Saudi Arabian Grand Prix.
The Jeddah Corniche Circuit incorporated three successive DRS zones which played a part in the enthralling tussle between the Red Bull and Ferrari drivers, with each playing "cat and mouse" to gain the advantage into the final corner.
Verstappen ultimately won out to claim his and Red Bull's first victory of the season but, following the race, the debate was rekindled over whether DRS could be dropped as a consequence of the new regulations allowing cars to battle more closely.
"Well, if I didn't have DRS I would have never passed," said Verstappen. "We are still too sensitive for that.
"Of course, some tracks are easier to pass than others. But for me at the moment, if DRS wasn't there, I would have been second."
When asked to compare the battle between himself and Leclerc in Bahrain to the one they had in Jeddah, Verstappen explained: "Every battle is different but it's just smart racing and good racing.
"[You] just have to deal with it, adjust to it. And it was a lot of fun. It was not easy but a lot of fun."
Verstappen and Leclerc were adversaries in their karting days and on whether the battles in each of the first two races reminded him of those fights, the reigning world champion replied: Well, in go-karting you can rub a bit, you know, with the sidepods and stuff.
"That's unfortunately not possible anymore in Formula cars. But we have done that in the past. I think we are okay."
Daily poll - Have F1's regulation changes made racing better?