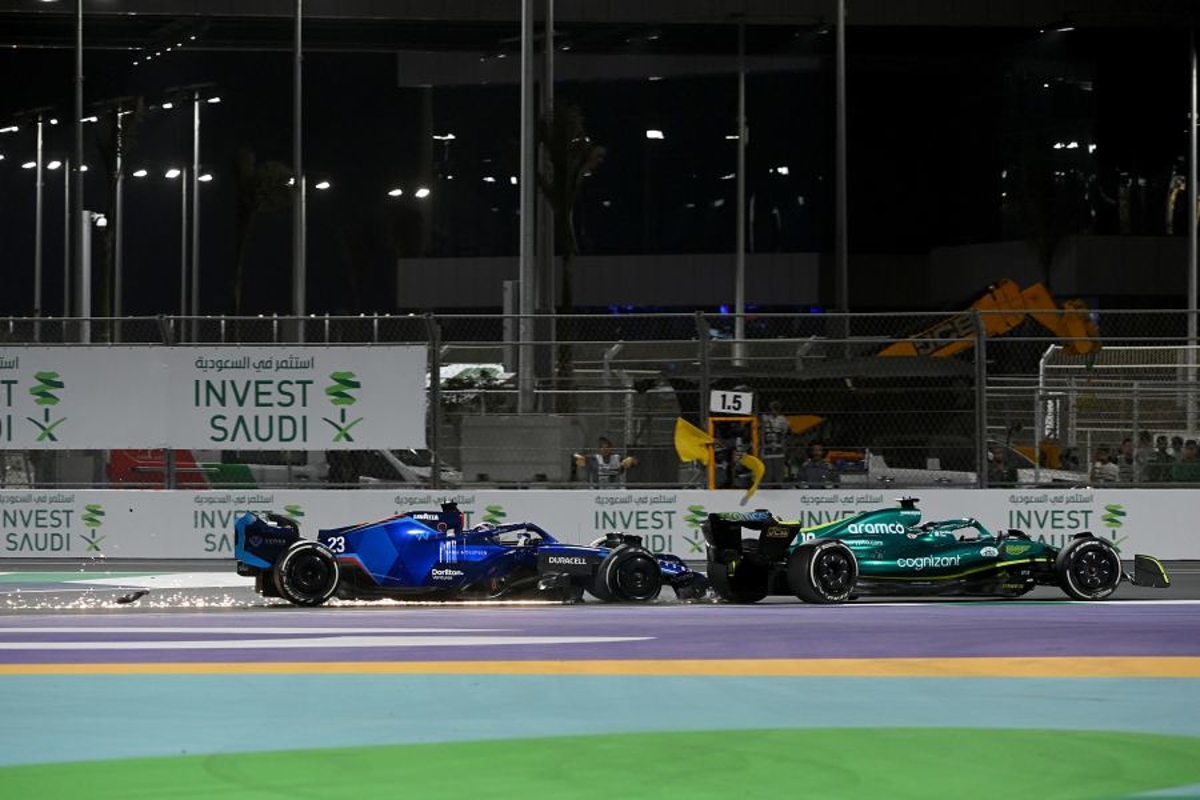 Albon penalised for Saudi Arabian GP collision
Albon penalised for Saudi Arabian GP collision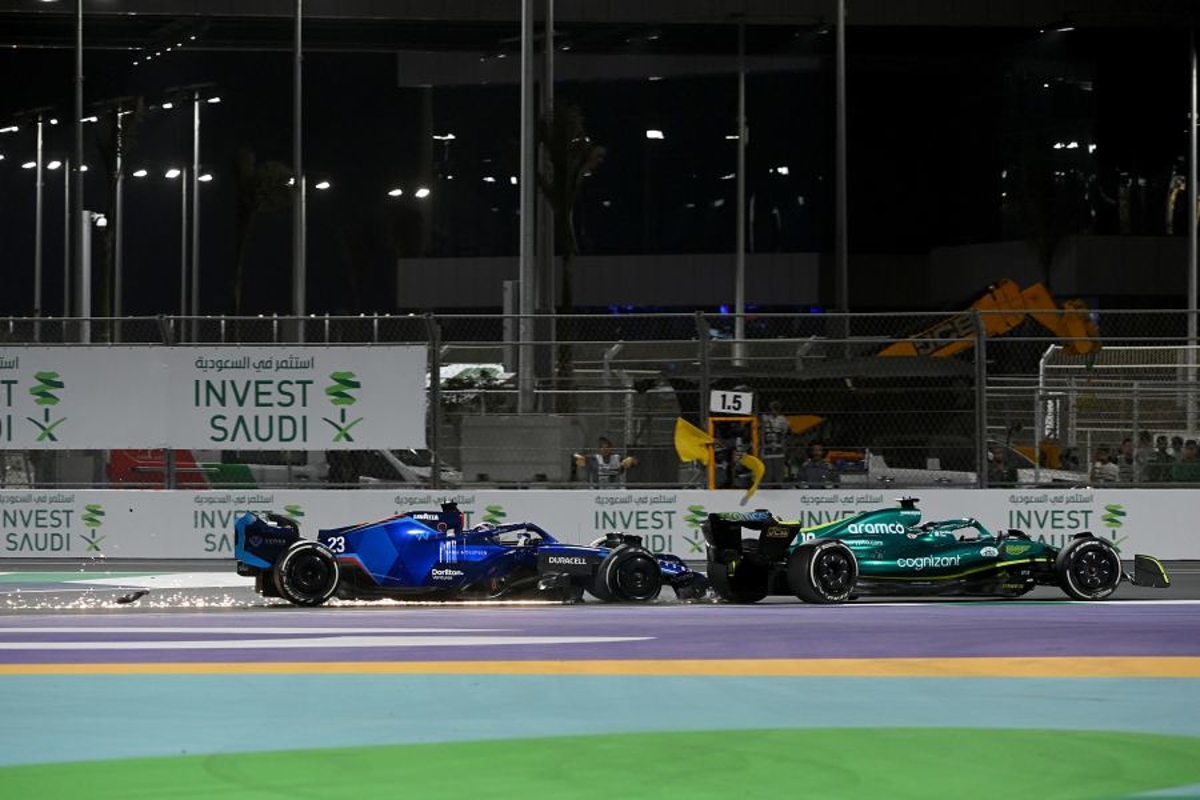 Alex Albon has been hit with a three-place grid drop for the Australian Grand Prix after causing a collision with Lance Stroll.
Albon and Stroll were battling over 11th position when the Williams driver attempted a move into turn one on the 48th lap.
The resulting contact put Albon out of the race with the Thai-British driver also picking up a three-place grid drop for the next race for his troubles.
The stewards, which included former F1 racer Enrique Bernoldi, deemed Albon to be predominantly to blame and handed the Williams driver a grid penalty of three places for the next round in Melbourne.
Stroll recovered from the incident to finish P13 while Albon pulled to the side of the circuit with a damaged front right wheel.
A statement from the FIA confirmed the penalty, which can be appealed by the team.
"The Stewards heard from the driver of Car 23 (Alexander Albon), the driver of car 18 (Lance Stroll), team representatives and examined video evidence in relation to the collision.
"Car 23 was attempting to overtake Car 18 on the inside by braking late. In executing the overtaking manoeuvre, Car 23 locked up and collided with Car 18 at the apex of the corner. We determined that Car 23 was wholly or predominantly to blame for the collision."