Red Bull appears to have a secure future given its current roster of junior drivers.
There is no doubt the Red Bull Junior Team, while cut-throat in nature, is a proven academy for producing many top-level racers.
There are nine within its programme at present, while five of them face the final step towards F1 in the coming season.
With that in mind, we take a look at who might be next in line to move to the top echelon of motorsport.
Dennis Hauger - PREMA Racing
Could Hauger become the fourth driver to win the F3 and F2 titles back-to-back? The Norwegian has a good chance of making it happen as he will line up with the reigning champion team PREMA Racing.
The Italian F4 Championship was won at the first attempt but his debut season at F3 left a lot to be desired. He turned it around in 2021 to take a dominant championship title, leading to a promotion to F2.
He gained a considerable number of fans while in F3, becoming famous on social media for his 'winner winner chicken dinner' jokes as he chowed down on fried chicken after every victory. Could this easy-going and likeable attitude make Hauger an asset within the AlphaTauri camp and a fan favourite?
Jehan Daruvala - PREMA Racing
They say there is no better measure of a driver's ability than against their teammate. PREMA Racing will be an interesting one to watch as Daruvala makes it two Red Bull juniors within the same team.
A product of Force India's 'One in a Billion hunt' that was run in 2011, Daruvala has consistently shown improvements in his driving through his junior career, and while has yet to win a title, he has won races in every season since 2016.
Despite his consistency, the Indian needs to feature at the front of the field on a more regular basis if he is to stand a chance of reaching his F1 goal. PREMA Racing could be just the team to afford him that opportunity.
Jüri Vips - Hitech Grand Prix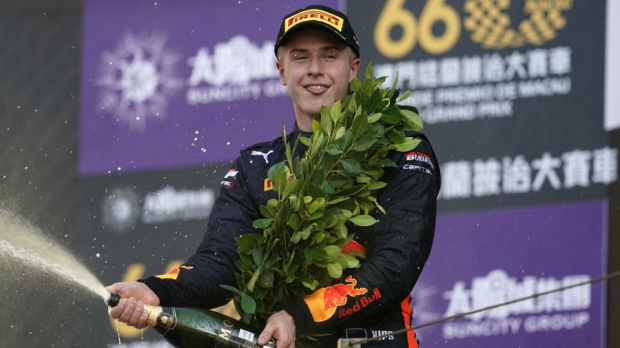 A multiple champion in karting, Estonian ace Vips came into single-seater racing with plenty of promise and soon delivered on it as he claimed the ADAC Formula 4 title in 2017.
Despite not winning a championship since, Vips has become a regular race winner through the junior ranks with victories in the Italian F4 Championship, European F3, F3 and more recently F2, where he took a superb double victory on the streets of Baku in his maiden season.
As well as his evident talent, Vips has marketability as well as he aims to become the first Estonian to race in F1. A likeable and popular driver, another strong season from Vips will surely put him firmly in AlphaTauri's sights when 2023 comes around.
Liam Lawson - Carlin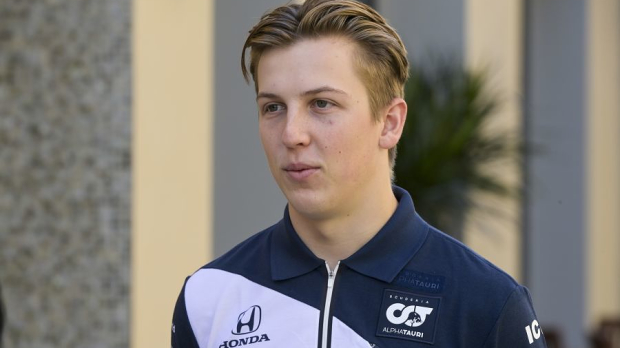 Lawson's popularity has skyrocketed in the last few months. The Kiwi has an incredibly impressive CV from multiple championships and a number of vice-champion spots since making his single-seater debut in 2015.
More recently, Lawson has garnered admiration from his endeavours in DTM in which he was cruelly denied the title in his maiden year by the combination of a first-corner incident with Kelvin van der Linde and team orders within the Mercedes camp.
A driver with some serious support behind him from his native New Zealand, Lawson is not only a quick and adaptable driver, but a marketable one by his many fans around the world.
Ayumu Iwasa - DAMS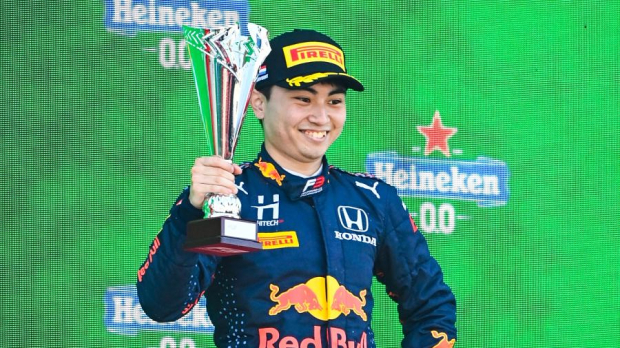 Something of a surprise addition to the F2 field, Iwasa has a championship-winning pedigree after taking the French F4 Championship title in 2020 but a quiet 2021 saw the Japanese take a sole victory in F3, ending the season 12th.
Red Bull clearly sees something in the 20-year-old from Osaka, but it is now down to Iwasa to repay that faith by turning in a strong maiden campaign at F2 level.
Possibly the least likely of the quintet to advance to F1 at this stage, but history has shown that some drivers can go from anonymous in F3 to stellar in F2.
Iwasa could be another perfect example of that and he will have everything to prove when the lights go out in Bahrain.