F1 has seen an uptick in its appeal since Liberty Media took over the reins in 2017, with brand exposure at an all-time high.
One of the key markets the group has attempted to break is in the United States - so long a target for the sport - where engagement has increased in recent years.
Netflix series 'Drive to Survive' has been described as "rocket fuel" for the increase in interest Stateside by Circuit of the Americas boss Bobby Epstein, borne out by the addition of a race in Miami this year alongside the Texan event.
Furthermore, Las Vegas is set to make it a triple threat of races in the US from 2023, should an agreement be reached, to further delve into the expanding marketplace.
In terms of giving fans an American hero to cheer, the closest F1 has come so far is the Haas team, yet despite being based in Kannapolis, it is largely run from a factory in Banbury, features prominent Russian branding on the car [although this is in the air given the current crisis in Ukraine] and employs Russian and German drivers.
But there is a new hope for Americans to get behind. A legend on the western side of the Atlantic, Michael Andretti has bid to enter F1 from 2024.
Yet the move has already been met with resistance. So why?
Andretti's plans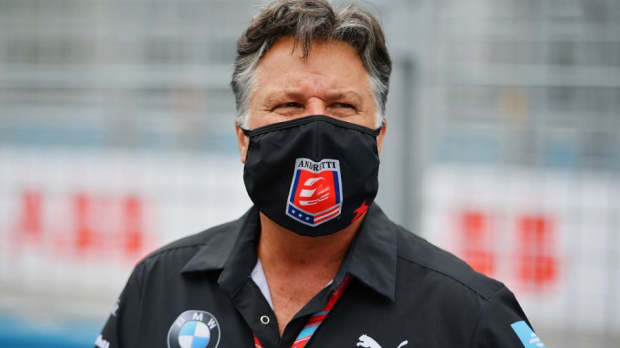 Former McLaren driver Andretti has forged a successful career as a team owner so far, conquering IndyCar and its jewel in the crown, the Indianapolis 500, as well as taking on Formula E, Extreme E, endurance racing and even Australian Supercars - and that is just scratching the surface.
In October last year, Andretti came agonisingly close to taking over Sauber, and with it Alfa Romeo's F1 operation, before 11th-hour control issues scuppered his plans.
Yet Andretti remained unperturbed and with father Mario announcing a bid to enter had been formally sent to the FIA, new optimism has risen in fans in America that they will have a team they can fully support.
An engine deal has been announced by Andretti Sr, with Renault adding to its supply of factory team Alpine. The cars will be manufactured in Indianapolis which will further endear the team to its home fans.
The thing to remember here, when asking why an Andretti team would be more impactful than Haas, is that the Andrettis have God-like status in the US.
Mario became F1 champion in 1978 yet successfully continued racing until the mid-1990s.
Michael, whilst struggling in his part-season with McLaren in 1993, was a legend in CART before making the step into team ownership.
With young American star Colton Herta almost a shoo-in for a seat should Andretti Global be given the 11th spot on the grid, the prospect of an engagement boom is massive.
Yet with F1's push for supremacy in America, the application has met with resistance from within the paddock, namely Mercedes and Toto Wolff.
Why Wolff is worried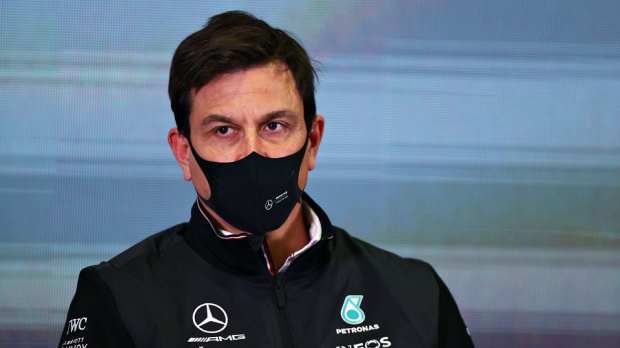 When the last Concorde Agreement was signed by the current teams, a $200million premium was created as a buy-in fee for new organisations.
It is effectively a way of proving its worth to the rest of the grid in order to stave off any repeats of the HRT, Lotus-Caterham or Virgin-Marussia-Manor failures.
Now this fee can be waived in certain circumstances. Either way, there is no reason Andretti would not pass this hurdle.
Addressing the potential addition to the grid, however, Wolff suggested the team would need $1billion to "play" in the sport.
He also stated funds are not the be-all and end-all, suggesting any new team would have to add value to the existing "franchises" in the sport.
In any normal case these comments would be fair enough, but to say this with regard to an organisation like that of Andretti is surprising given its pedigree in multiple motorsport disciplines.
Any worries over value should be eradicated by the increase in popularity in the sport for the US market, right?
Well, it all comes back to the Renault power unit deal. At the moment, Mercedes supplies four teams, Ferrari three, Red Bull Powertrains two and Renault one.
This means when it comes to voting in FOM meetings, despite the insistence all teams are independent, we tend to see customers aligned with suppliers.
So as of now, Mercedes has a 40 per cent share of the voting, with Renault just 10 per cent.
With Andretti aligning with Renault as the 11th team, this would take Mercedes' share of voting down to 36 per cent, an obvious area of concern given the potentially ground-breaking regulation overhaul planned for power units in 2026.
But there's another hitch. With Renault aligning with Andretti, all of that value in America is slanted towards the French manufacturer and its various branches in the share of the market.
Say Herta joins the team, Andretti Global can score regular points and prove its place on the grid, the likelihood is the public stateside will flock to Renault cars or their affiliated branch.
This would be extremely damaging for the other OEMs in the sport who have been teeing up to take over in America as F1 seeks to increase exposure.
In the end, if F1 and its shareholders want to push the boundaries in the American market, it cannot pick and choose the positives and negatives at each turn in the road.
If that happens and hypocrisy takes over, bridges could be burned and F1 will be forced to start its push for American exposure again.