Red Bull finally managed to put a package together to challenge Mercedes and whilst the constructors' title proved to be a step too far, Max Verstappen ended the Silver Arrows' monopoly of the sport by taking the drivers' crown.
Years of hard work to overcome unreliable and uncompetitive power units whilst optimising an aggressive aerodynamic package finally paid off for the Milton Keynes-based team with a trophy to celebrate at the end of it all.
Whilst 2022 represents a shake-up of the order with new regulations being introduced, there is plenty to take from last year for Red Bull.
GPFans takes a look at what we can learn from the team's 2021 campaign.
Verstappen takes his place as the best in F1
It is hard to deny that on his 2021 form, Verstappen is the best in the sport right now.
Of course, he has some way to go to surmount Hamilton's achievements and status in F1, but at the moment, the Dutchman is almost untouchable when at the peak of performance.
The stats tell the full story: 10 wins, 10 pole positions, 50.3 per cent of all the laps led in 2021 - and these are just the headlines.
In reality, the championship should have been wrapped up sooner had it not been for a spate of highly-debatable incidents.
Verstappen was sublime all season long and thoroughly deserved his maiden title, even if the way it ultimately happened was soured.
Perez improvement proves Red Bull right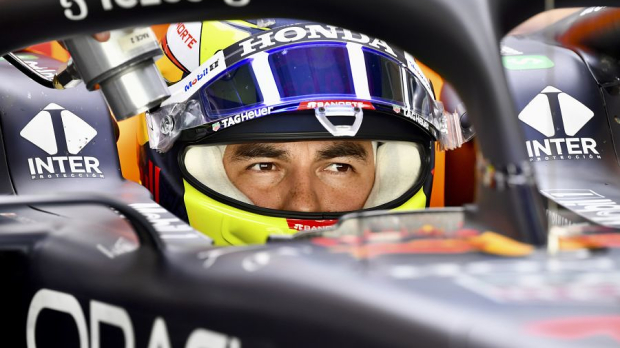 Sergio Perez's addition to the squad seemed an intriguing decision at the time in 2020.
Pierre Gasly and Alex Albon had previously struggled alongside Verstappen but after being dropped, Frenchman Gasly then found form again at Toro Rosso.
Yet Red Bull turned to the experience of Perez, who had been dropped by Racing Point and saw his career hanging in limbo.
A ropey start to the season where either qualifying was bad and the race good or vice versa left people questioning whether Perez would return this year, yet after the announcement was made he would be retained for 2022 the Mexican found form.
Podiums came thick and fast - including a memorable afternoon at his home grand prix - and, of course, a dramatic and crucial defence of Hamilton at the season finale, proving Red Bull right for retaining his services.
If Perez can kick on to begin 2022, Red Bull may have the best driver pairing in F1.
Honda farewell tour a fitting end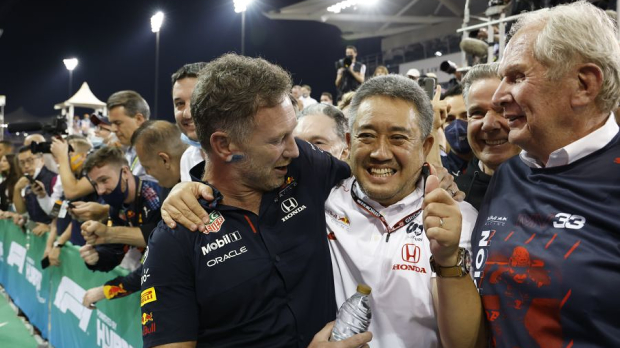 Everyone knew Honda would leave F1 at the end of 2021 but nobody could have imagined the glorious ending the Japanese manufacturer received.
In its latest stint in the sport, Honda had initially been the laughing stock of the grid at McLaren with unreliability and a lack of performance leading Fernando Alonso to call the PU a "GP2 engine".
But with Toro Rosso first and then Red Bull, Honda refound its best. After taking victories with both teams by the end of 2020, Honda announced it would bring forward its 2022-spec PU to 2021 in order to give Red Bull the best chance of winning.
It worked. Honda was at best level, if not sometimes ahead of the Mercedes unit, providing the team with an even battle on the aerodynamic and strategic side.
It was a fitting end to its latest stint in F1 for the Japanese company, although it remains involved behind the scenes as Red Bull takes over engine matters.
Strategy genius major cog in success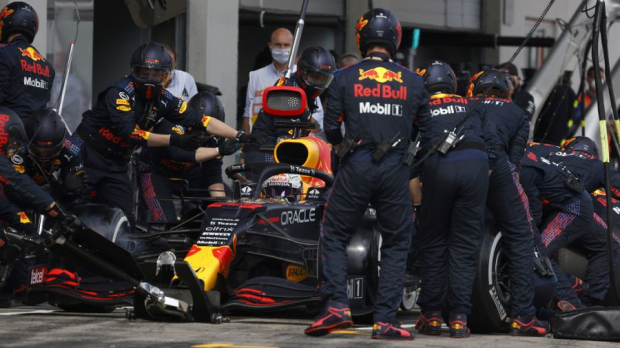 One of the biggest aids Red Bull had in Verstappen's championship success was the strategic core of the team.
On numerous occasions, Mercedes was outsmarted in quick decision making. The French Grand Prix is the most prominent example, where Red Bull gave up the lead of the race to switch to a two-stop strategy.
Mercedes held firm with both cars and ultimately paid the price, with both Verstappen and Perez reaching the podium.
Strategy could be even more vital in F1 this year with the field expected to bunch up performance-wise. It is a large feather in Red Bull's cap.
Bad luck took championship double away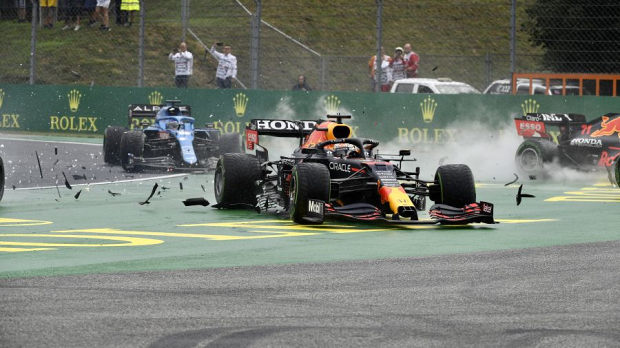 With the final gap between Mercedes and Red Bull only 28 points, you can't help but look back at various incidents throughout the season and think Red Bull were unlucky not to seal a championship double.
There was the infamous clash between Hamilton and Verstappen at Silverstone that saw the Briton recover under red flags before winning as Red Bull's driver went to hospital.
Then there was the meleé at turn one in Hungary that took Perez out of the race and heavily hampered Verstappen. More points dropped.
Perez lost points in Belgium after crashing on the way to the grid in awful conditions, an incident that frankly could have happened to anyone.
And not forgetting, of course, the tyre blowout suffered by Verstappen in Azerbaijan when cruising to victory.
Adding all these together would almost certainly have handed Red Bull the title, but then F1 is a sport of 'ifs' and 'buts'.