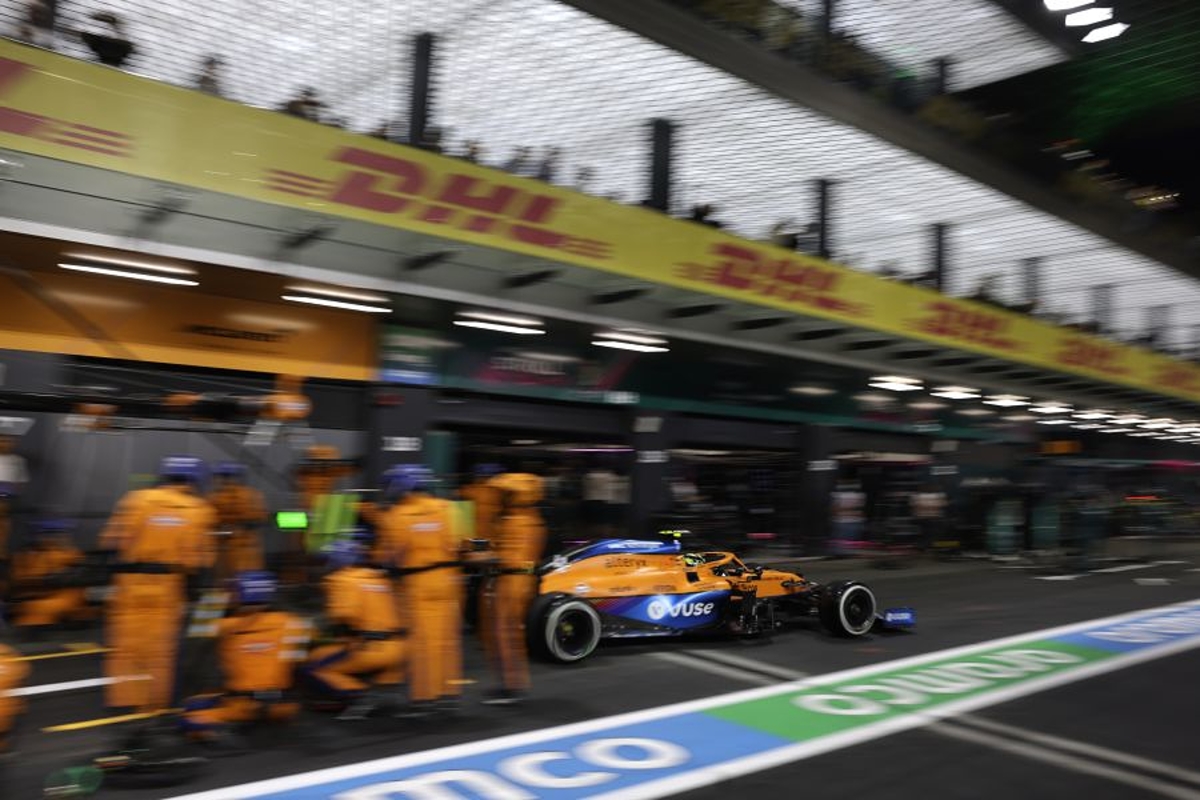 Norris condemns "stupid" red flag rule that "ruins everything"
Norris condemns "stupid" red flag rule that "ruins everything"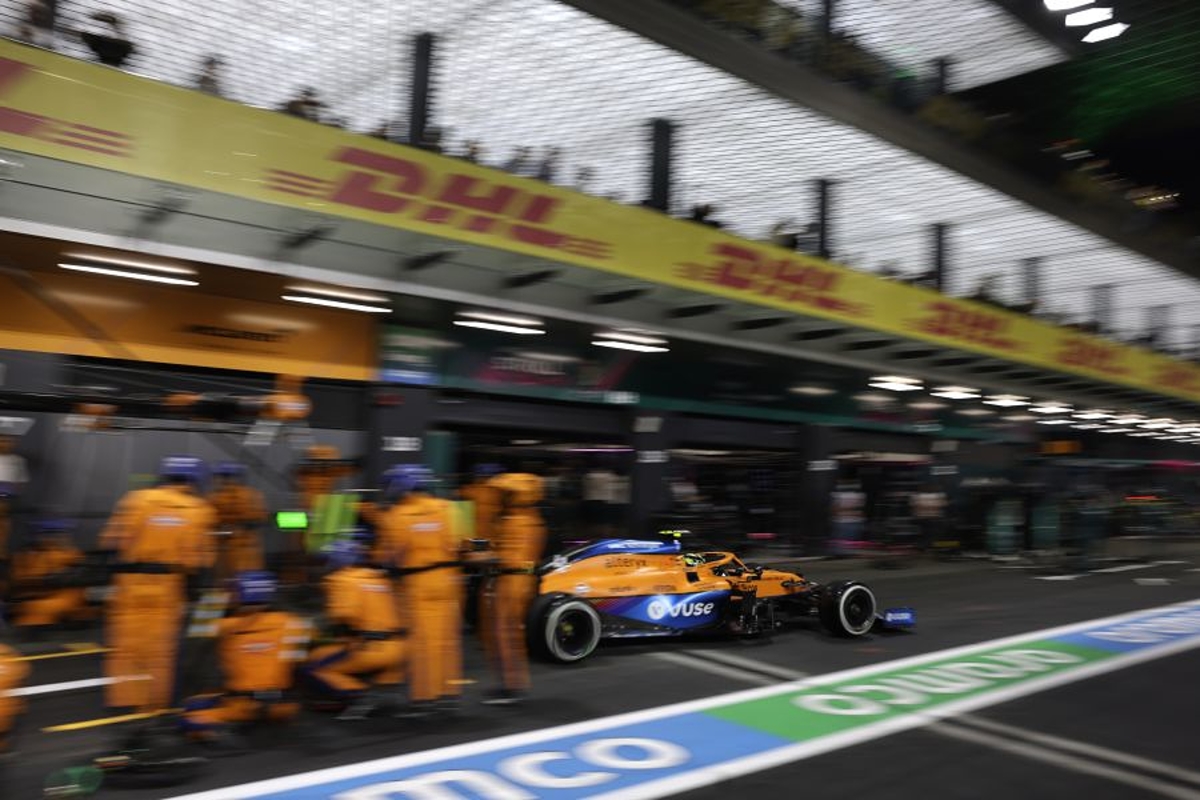 Lando Norris has slated the "stupid" F1 red flag rules that "ruined" his Saudi Arabian Grand Prix.
Under current regulations, when the red flags are shown mechanics are free to repair damage to the cars and, to the ire of numerous drivers, can change tyres.
This second point was of particular relevance in Saudi Arabia as it allowed Max Verstappen to assume the lead of the race after the first stoppage with Lewis Hamilton and Valtteri Bottas both having stopped when the initial safety car period was declared.
Norris was also caught out by this, pitting from sixth only to drop to P14 as others benefited from the free stop.
Not hiding his feelings on the rule, Norris said: "I think I should get given access to the rule book to then delete this code of people are allowed to change tyres for free in a pit stop under a red flag."
Norris recovered to finish tenth to score a single point to extend his scoring run to nine races, although this provided little comfort to the McLaren driver.
Asked if this rule is what annoys him the most in F1, Norris explained: "Of course.
"It's happened a few times - Monza last year, there was a free pit stop and it ruined our race. Mugello as well, our race was ruined, and here the same.
"Of course, I'm always on the bad end of it. It probably sucks more for me than anyone.
"It's just a very unfair rule that should be taken away. They should change it to one mandatory pit stop with two different tyre sets needed to be used, and that's acceptable.
"This just ruins everything. You put so much effort in just for it to be taken away with some stupid rule."
Red flag rule 'focused on TV'
On the Friday evening of each race weekend, drivers meet with race director Michael Masi to express concerns or raise questions with a view to qualifying or the race.
Norris confirmed that, despite having raised the red flag tyre ruling twice already, he does not expect a change to be made.
"I brought it up already when it happened the first time and the second time," Norris added.
"I can say whatever I need to, whatever I want to or whatever I believe in but I don't write it [the rules].
"It obviously makes it exciting from a tv point of view, so if that's what they want to focus on, they want the viewers to stay up then, of course, keep it.
"But it ruins racing from my point of view, ruins the effort you put into it."