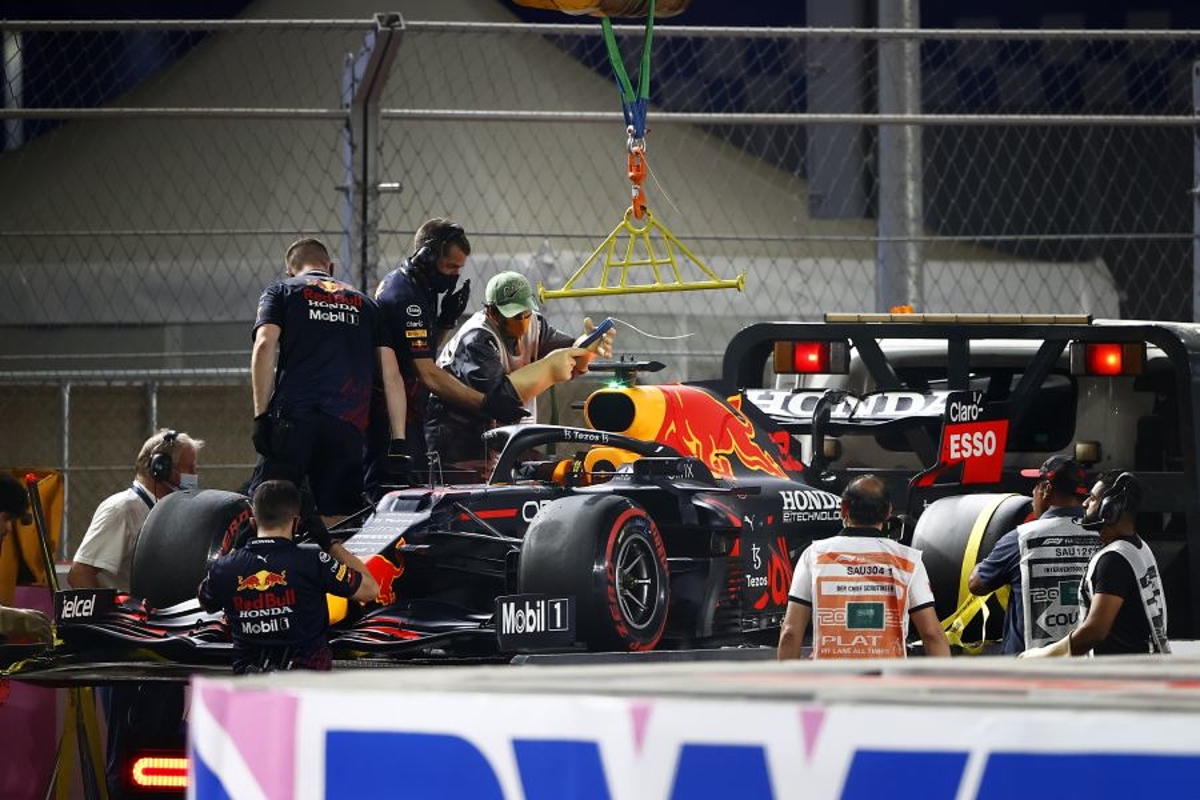 Verstappen's "lap of the year" halted by "brutal" crash - Horner
Verstappen's "lap of the year" halted by "brutal" crash - Horner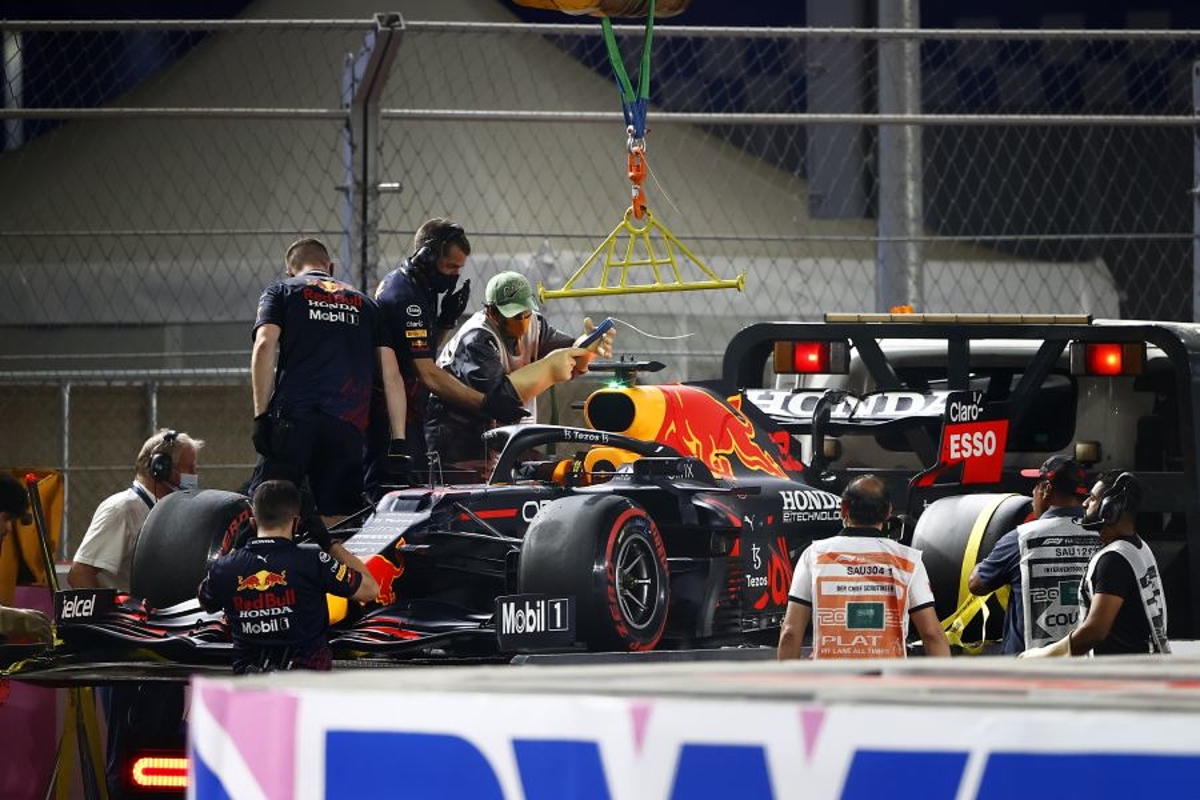 Red Bull team principal Christian Horner has revealed Max Verstappen's 'frustration' after a "pretty brutal" crash at the end of qualifying for the Saudi Arabian Grand Prix.
Verstappen qualified third at the Jeddah Corniche Circuit but ended his session in the wall at the final corner having been on course for the top spot with the fastest first two sector times.
Lewis Hamilton and Mercedes team-mate Valtteri Bottas will both start on the front row adding to the Dutchman's displeasure.
"He will be frustrated I'm sure," Horner told Sky Sports F1. "He knows what a good lap it was so he just needs to put that behind him now.
"He's still P3 on the grid, needs to have a good start and anything could still happen in this race."
Reflecting on the unsuccessful lap of his driver, Horner added: "That was looking like the lap of the year to be honest. It was a great shame.
"He just grabbed the front into the last corner there, tried to keep the momentum because he could see from his dash that he was point-four of a second up going into the corner and unfortunately, he has run out of road.
"Pretty brutal but let's hope the gearbox isn't damaged and let's see what we can do tomorrow."
Ahead of qualifying, Hamilton was summoned to the stewards for two separate offences, one for blocking and the other for ignoring double-waved yellows.
For the former, Hamilton was reprimanded and Mercedes fined, although he escaped punishment for the yellow flag infringement, something Red Bull has taken umbrage with after Verstappen's five-place penalty in Qatar.
Asked of a potential petition to review, Horner said: "We'll have a good look at it. It feels a little inconsistent with what we have seen two weeks ago so we have the right to an appeal. We'll have a look at the information.
"We hadn't looked at it that closely. These decisions are so late, the team management and their team had to focus on qualifying so we will have a look and see if there is anything untoward because the main thing that we desperately want is just consistency."