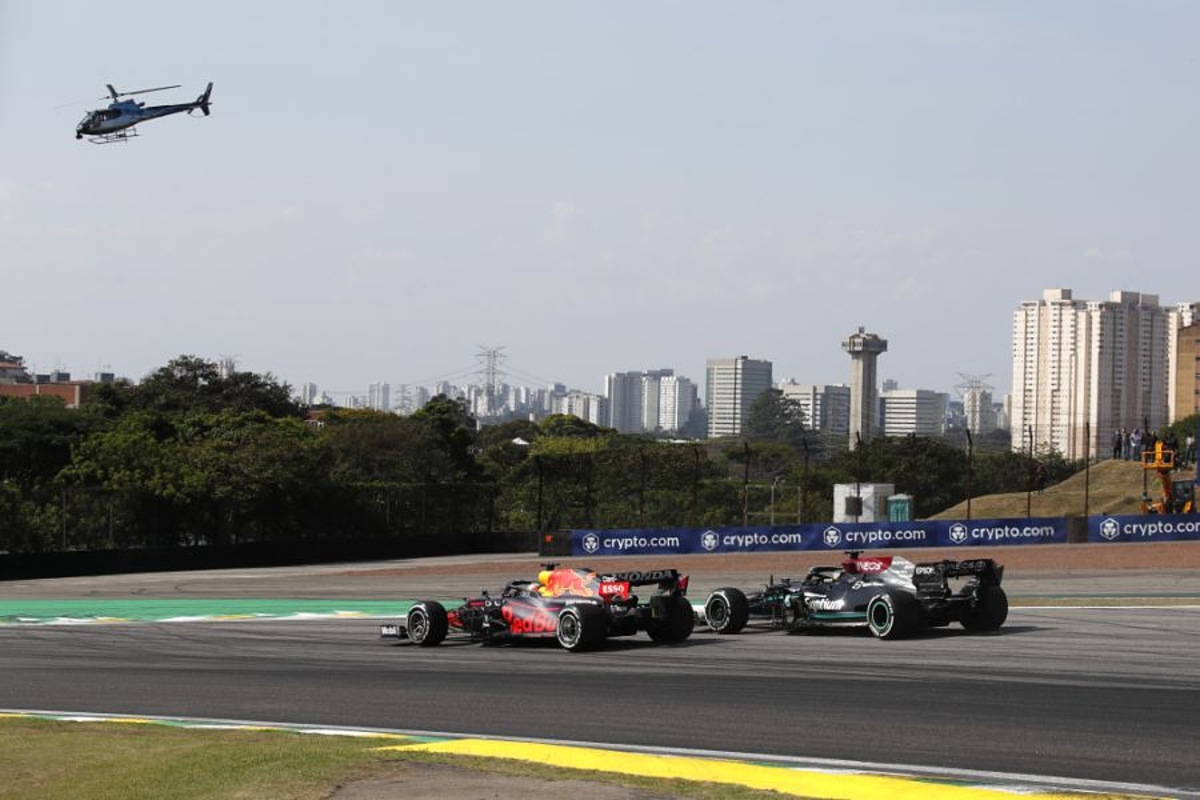 Montoya suggests Verstappen treated favourably after escaping Hamilton penalty
Montoya suggests Verstappen treated favourably after escaping Hamilton penalty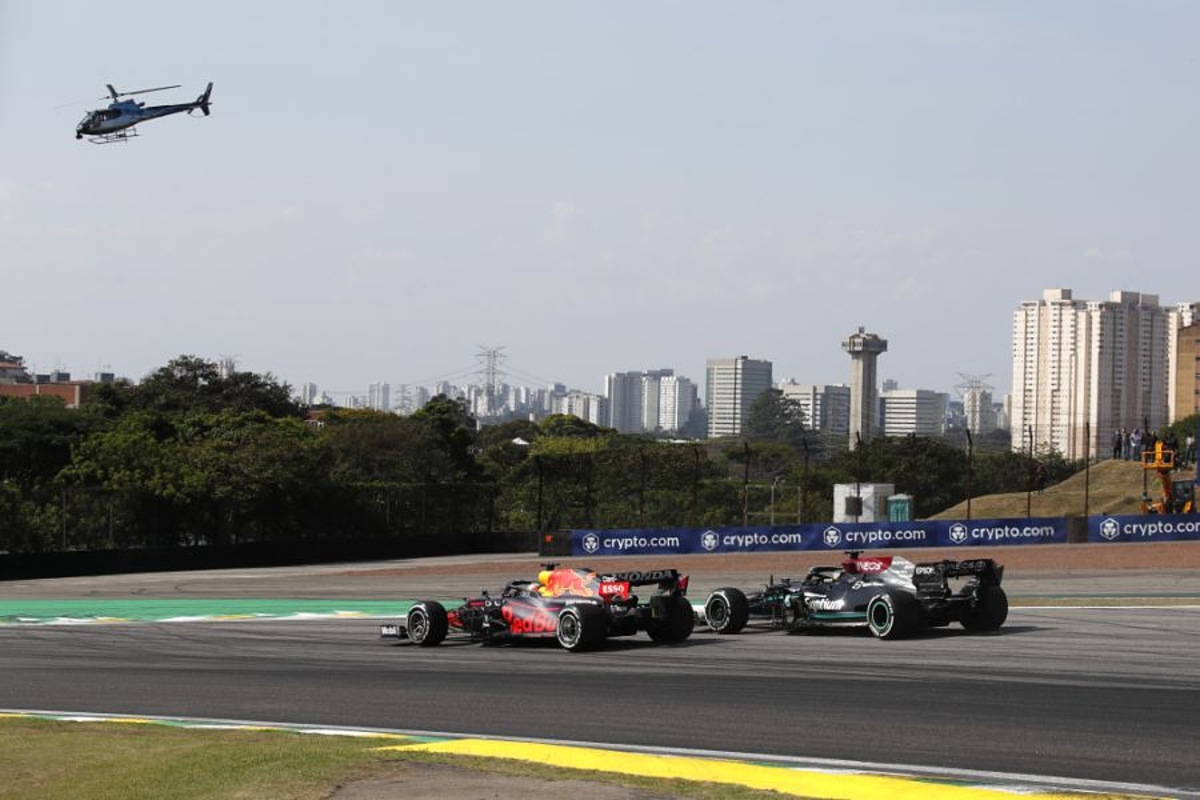 Former F1 title contender Juan Pablo Montoya has questioned whether Max Verstappen is given preferential treatment by the FIA after not being penalised for his defence of Lewis Hamilton at the São Paulo Grand Prix.
Hamilton was making his way around the outside at turn four for the race lead in Brazil when Verstappen broke late to defend, running both drivers wide of the circuit boundary.
The decision not to penalise Verstappen during the race seemed to go against the precedent set for such incidents in Austria, where Sergio Perez and Lando Norris were penalised five seconds for forcing a rival off-track.
Speaking on This Week with Will Buxton, former Williams and McLaren driver Montoya queried the lack of consistency.
"In Austria, when people were going side by side and the guy on the outside wasn't given enough room in the corner, because there was gravel, they were penalised, the guy in the inside and here that guy drove him completely off the race track. How do you justify [it]?" queried Montoya.
"Why is Max getting away with this and some other guys don't? I mean, are they applying the rules the same for everybody?
"Or is Max getting treated differently because he's young or whatever you want to call it? I'm gonna put another name out there. If [Nikita] Mazepin did that would he then been penalised?"
Verstappen had 'no intention' of making corner - Montoya
Verstappen led Hamilton by 21 points after the sprint, with Hamilton knowing a DNF at this stage of the season would be catastrophic in the quest for world title number eight.
Montoya suggested Verstappen knew he would inch closer to the title had the rivals clashed. He added: "My honest opinion, the way I think Max looks at it is: if they crash he gains points.
"As long as Lewis doesn't finish ahead of him, he's in a better situation for the championship.
"Lewis was alongside him and cleared him in the braking zone. There was no way, as late as he braked, he was gonna make the corner. I don't think he had much of an intention of making the corner.
"I don't have anything against Max. I actually really like Max and Red Bull, and they've done an amazing job to bring the fight to Mercedes.
"But I think they're being surprised of how good Mercedes was."