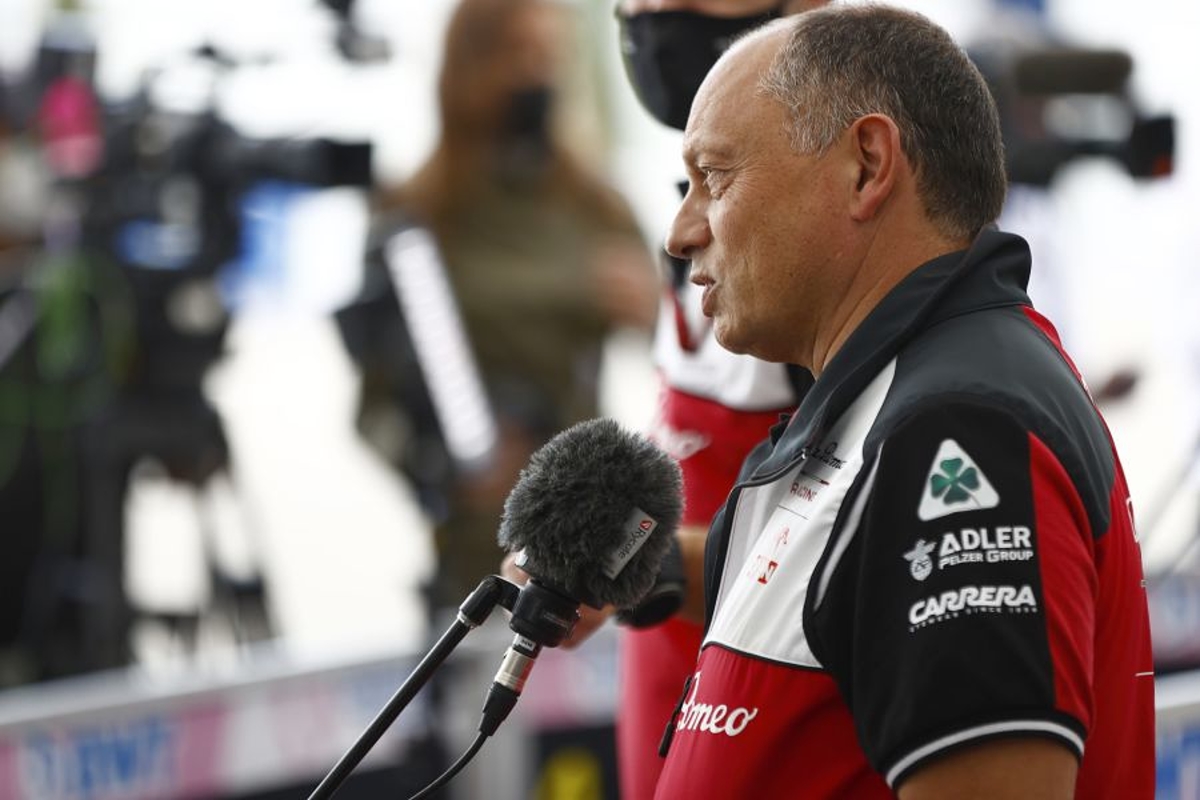 Alfa Romeo banking on Chinese sponsorship despite "bulls**t" Zhou backing claims
Alfa Romeo banking on Chinese sponsorship despite "bulls**t" Zhou backing claims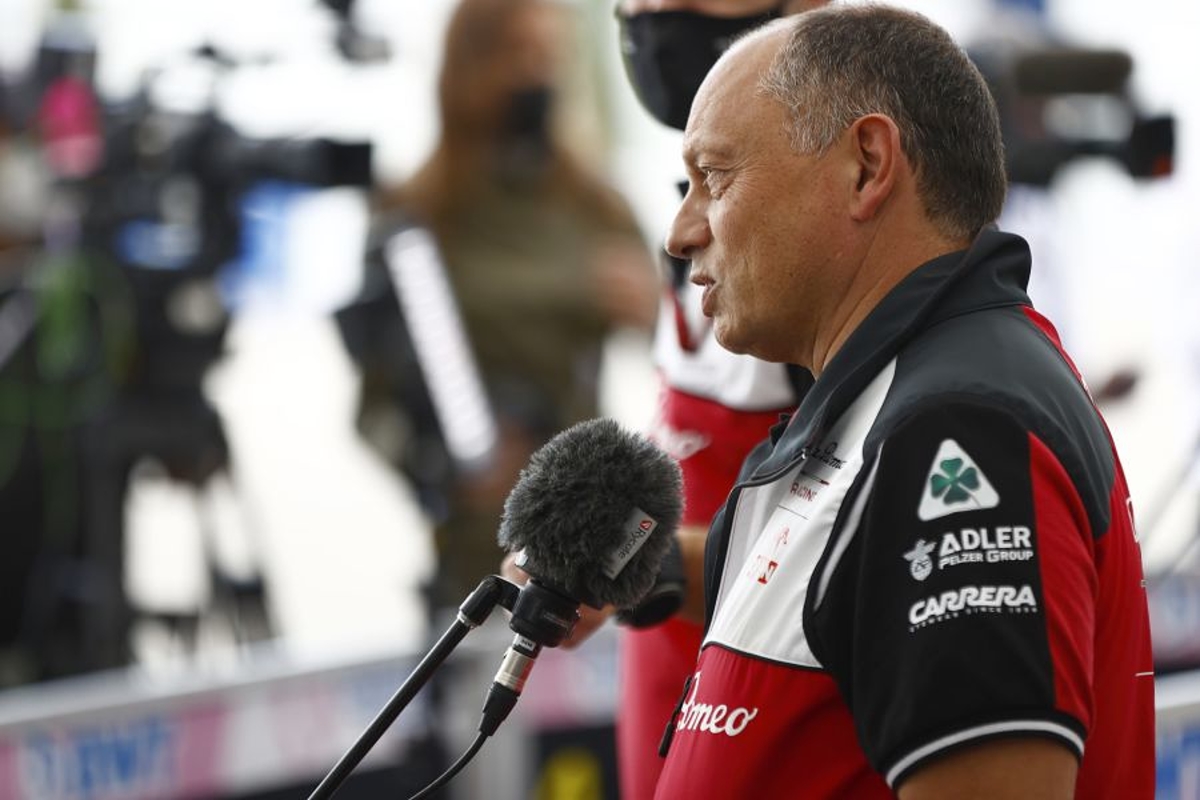 Alfa Romeo team principal Fred Vasseur has indicated the appeal for Chinese sponsors to join the team played a role in the decision to sign Guanyu Zhou for 2022 but insisted reports of a $30million package from the driver is "still bulls**t".
Zhou will become the first Chinese driver in the history of F1 when he partners Valtteri Bottas at the Hinwil-based outfit next season, replacing Formula E-bound Antonio Giovinazzi.
Zhou was one of a number of drivers in the running along with fellow Alpine junior Oscar Piastri and F2 rival and Sauber Acadamy star Théo Pourchaire, with reports a few months ago suggesting Zhou came with hefty backing.
At the time, Vasseur claimed the figure was "bulls**t" and asked after the announcement of Zhou, he stated: "It is still bullshit."
"You have to consider all the aspects of the performance of the team," he told GPFans.
"My target is to do the best for the team and to perform as a team on track. If you want to perform, you have to have the best driver, the best engineer, the best car, the best everything and a good budget.
"Everybody is doing the same and if you have someone saying that I won't consider the budget, it is just bullshit.
"Yes, it is part of the decision, for good reasons, but I am much more considering that for the company and all sponsors and for new sponsors joining the company, it will be a bigger opportunity and Zhou could bring that opportunity."
On contact with potential suitors, he added: "For sure there was feedback from more sponsors but as you can imagine, we have spoken to two or three sponsors on this, from this the feedback is very positive but always with the same request, you have to perform.
Alfa Romeo outlines Zhou credentials
Zhou has been a frontrunner in F2 for three years whilst this season completing development duties with Alpine, taking to the track at the Red Bull Ring and impressing with his pace.
Outlining his talent, Vasseur explained: "You know that he has won races in F3, he won races in F2.
"This season, he won Bahrain and then Silverstone, probably the two most demanding tracks of the season in F2.
"He did a lot of mileage with the Alpine in F1 but if you have a look at the situation, I think he is a very good package in F2, if you consider experience, even so.
"I don't know if he will be champion in the end because we will know too late but I had to take a decision based on the picture [now] and based on that, it is between the championship and with good success and on top he has good experience in F1 because he did at least one FP1 in Spielberg this season, doing a good job, and he also did some tests with Alpine."